SMU Basketball: Harry Froling set to transfer from Mustangs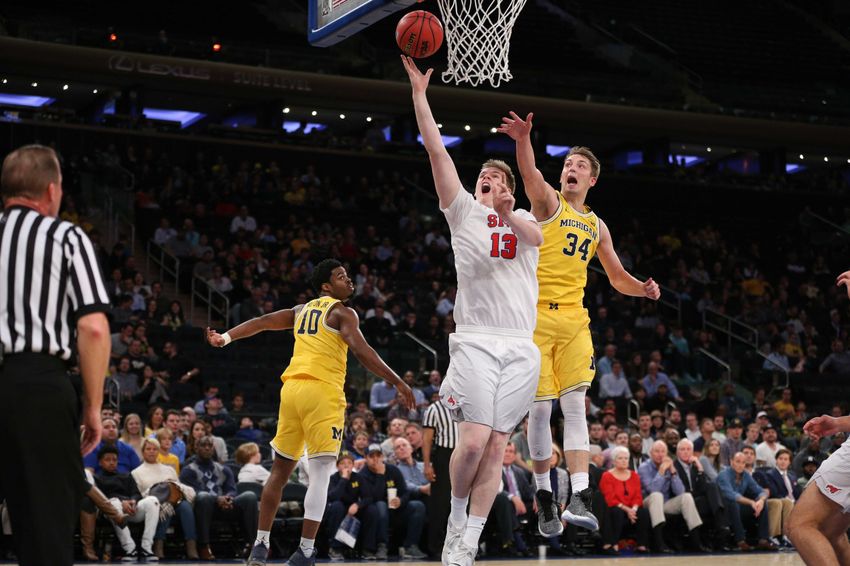 Freshman big man Harry Froling is moving on from SMU basketball just a month into his college career.
It's one thing to transfer in the offseason, but it's another to opt to change schools one month into your college career.
In what looks like questionable timing, Australian freshman forward Harry Froling has opted to transfer from SMU. The 6'11" power forward was a key depth piece on the Mustangs' roster and was by far the tallest player on their roster.
SMU freshman Harry Froling has decided to transfer, sources told ESPN. Talented and skilled Aussie. Averaging 4.3 ppg and 3.2 rpg per game.

— Jeff Goodman (@GoodmanESPN) December 12, 2016
Froling chose the Mustangs over Arizona, Colorado and Illinois out of the Australian Institute of Sport. He was not ranked in ESPN's top 100, but was one of three key freshman to join the SMU roster (Dashawn McDowell and Tom Wilson were the others).
So far this season, the forward was averaging 4.3 points, 3.2 rebounds, 0.6 assists and was shooting 49 percent from the field. He isn't the fastest, most athletic big in the world, however, he provided the Mustangs with a different dimension off the bench because of his strength and size.
Froling isn't much of a defender (0.2 blocks per game), but he is a high upside player who can occasionally stretch the floor (3-of-10 from three point land).
Meanwhile, SMU is in a bit of a roster crunch. They now have to figure out how to deal with the departure of one of their crucial front court pieces. They still have Ben Moore and Semi Ojeleye as starters on the interior. However, they will now have to count on Jarrey Foster and Sterling Brown to play some small ball four, or on Moore and Ojeleye to play even heavier minutes.
The Mustangs are a border-line NCAA Tournament team at this point in the 2016-17 campaign. The AAC very well could be a one-to-two bid league based upon how they have played in the non-conference portion of the schedule, so every win is going to be important for the Mustangs moving forward.
This is not what they wanted to be dealing with at this point in the season. Froling is not a starter or a veteran, but he was a key rotation piece whose role was expected to grow as the season moved along. Now, Tim Jankovich will have to hope his upperclassmen can carry the front court.
More from Busting Brackets
This article originally appeared on