11 takeaways from Selection Sunday 2017
It's completely disingenuous to say a bracketologists' "68 of 68" teams are correct, seeing as 32 are automatic and at least another 32 are locks.
That being said, others already made that claim Sunday, so let me go ahead and toot my own horn — 68-for-68!
Nice 68-for-68 for @JasonLisk, beating the bracket guy from ESPN once again. If you're not following him, your loss https://t.co/Q43siZHaF3

— Jason McIntyre (@jasonrmcintyre) March 12, 2017
68 for 68: https://t.co/pJXLcosMub

— Michael Beller (@MBeller) March 12, 2017
The fact is, there wasn't much suspense involving bubble teams this year because most bubble teams either played their way in or out this week. Syracuse, contrary to some people's opinion, was never a realistic option given its RPI rating in the mid-80s.
All in all, it's a very un-controversial bracket. But the committee did provide a few surprises with their seedings throughout the bracket. My main takeaways from Selection Sunday 2017 follow:
*I wrongly predicted at the 11th hour the committee would elevate eight-loss Duke to a No. 1 seed. Committee chairman Mark Holllis said on CBS that the Blue Devils didn't come particularly close (they were No. 7 on the true seed list), finishing below three teams — Gonzaga, Kentucky and Arizona — that won both their regular season and conference tournaments.
Lesson learned for next year.
*There's always one region that jumps out as the toughest, and this year that's the South. No. 1 seed North Carolina, No. 2 Kentucky and No. 3 UCLA all have national championship talent. No. 4 seed Butler swept Villanova and can play with anyone. No. 6 Cincinnati is much better than its seed.
Adding the committee's true seed numbers confirms that suspicion. The top four seeds in the East, Midwest and West add up to 35; in the South, 32. (The lower the better.)
The South also includes what will likely be the most-picked first round upset in the country: No. 5 Minnesota vs. No. 12 Middle Tennessee. I had them No. 6 and No. 11. The Blue Raiders, who knocked off Michigan State last year in a stunning 15-over-2 upset, are an unquestionably tough mid-major, but don't sleep on the Gophers.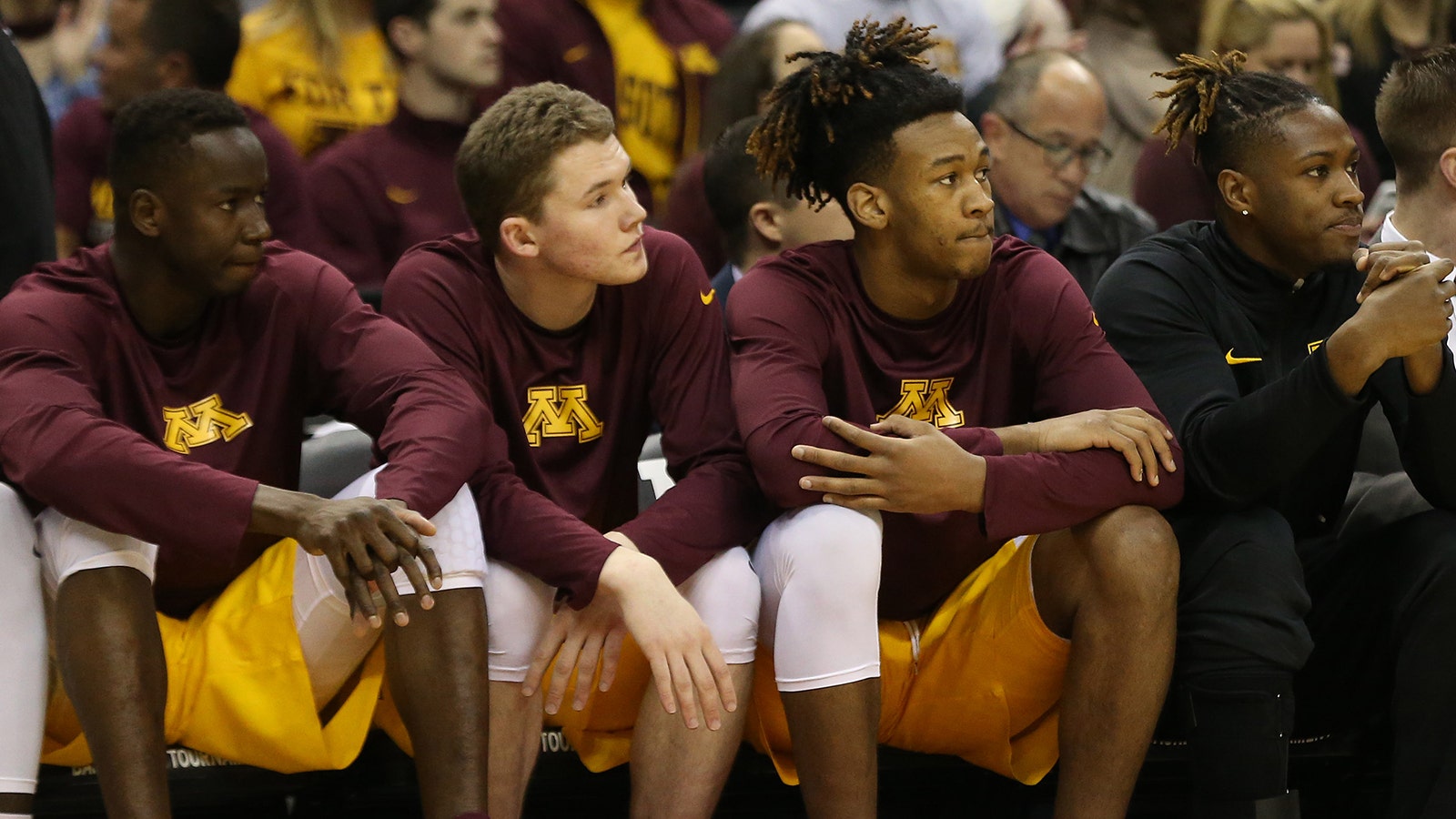 *East No. 2 seed Duke didn't get a No. 1 seed, but it probably got an easier path to the Elite 8 than UNC did in that loaded South region. No. 7 seed South Carolina may be the most over-seeded team in the entire bracket (though it did get the Greenville, SC, pod). No. 3 seed Baylor started strong but is 5-6 since Feb. 1. No. 6 seed SMU would admittedly be a tough out.
*I'm sure many skeptics are already penciling in their early-round upset of West No. 1 seed Gonzaga because many people believe the 'Zags are perennially overrated. Will it be No. 4 seed West Virginia? No. 5 seed Notre Dame? Do they make it back to the Elite Eight and lose to No. 2 seed Arizona?
Before you do that, one thing to consider: Since losing in the second round as a No. 1 seed in 2013, Gonzaga has reached or exceeded its expected round (based on seed) the past three years.
*Midwest No. 11 seed Rhode Island might not have made the field without winning the A-10 tourney Sunday. It's got a great chance to win its opener against Creighton, a No. 6 seed based on resume but more like a No. 8/9 team since losing point guard Maurice Watson midseason.
*It's tough to see Oregon, a widely perceived Final Four contender all season, fall to the Midwest No. 3 seed following star Chris Boucher's Pac-12 tourney ACL injury. It's also opposite an awfully tough No. 2 seed in Louisville.
*The committee did not show the Pac-12 much love, period, but that's not surprising. For all the acclaim Arizona, Oregon and UCLA received all season, the rest of the conference was dreadful, which dragged down those teams' seeds and left 24-9 USC as one of the last teams in.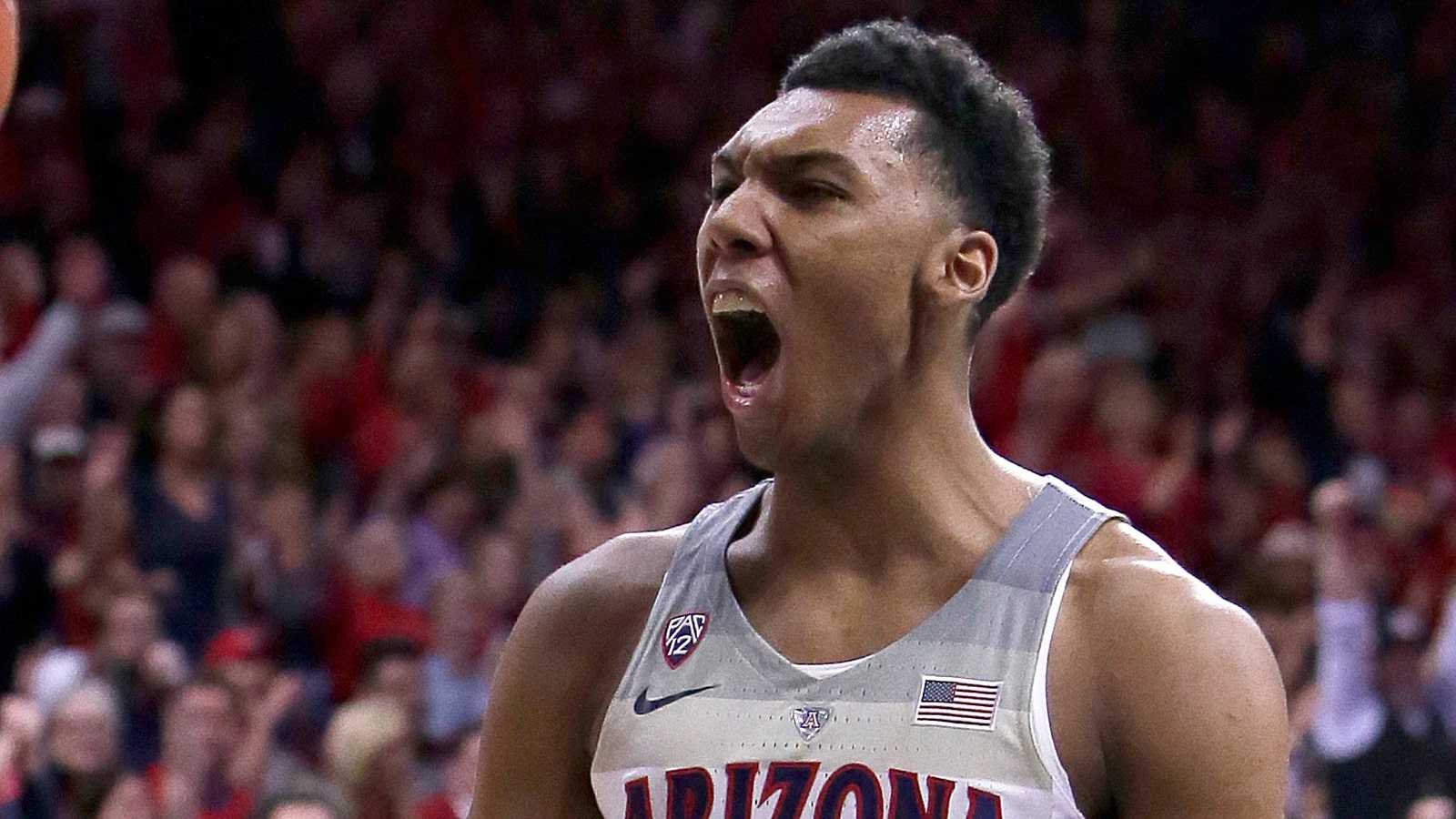 *I don't quite understand the committee's verdict on several other Big Ten teams. Wisconsin, which finished tied for second and reached the tourney title game, is an 8 seed. Maryland, which went 4-4 against the league's other tourney teams, got a 6. Michigan, the hottest team in the conference, got a 7. Michigan State, a perceived bubble team, got a 9.
Wisconsin's downfall was likely its weak non-conference schedule (No. 276). The Badgers aren't likely to make it past defending champ Villanova in the second round.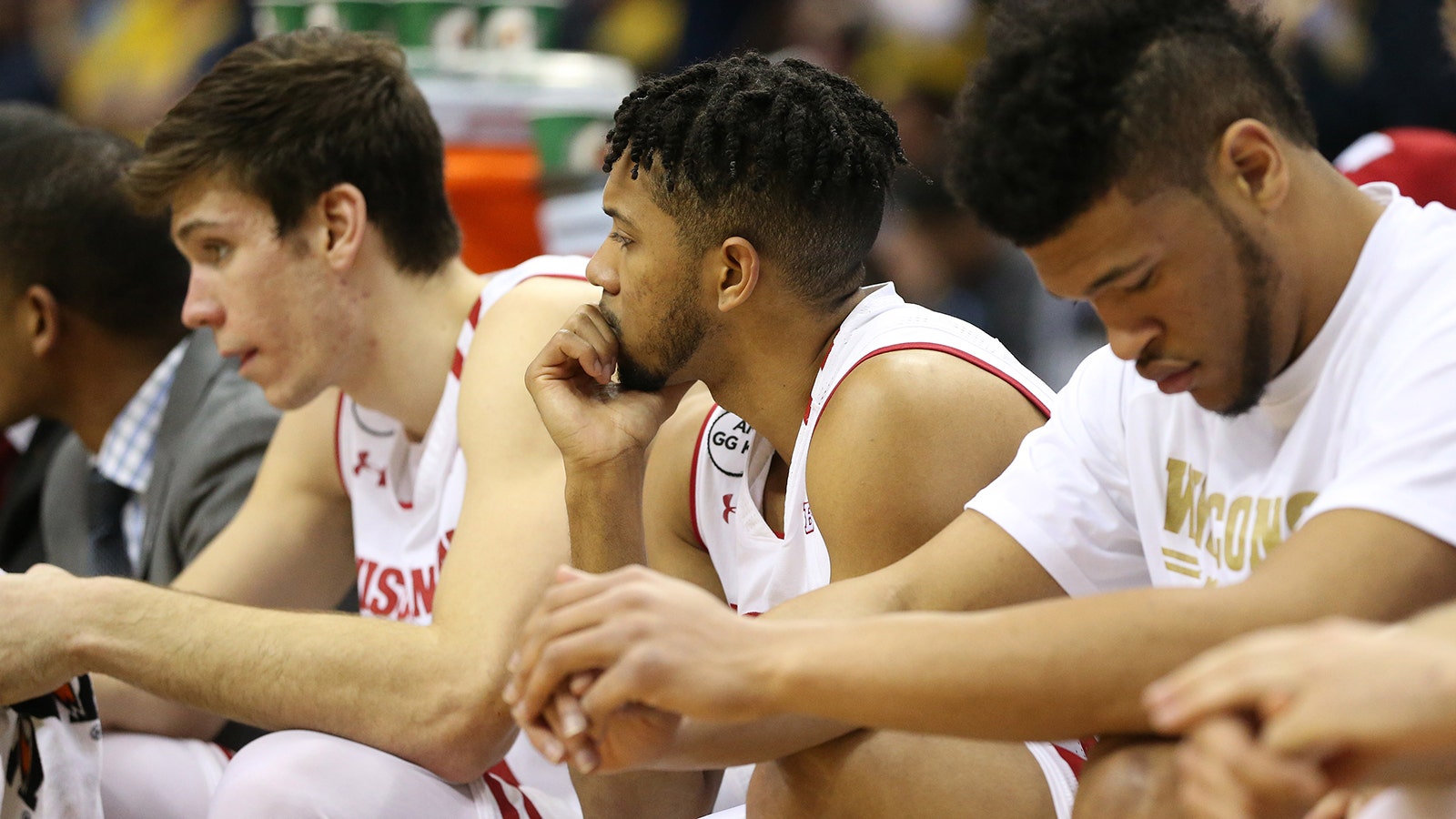 *I had no idea what to do with Wichita State, and neither did the committee. We both landed on a No. 10 seed for a team that had almost no resume using the RPI as a strength of schedule metric (which the committee primarily does) but is considered a Top 10 team in Ken Pomeroy's efficiency ratings.
If Wichita truly is anything close to a Top 10 team then it's probably best they weren't higher; it would not be fair to the No. 1 seed in its region.
*Fun bracket subplots include first-round matchups between Kentucky and Northern Kentucky and Florida State and Florida Gulf Coast; Marquette coach Steve Wojciechowski potentially facing mentor Mike Krzyzewski in the second round; and a potential rematch of the 2014 Kentucky-Wichita State second round game when the 8th-seeded Wildcats upset the 35-0 Shockers.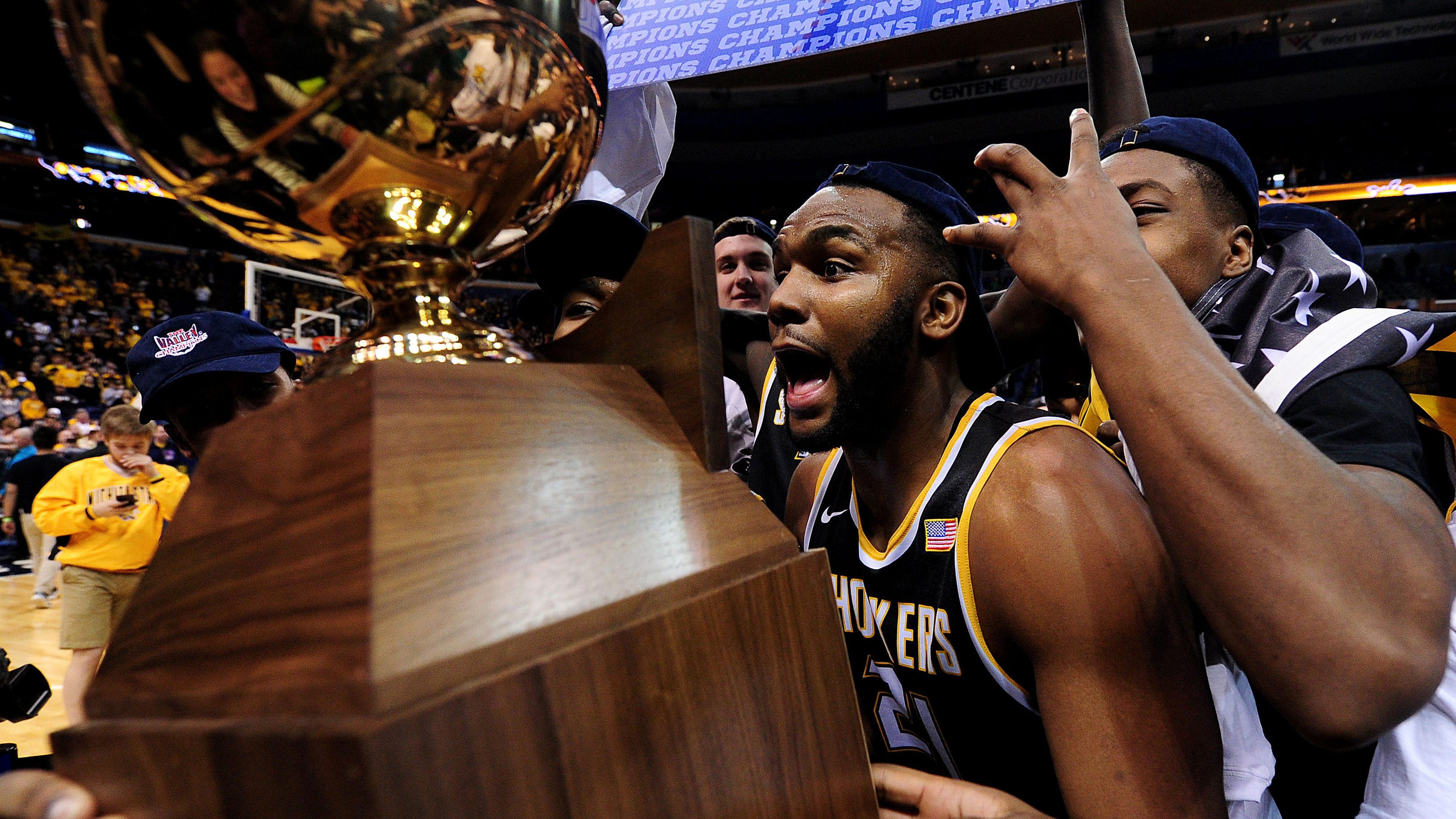 As I explained recently, but which nobody believes, these happen by accident.
*Finally, West No. 8 seed Northwestern finally ended its 78-year wait for a tourney berth and drew Vanderbilt, the first 15-loss at-large team in bracket history. That doesn't mean its an easy matchup. Vandy went 6-4 against the SEC's other tourney teams.
All I know is ticket prices in Salt Lake City will be through the roof, because nearly every Northwestern alum I know was already booking flights Sunday evening.