Securing Kris Wilkes is a must for Tom Crean and Indiana Basketball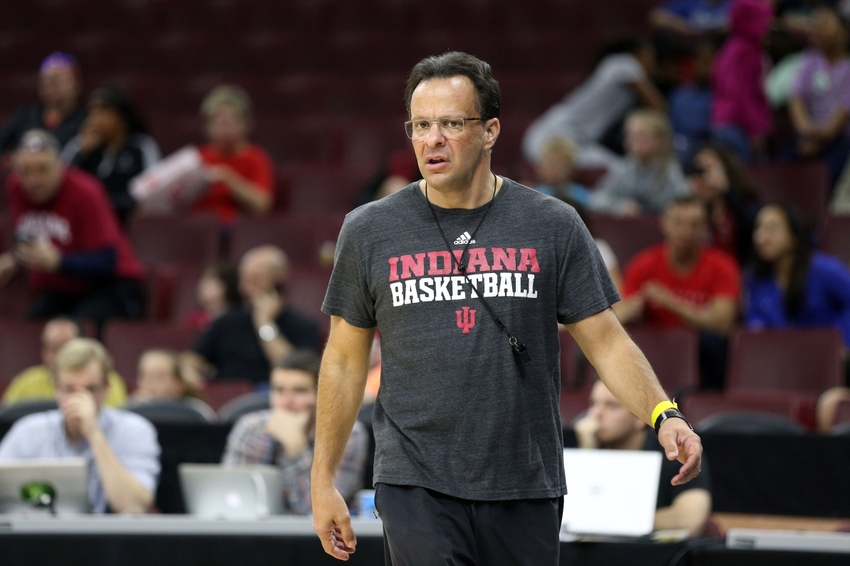 Word has already made rounds that Kris Wilkes was in Bloomington last weekend in attendance of the Indiana vs. Nebraska football game. The highly sought after recruit is also being pursued by UCLA, and like the football game, let's hope we don't lose that battle as well.
The five-star North Central star averaged 22.6 points and 5.6 rebounds per game in his junior year of High School. ESPN has him ranked as the 14th best recruit in the country, very similar to Tom Crean's last two huge recruiting triumphs in Cody Zeller and Noah Vonleh, who were ranked 14th and 13th, respectively.
What is perhaps more noteworthy is that Wilkes is the top recruit in the state. One of Tom Crean's biggest shortcomings has been failing to secure the best in-state prospects, which many supporters think should be a sure thing. One great example is the 26th best recruit for the 2017 season, Jaren Jackson from La Lumiere High School in Indianapolis, who has already committed to Michigan State. Another is when Crean lost out to Tom Izzo again on Gary Haris, who now is in the NBA playing for the Denver Nuggets.
All of Crean's big recruits – Zeller, Vonleh, Bryant, were all centers. This would be his best non-center recruit by a long shot. As a 6-8 Small Forward, Wilkes will have a size advantage over most and be able to help rebound, a staple of non-center responsibilities for Crean players. He has a sort of, star presence, that the program has desperately needed, evident in the late stages of the national tournament when they fall flat.
Wilkes has now made multiple visits to Indiana, so they are still very much in the race, but so are UCLA who just visited him on October 19th. A decision is reportedly coming soon, but no official date has been set. Indiana is hoping to add Wilkes to their list of already committed recruits that also features Al Durham, Clifton Moore, and Justin Smith. Though Tremont Waters is expected to make a decision later today.
Wilkes is a must-get for Indiana if they want to be serious contenders in the next few seasons.
More from Hoosier State of Mind
This article originally appeared on