Star transfer Sam Cunliffe says he's going to Kansas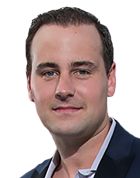 Arizona State transfer Sam Cunliffe will transfer to Kansas, he told FOX Sports.
"They need me to come in and play right away and start," Cunliffe said Saturday. "It's a great opportunity and I like these facilities, coaches and the guys."
Cunliffe will have to sit out through the first semester of next season. He'll then be eligible for the second semester and have two more full years to play.
"It's one of those things when they say they are going to give you an opportunity and starting minutes, you have to take it," he added.
Cunliffe visited Kansas from Monday to Wednesday. Prior to that visit, Cunliffe, a 6-foot-6 wing, visited Georgetown. He also strongly considered transferring to Seattle University.
"When Kansas first started recruiting me and calling, I wasn't really interested because it can be kind of risky," Cunliffe said. "When they first started reaching out, I wasn't into it. They just kept coming at me and saying we need you and we want you."
"Just talking to coach Self, he was the main one I talked to and I don't think that's normal," he added. "I'm real comfortable with him. Seeing who they lose and who they need and getting to play with that caliber of guys everyday will help me get better."
Cunliffe opted to transfer out of Arizona State at the semester break, after averaging 9.5 points, 4.8 rebounds and 1.4 assists through 10 games. Cunliffe had scored in double figures five of his last seven games.
In high school, Cunliffe was a standout at Seattle (Wash.) Rainier Beach and was regarded as the No. 45 overall recruit and the No. 11 wing in the 2016 recruiting class.