Roy Williams calls out UNC fans to be 'louder' at Dean Dome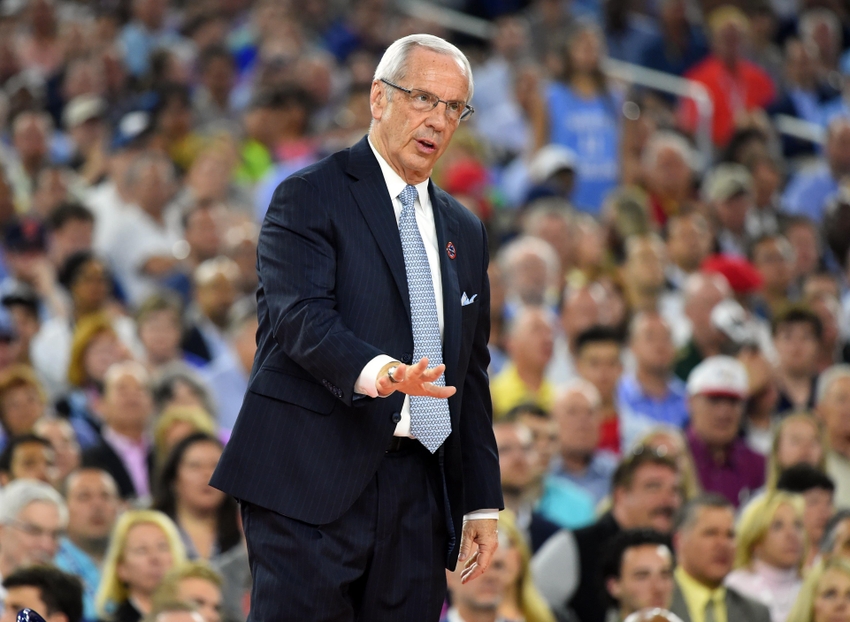 UNC head coach Roy Williams called out fans to be louder at the Dean Dome
Wednesday night was just a nightmare from the start for the North Carolina Tar Heels.
The Indiana Hoosiers jumped out to a double-digit lead over the Tar Heels and didn't look back enroute to a 76-67 win at Assembly Hall. It gave the Hoosiers their second win against a top 5 team this season.
UNC looked sluggish from the start and it seemed like the atmosphere at Assembly Hall may have had them rattled.
The crowd was electric from the start as they honored World Series champion and former IU baseball player Kyle Schwarber. During halftime, the Hoosiers honored their 1981 National Championship Team.
Following the game, head coach Roy Williams called out the UNC Basketball faithful as he would love to play in an atmosphere like that.
"It was a wonderful crowd," Williams said via Andrew Carter. "Gosh. I'd like to play in front of a crowd like that in the Smith Center every night other than the frickin' Duke game. And that was just—congratulations to them, their fans, their students. It was a big-time crowd."
Here is Roy making those postgame comments:
Assembly Hall had a sold out crowd of 17,222 and was "shaking" at times according to Carter's article.
The Smith Center holds 22,000 but outside of games against Duke or Kentucky and even Maryland, it's not the same atmosphere. Even former UNC star Brice Johnson agrees:
Johnson has a point. Most of the students are in the upper deck for the games after waiting in line to get in.
The closer seats are usually saved for Rams Club members who are older. It's not an easy fix for the school to make but at least some people are still noticing it.
More from Keeping It Heel
This article originally appeared on