Rhode Island Basketball: Rhody Ranked #24 In Preseason USA Today Coaches Poll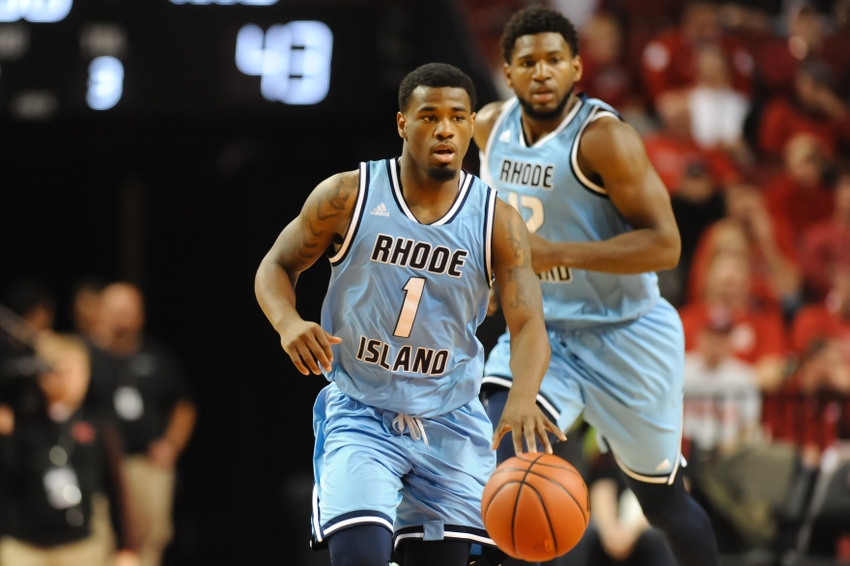 Rhode Island will have a number next to their name… at least when folks mention the USA Today Coaches Poll. Rhody sits at #24 in the preseason rankings.
The #24 Rhode Island Rams. That has a cool ring to it, right? Get used to it, folks. This is our new reality. URI checks in at 24 in the preseason USA Today Coaches Poll, which was released this morning. Rhody is the only Atlantic 10 team to earn a spot in the Top 25.
Here's a look at the full rankings, with first-place votes in parentheses.
1. Duke (27)
2. Kansas (1)
3. Villanova (1)
4. Kentucky (2)
5. Oregon (1)
6. North Carolina
7. Virginia
8. Xavier
9. Michigan State
10. Wisconsin
11. Arizona
12. Indiana
13. Gonzaga
14. Louisville
15. Purdue
16. UConn
17. Syracuse
18. West Virginia
19. St. Mary's
20. UCLA
21. Maryland
22. Texas
23. Creighton
24. Rhode Island
25. Cincinnati
Oh boy. Maybe the coolest part of all this is that the list is loaded with blue-blood programs. And then there's URI (and fine, St. Mary's, too) just chillin'. This is what big time looks like. It is the first time since 1998-99 that the Rams have found themselves in the preseason coaches poll.
As for the others receiving votes, Dayton (34), VCU (6), and Davidson (3) are all holding down the A-10. It's also worth noting that Valparaiso received a pair of votes as well. Rhody will take on the Crusaders on November 29th.
And hey, the actual games start in a little over three weeks! URI will host Dartmouth on Friday night, November 11th.
This article originally appeared on