Reported: Louisville basketball makes offer to big-time 2018 recruit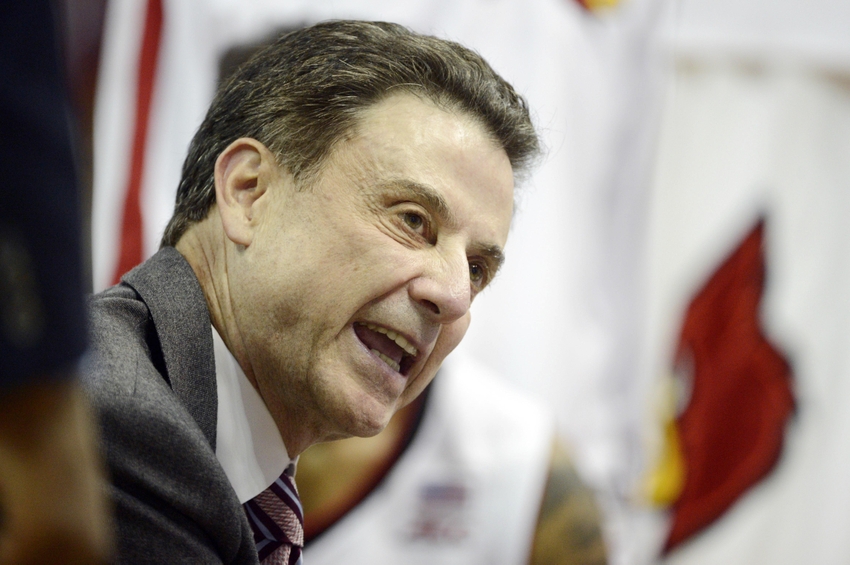 Rick Pitino and the Louisville basketball program are setting high goals for the next couple years as they made an offer to five-star small forward Louis King.
Louisville athletics has been pouring in great news from their recruiting efforts over the past month. Louisville basketball has already received commitments from two four star recruits in Darius Perry and Malik Williams. It sounds as though they are setting their sights even higher for the 2018 class.
Jerry Meyer from 247 Sports reported the news about Louis King today:
"Louisville has offered 2018 Top247 top five prospect Louis King of Burlington (N.J.) Hudson Catholic High School according to Andrew Slater of 247Sports.

King, a highly skilled and athletic combo forward at 6-8, is ranked No. 4 in the Top247 and No. 17 in the 247Sports Composite"
Louis King would be a great addition to any NCAA team in the next few years, but he surely flourish playing under Hall of Fame head coach Rick Pitino. King is from Hudson Catholic high school in Burlington, New Jersey. At 6-foot-8 and weighing in at 195, he would add another big, athletic scoring forward for the Cardinals.
You can see in his highlight video below, that King has a great jump-shot. It seems as though Louisville isn't worried about the NCAA investigation keeping players away from the program. The future is looking bright for the Louisville basketball team.
Football season may be knocking on the door, but basketball season is right around the corner. Here's to hoping that Pitino can bring Louis King to the Ville'!
This article originally appeared on