Q&A With Noah and Chase: Notre Dame vs UConn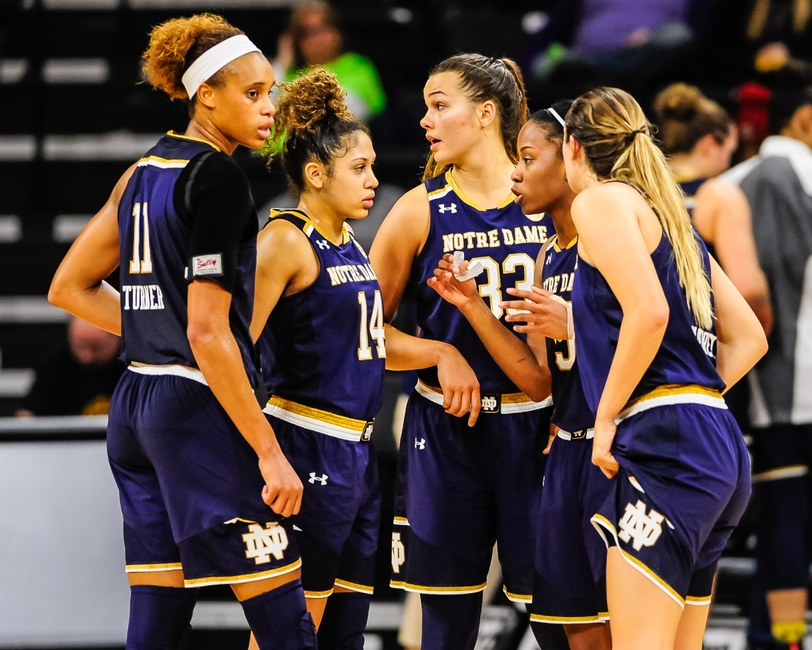 #1 Notre Dame takes on #2 UConn in what should be the top college basketball game of the 2016-2017 season.
In a highly anticipated matchup between the Fighting Irish and the UConn Huskies, there are a lot of questions to be answered. Who's going to lead Notre Dame? Can the crowd in South Bend make an impact? And does Notre Dame have a chance to snap UConn's winning streak all come to mind?
This game has all the possibilities of being the game of the year, and maybe a preview for the National Championship. With the Fighting Irish looking more and more like the top-ranked team, Notre Dame has a solid chance to break UConn's 82-game winning streak.
The Irish's top priority isn't to end a winning streak, though. What they're looking to do is claim their spot as the best team in women's college basketball. With a win over #2 UConn, they should have a boost of confidence they could maintain through most of the season.
This is a rivalry like no other. When Notre Dame and UConn go head-to-head, the basketball stars align, there's magic in the air, and the whole sports world stops to check it out.
There are plenty of things to watch in this game. As you sit back to watch the Irish vs Huskies rivalry unfold for the 2016-2017 season, pay attention to the predictions the Slap the Sign staff has offered. You never know, they could change your perspective on the game.
As one of the best matchups of the basketball year takes off, both teams have more on the line than is present. For Notre Dame, a loss to UConn will almost guarantee a drop in the AP Poll. With no top 25 wins so far, the Irish will take a plunge down the rankings with a loss.
UConn, on the other hand, should be relatively safe. However, they have history on their mind. The Huskies have a chance to finish the season undefeated. That's nothing compared to what they could accomplish with an undefeated year. With 22 games remaining, an undefeated UConn season would put the Huskies over 100 consecutive wins. A milestone that has never been reached.
It's a game that has all the makings of a historic night. So, with all this on the line, what should you watch for as Notre Dame takes on UConn?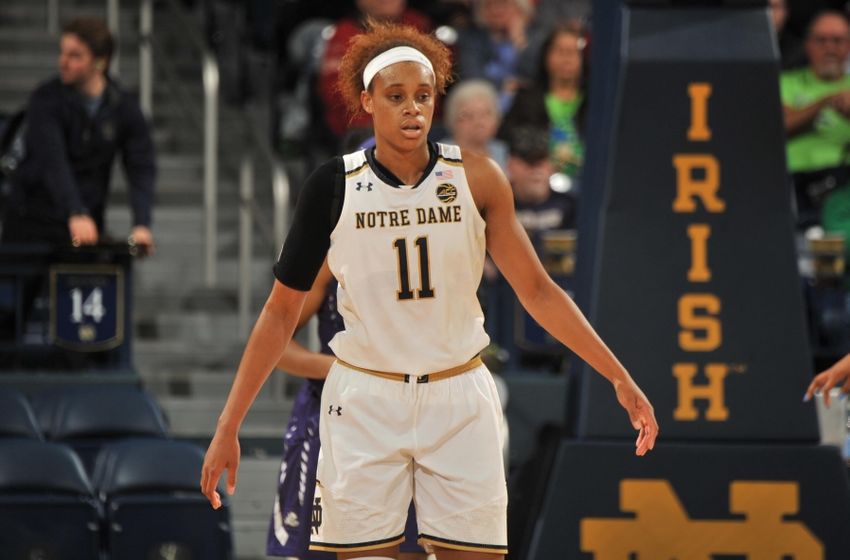 Q: Who has the biggest impact for Notre Dame?
Noah – Jackie Young is going to be the key for Notre Dame. The 6'0 forward is one of the most dynamic freshman in the country. Her ability to score and rebound makes her nearly unstoppable. What really impresses me, though, is her defensive presence. If Young has a big game, Notre Dame could snap UConn's winning streak.
Chase – Brianna Turner is the most offensively efficient player for Notre Dame. She is more athletic and quicker than any post player in the nation. Notre Dame is going to want to look for her even as a security blanket to get a few points when then need it. She will find herself behind the free throw line often, if she can connect there the Irish will look deadly.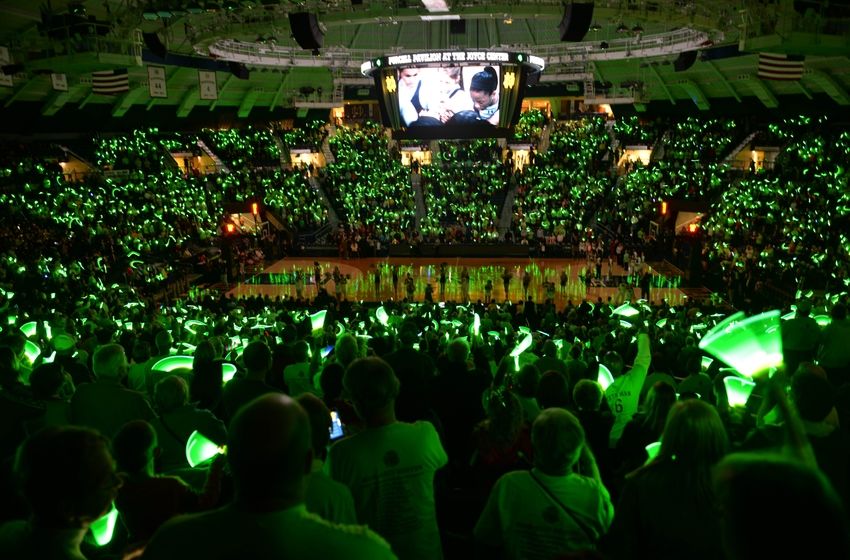 Q: How much will home court advantage play a role?
Noah – The Irish are going to need everything they can get to beat UConn. Even if Notre Dame is ranked first in the country, UConn has been the best team in women's basketball for years. Being in South Bend is going to help Notre Dame, but only if they take advantage of it. If they can't blow UConn out, they'll need to keep this game very close. The crowd isn't going to get into it if Notre Dame isn't in a position to win. If they can keep the game close the fans are going to get very very rowdy.
Chase – Of course home court helps but it won't win you the game. The main benefactor for this game being in South Bend is going to be to energize Notre Dame. The fans won't be able to distract UConn, a team who has seen it all, but they will be able to help motivate the Irish and maybe give them the little extra push they need.
Q: Your prediction, who wins?
Noah – Unfortunately, it's hard to argue that a team who has won 82 straight games is going to lose. I believe Notre Dame is going to keep it close, and this may be the game of the year. But at the end of it, UConn should show the world that they're the best basketball team in the world for a reason. This game can is the must-watch sporting event of the college basketball year. UConn wins 95-84.
Chase – You couldn't ask for a better game. #1 vs #2, a battle between two of the most historic women's basketball schools. There was a lot of hype surrounding the Irish before the season started and so far all they have done is what they needed too, nothing else. I think the Irish know that and they see how they are the underdogs. After losing their number one ranking to UConn, I think that will be enough motivation for Notre Dame to pull this on out. Notre Dame 79-70.
This article originally appeared on