Purdue Basketball: 2017 top-100 guard Nojel Eastern commits to Boilermakers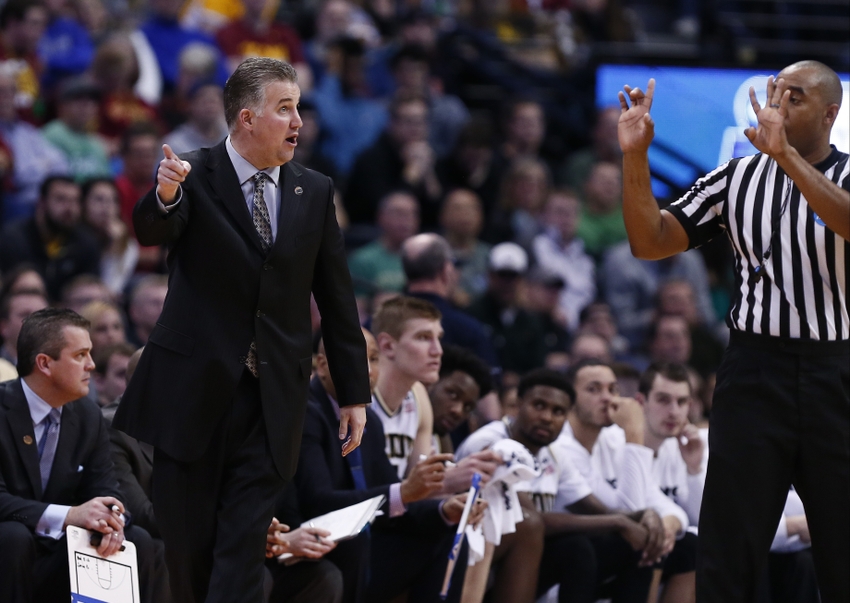 Purdue basketball received excellent news Wednesday afternoon with a commitment from a key target in their 2017 class.
Top-100 2017 combo guard Nojel Eastern made it official and committed to the Purdue Boilermakers in front of friends, family and classmates on Wednesday evening. The Evanston, IL native chose Purdue over schools such as Ohio State, Michigan State, DePaul, Seton Hall and Illinois, amongst others.
Eastern is currently the highest-ranked player in Purdue's 2017 signing class. Other signees during this early period include unranked three-star forward Aaron Wheeler, unranked three-star forward Matt Haarms and transfer forward Eden Ewing.
With the commitment of Eastern, Purdue's overall class rank jumped up to 27th in the country, according to 247sports.com. That is good for third overall in the Big Ten.
Eastern, along with current freshman Carsen Edwards, gives Purdue its backcourt of the future. The two pair perfectly in Painter's system. Both will be able to switch between two guard positions, and Eastern will be able to defend positions 1-through-3.
Some of Painter's best defenses in past years have had the element of a long combo guard shutting down the main ball handler of the opponent. Eastern gives Purdue exactly that element.
Other positives from Eastern's game is his ability to drive, dish and get to the rim. He loves the ball in his hands, creating opportunities for himself and his teammates.
Purdue's current team struggles with athleticism (especially in the backcourt). Eastern and Edwards completely turn this dynamic around. Their ball handling and aggressiveness make Purdue's backcourt over the next couple of years very intriguing.
From an improvement standpoint, Eastern could stand to develop his outside shot. He is able to hit a perimeter jumper, but he could take his efficiency from long range to the next level.
More from Busting Brackets
This article originally appeared on