Preview: Wisconsin Badgers take on North Carolina Tar Heels in Maui championship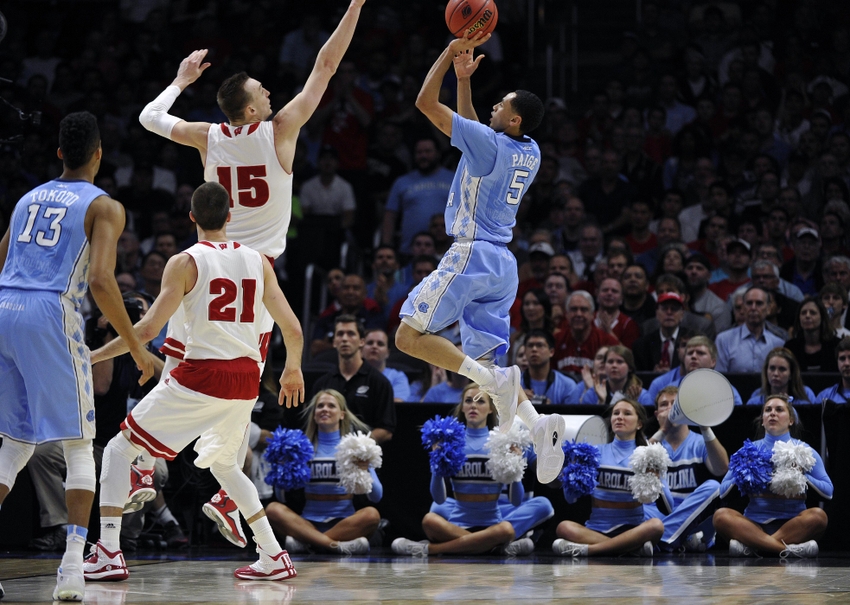 The Wisconsin Badgers will look to cap off a perfect Maui visit when they take on No. 4 North Carolina in Wednesday night's championship game
In a matchup of top 20 teams, the Wisconsin Badgers (4-1) and North Carolina Tar Heels (6-0) will face for the Maui Invitational title Wednesday night in Hawaii after both teams won their first and second round games by double digits.
The Tar Heels demolished both of their first two opponents, knocking off the host team Chaminade 104-61 before dismantling the high-flying Oklahoma State Cowboys by 32 points in the semifinals.
On the other hand, the Badgers had a little bit more of a test in their first game, beating a feisty Tennessee team by 12 before using a strong second half and a dominating performance on the glass to take down Georgetown 73-57 Tuesday night.
Wisconsin and North Carolina last met in 2015 in the NCAA Tournament. En route to a Final Four appearance, the Badgers knocked off the Tar Heels 79-72 in the Sweet 16, a squad led by now-NBA players Sam Dekker and Frank Kaminsky. This will be the first regular season meeting between the two teams since 2011- which was a 60-57 victory for the Tar Heels in Chapel Hill as part of the ACC/Big Ten Challenge.
"Wisconsin knocked us out two years ago, so, of course, it would be great," Tar Heels forward Justin Jackson said when asked about meeting the Badgers in the championship. "But right now we're trying to just focus on Wisconsin. We know they're a really good team, so we've got to focus on them, but obviously a title would be great."
It will be a contrast of two styles Wednesday night for title. Wisconsin will look to slow down a North Carolina team that has surpassed the 100-point mark in their last two games and has put up 90+ points in every game this season but one. The Badgers are allowing just under 60 points a game and will be successful if they can slow the tempo down and control the glass like they did against Georgetown, which will shrink the amount of possessions for North Carolina.
"I think it's become the identity of this team, and there are times when it's not pretty," Wisconsin coach Greg Gard said about his rebounding dominance. "In fact, there's times when we will have to win ugly, and that may be one of the areas where we can really make up with other deficiencies or deficiencies in other areas."
The game will be televised at 8:30 pm CT on ESPN2.
More from Badger of Honor
This article originally appeared on