Preview: No. 14 Arizona Wildcats to take on USC Trojans in So Cal
On Thursday, No. 14 Arizona Wildcats (16-2, 5-0) will take on Pac-12 foe USC Trojans (16-3, 3-3) at the Galen Center. We bring you the preview.
Already five games through the Pac-12 season the Arizona Wildcats look to jump back into action. After a nice little break following their convincing win over rival ASU last Thursday, Arizona will kick-off the LA trip by taking on the Trojans first. We breakdown and preview that first game.
Through the early part of their conference slate, USC has had bit of a rough start in comparison to their perfect, undefeated non-conference finish. At 16-3 (3-3 in the Pac-12), the Trojans are looking to find their groove again as they hope to knock off the visiting No. 14 ranked Arizona Wildcats.
The Wildcats have quite the challenge as they head into Southern California this week to take on the Trojans and Bruins in a potentially crucial weekend. It is still likely Wildcats will take the court without Sophomore Allonzo Trier yet again.
Regardless of the Trojans challenging start in-conference, we imagine this game will be a battle inside the Galen Center.
Since taking over the Trojans in 2013 head coach Andy Enfield has USC steadily improving taking them to the NCAA Tournament last year as an eighth seed.
At 16-3, the Trojans have some nice wins over SMU, Texas A&M, and Colorado thus far. They are a long, athletic team, and they do fairly well from the perimeter, connecting on 35.6 percent of their attempts. That number ranks them at 158th currently in the NCAA. Adversely, Arizona is shooting 39.2 percent as a team collectively.
Additionally, through about the mid-way point of the season, the Trojans are proving to be a pretty good rebounding team, averaging just over 39 per game, which ranks them 62nd in the NCAA.
The Trojans roster features four players at 6-foot-10 or taller and they may be one of the few teams this year that can perhaps match Arizona's size in the post.
Sophomore Chimezie Metu leads the team both in scoring and rebounds at 14.1 and 7.8 respectively. Metu spent the summer playing in the Drew League against NBA Players. The Trojans also have three other players averaging double figures in points.
Arizona is going to have their work cut out for them in this one, and hopefully, the extra couple of days off will help the team beat USC.
Keys to the Game:
Intensity- You know Arizona is going to get the opposing teams' best shot every night they take the court who will want to beat the Cats again at home. That just comes with being one of the premier programs in the Pac-12. This one should be no different.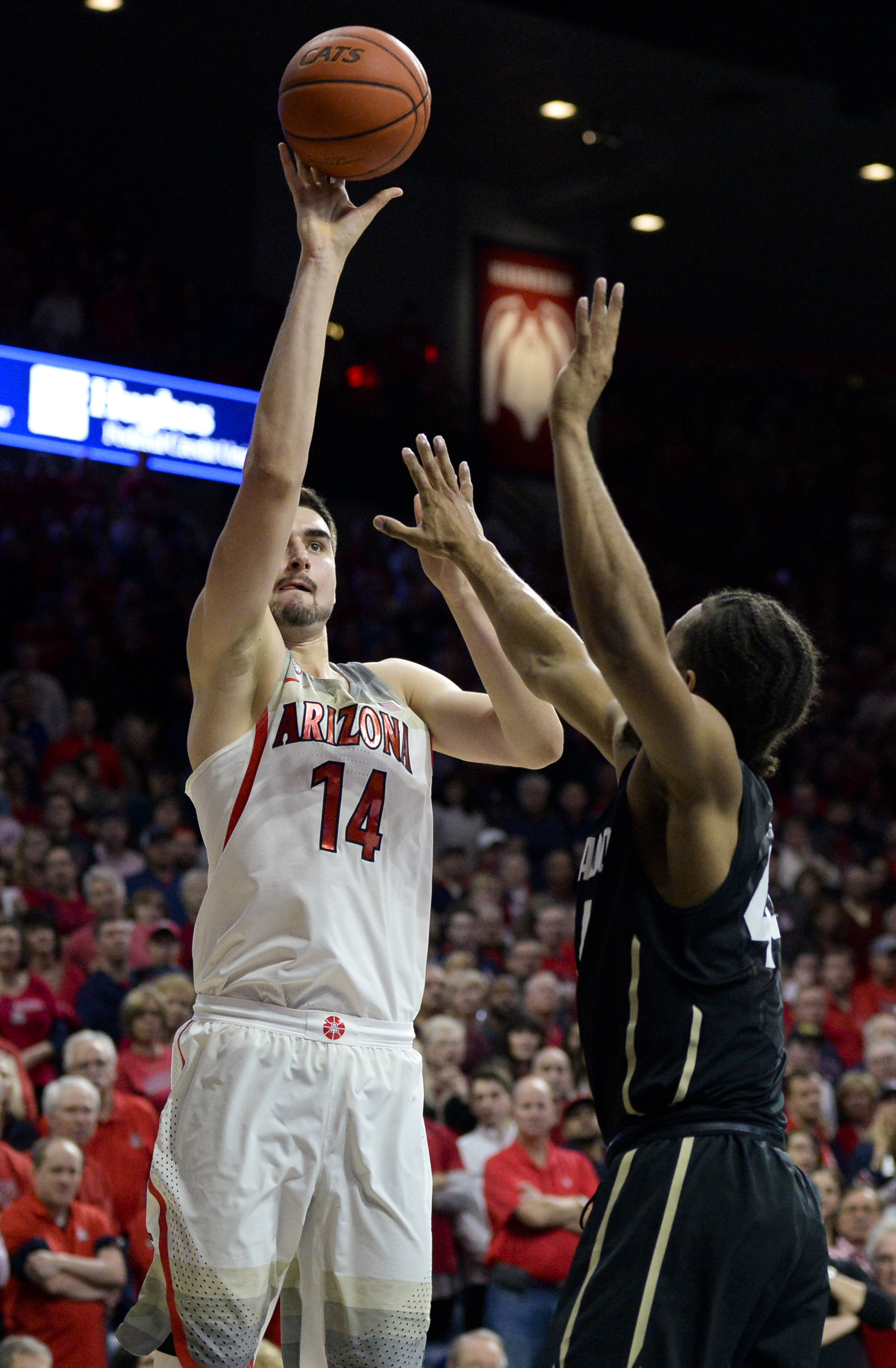 USC is a talented team, and they did beat Arizona in LA last year. It's likely USC will be fired up for this one, so Arizona is going to have to match or surpass the intensity in this one.
Arizona should not be too overly focused to where you play tight, but come out with the right focus, match the Trojans' intensity and hopefully come away victorious.
Foul Trouble- Arizona has done a pretty good job of recent in watching for the fouls, but this one will perhaps be a bit difficult for the Cats.
USC is good at getting the charity stripe, averaging nearly 24 attempts per game, and that could potentially pose a problem for Arizona as they continue to limit the fouls.
The bigs are typically targeted the most, so Lauri Markkanen, Dusan Ristic and Chance Comanche are going to have to assert themselves defensively, but not fall for the ticky-tack fouls the Pac-12 refs are notorious for calling. Do that, and Arizona helps themselves immensely.
Rebounding- Arizona does pretty well here already, but as we stated before, USC is a good rebounding team. Collectively, their roster has great length, allowing them to rebound quite well.
The Trojans are averaging 39 per game, with nearly 12 of them game coming offensively.
The Wildcats are going to have to hit the glass hard, and really limit the Trojans on the boards. Limiting those second chance points are always huge, and the Cats proved successful against a good rebounding team in Utah just a few weeks ago.
Game Information:
Date: Thursday, January 19th
Time: 7:00pm MST, 6:00pm PST
Location: Los Angeles, CA- Galen Center (10,258)
Line: Arizona -4
Television: Pac-12
Radio: Arizona IMG Sports Network Arizona Wildcats (Try TuneIn Radio)
Team Records:
Arizona Wildcats (16-2, 5-0): lost to No. 13 Butler and No. 7 Gonzaga on neutral courts, and currently, the Wildcats possess a ten-game winning streak.
USC Trojans (16-3, 3-3): Coming off a close victory over Colorado in Boulder. Started 13-0 on the season before splitting their first six conference games.
Series Record: Arizona leads 61-40 all-time, with the Wildcats winning the last match-up between these two teams by 86-78.
At Zona Zealots, we're excited to see the Cats back in action against the Trojans on Thursday. USC did set aside a section at Galen for Arizona Wildcats living in Souther California, so be prepared to hear U of A chants. This should be a good game, and hopefully, Arizona can come away victorious. Bear Down, Arizona!
This article originally appeared on