Phil Martelli can't believe he won a Coach of the Year award over Jay Wright
The "Big Five" in Philadelphia is considered by many college basketball fans to be the best intra-city rivalry in the sport, as schools like Villanova, St. Joe's, Penn and others spend all winter battling on the court. However Philly really did live up to its nickname as 'The City of Brotherly Love" earlier this week.
That's because when St. Joseph's Phil Martelli was given the Coach of the Year award at Monday's Big Five awards dinner … he had no choice but to unofficially turn it down. After all, there was another Philly college coach who had a pretty successful season as well, some guy named Jay Wright, who coached Villanova to a national championship just last week.
The voting for the award took place before the Wildcats' title run, leaving Martelli a little sheepish on the acceptance stand.
To his credit Martelli did have a heck of a year at St. Joe's, finishing 28-8, a 13-win improvement from a season ago.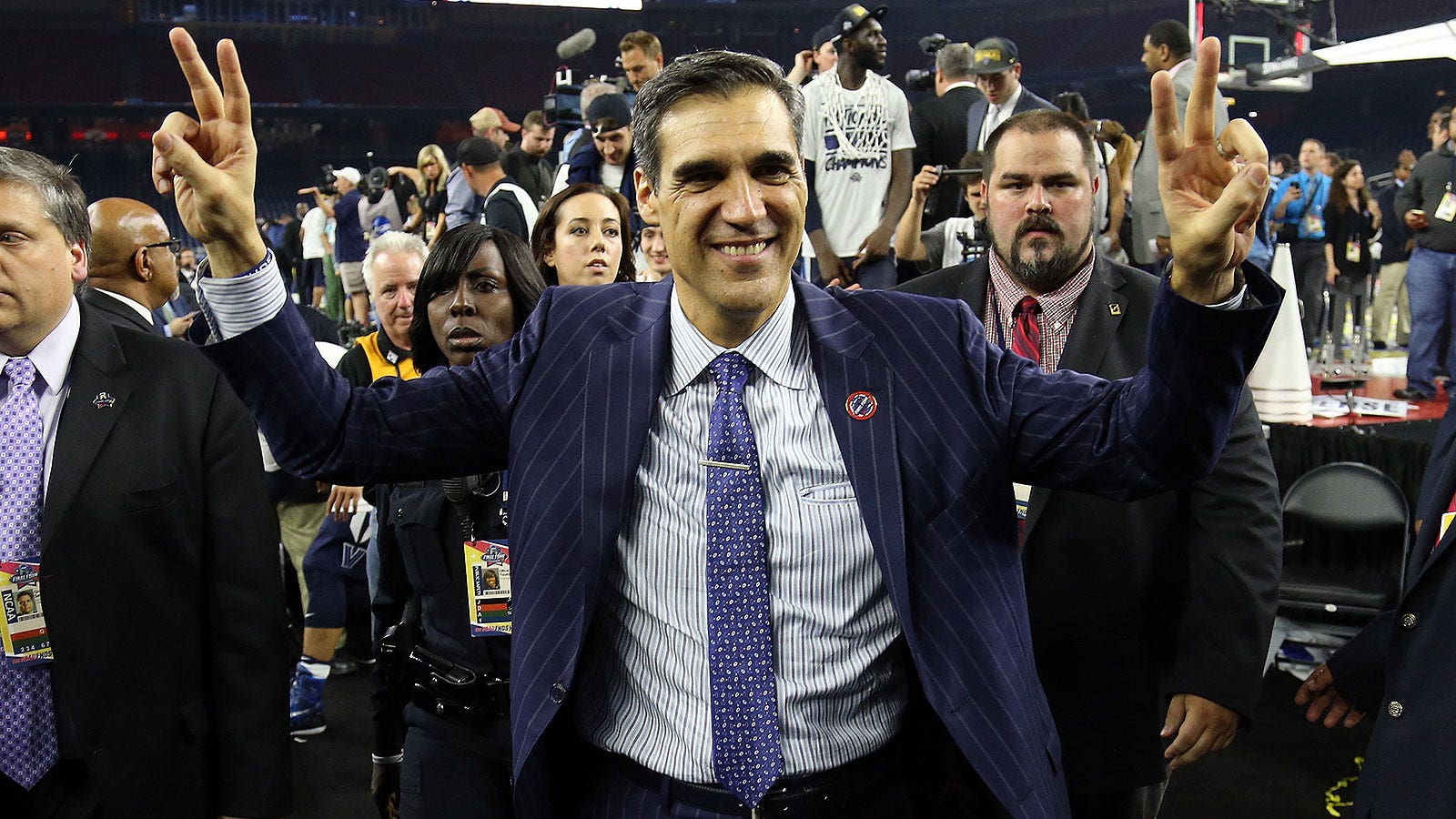 Still, that doesn't take away from what the Wildcats did over the past month either. You can't really top a national championship, so you can imagine Martelli's mixed emotions accepting the award, when his cross-city rival just took home the biggest award in the sport.
Ultimately it was all fun and games, and as you might have guessed, Wright took the whole thing in stride. Here is what Wright said when accepted an award on Villanova's behalf as the Big Five champs.
As they say, to the victors go the spoils.
And the victors got even more than they bargained for Monday night.