Penn State Basketball: Nittany Lions Look for Fifth Straight Win Wednesday Night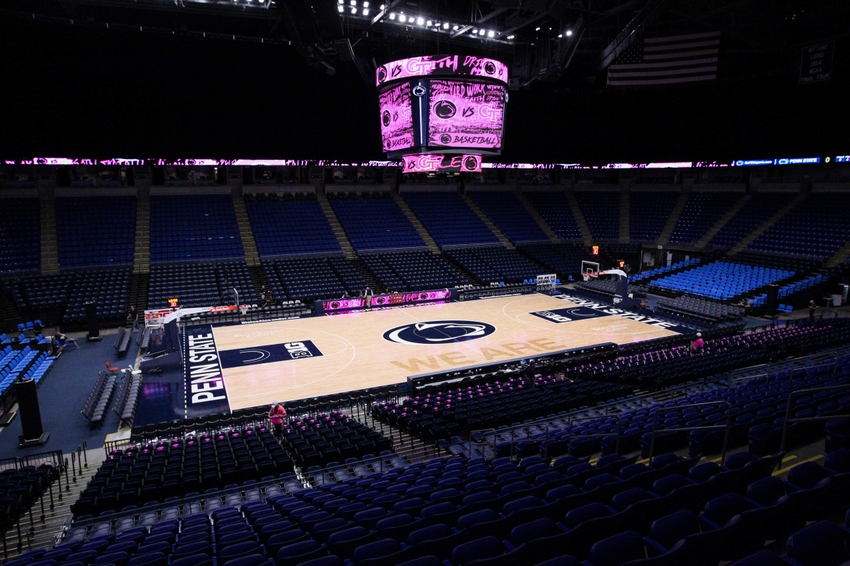 Penn State basketball will look to keep rolling against George Mason. 
Losing three of the first five games wasn't the way Penn State basketball head coach Patrick Chambers wanted to start the season. Although, two of the losses came to ranked opponents in Duke and Cincinnati. Fortunately, the Nittany Lions have been able to turn things around and currently hold a four-game win streak.
Up next is a home tilt Wednesday night against George Mason.
The Nittany Lions, sitting at 6-3, have used a balanced scoring attack so far this season, with four players averaging in double digits. Junior guard Shep Garner leads the way with 14.9 points a game. True freshman forward Lamar Stevens is second with 12.4 points a game.
It's been a bit of a youth invasion this year for the Nittany Lions, with true freshmen making a big impact early. Aside from Stevens, freshman guard Tony Carr is third on the team in scoring (11.9 ppg) and leads with four assists per game. Fellow freshman Mike Watkins is the team's top rebounder at 7.7 per game.
Carr is coming off a game against Wright State in which he scored just three points, but added team highs with five assists and 12 rebounds.
As a team the Nittany Lions have not put up the most impressive numbers. They are 218th in the country with 72.3 points a game and 127th with 69.2 points allowed. Still, a win Wednesday night will keep the recent good feelings going.
Like Penn State, George Mason has been on a good streak of its own. The Patriots have won five games in a row. Again like Penn State, George Mason has struggled at times to score the basketball. The Patriots rank 215th with an average of 72.4 points a game.
Senior guard Marquise Moore is tops on the team with an average of 17.3 points a game. Guard Otis Livingston II (14.1 ppg) is the only other player averaging in double digits.
The strongpoint of George Mason comes on the boards. Moore leads the team with 10 rebounds a game. Jalen Jenkins is second on the team with 6.4 rebounds a game. Overall, the Patriots rank 49th in the nation with 40 rebounds a game.
Tipoff for the battle between the Nittany Lions and the Patriots is set for 7:00 p.m. The game will be shown live on the Big Ten Network.
More from Victory Bell Rings
This article originally appeared on