Pearl Washington Day Set For Dec. 17 Game Against Hoyas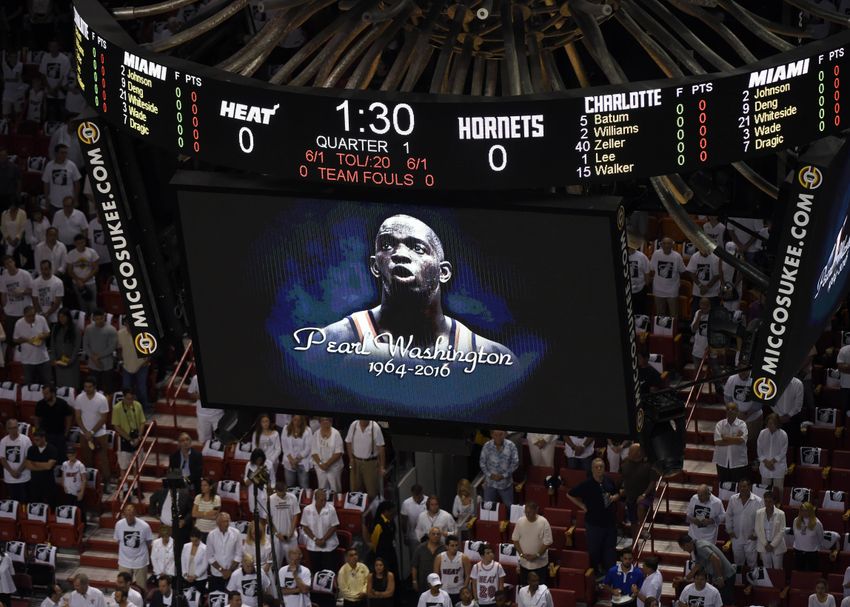 Finally the day has been set where SU legend Pearl Washington can be officially honored by the Syracuse basketball team. Here's all the info:
When the SU basketball squad takes on former Big East rival Georgetown later this month, the legend of Orange great Pearl Washington will appropriately come into focus.
Syracuse University Athletics and Kinney Drugs have announced that they are teaming up to honor his legacy, highlighted by Pearl Washington Day on Saturday, Dec. 17, when 'Cuse tips off at 12 pm from the Carrier Dome against the Hoyas.
The celebration begins with Kinney Drugs hosting an in-store, six-week-long program. Starting on Monday, Dec. 12, and continuing through Jan. 30 of next year, Kinney's 77 stores across New York will offer consumers an opportunity to purchase Pearl mini-jerseys for $1.
Customers can sign their name or write a short tribute to Pearl on the jerseys, which will get displayed inside each Kinney Drugs location. All proceeds will then get donated to pediatric cancer research through the Jim & Juli Boeheim Foundation.
"We're thrilled to have an Upstate New York company like Kinney Drugs remembering the

More from Inside the Loud House

legend of Pearl Washington," says Syracuse head coach Jim Boeheim. "With this fundraiser, Kinney Drugs is recognizing what Pearl did not only for our basketball program, but the greater Syracuse community. The Jim & Juli Boeheim Foundation is honored to receive the proceeds and will put 100% of the funds toward pediatric cancer research in the Central New York community."
Additionally, fans attending the Dec. 17 contest will receive two special commemorative items: a jersey pin and an original design Pearl magnet.
A halftime ceremony will pay tribute to Pearl, featuring in-game video highlights of his career, and a chance to win an authentic long-sleeve shirt similar to those worn by Orange players during warm-ups throughout the 2015-16 season.
Boeheim has said that Washington, who passed away earlier this year, represents perhaps the most important recruit in the history of the Syracuse program. Pearl helped shape the Big East, and also played a key role in the Orange becoming a national college-basketball brand.
How fitting that Pearl Washington Day will take place when SU suits up versus Georgetown, its fiercest and most hated Big East foe in the conference's heyday.
Let's make Pearl proud, and continue to honor the legendary #31, who died way too young. However, I am confident that his spirit will live on with 'Cuse Nation forever.
This article originally appeared on