Geno Auriemma, other sports figures weigh in on Pat Summitt's health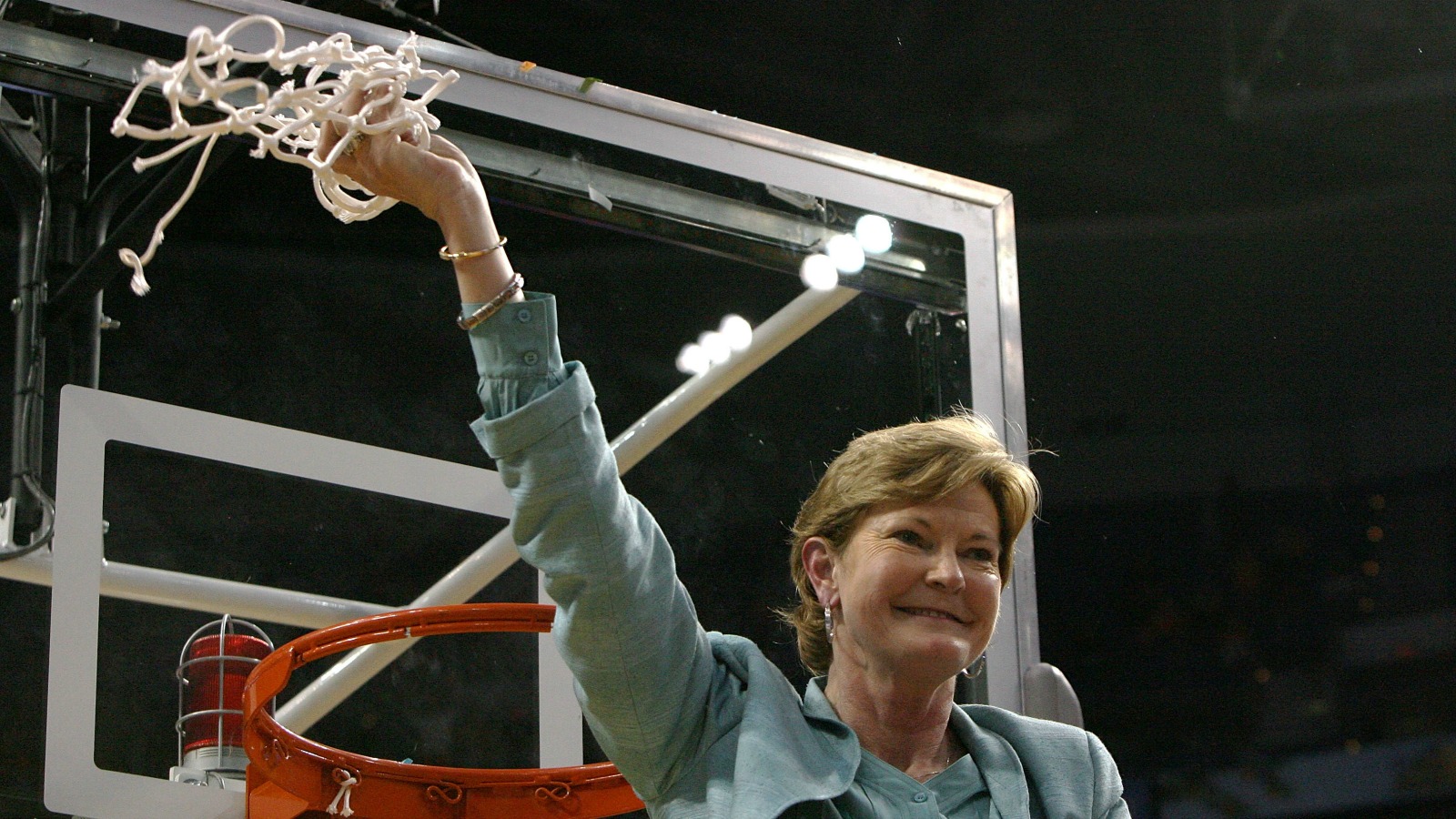 On Sunday, the sports world woke up to the awful news that the health of legendary women's basketball coach Pat Summitt had become dire and that her family was "preparing for the worst." The news came five years after Summitt announced she had early onset Alzheimer's disease and a few months after she had been placed in a retirement center.
Since then, support for the winningest coach in Division I college basketball history has poured in, including a message from the biggest rival of her career, UConn's Geno Auriemma.
Auriemma spoke to the AP Sunday on while attending a game between the Phoenix Mercury and New York Liberty at Madison Square Garden.
Auriemma then reflected back to a 1995 meeting between UConn and Tennessee, one that is considered one of the most important games in the history of women's basketball.
Rebecca Lobo, who was the star of the UConn women's team the year that historic game took place also weighed in. She was in New York broadcasting the WNBA game.
Then, of course, there were the players who came after Lobo and that famed 1995 game. Many of them wouldn't have had the opportunities they do now without that game and Summitt's involvement specifically. That includes arguably the greatest woman to ever play the game, Mercury guard and UConn alum Diana Taurasi.
Others from across the world of women's basketball and the broader sports world weighed-in across Twitter as well, starting with Notre Dame coach Muffet McGraw:
To Pat, the best role model a woman in coaching could have – she is what we all aspire to be. #prayforPat

— Muffet McGraw (@MuffetMcGraw) June 26, 2016
We need everyone who is a praying being to lock hands and #PrayForPat

— dawnstaley (@dawnstaley) June 26, 2016
Can't find the words right now, only thing I can say is #PrayForPat! 🙏🏽 pic.twitter.com/ujUqzcrLz0

— Butch Jones (@UTCoachJones) June 26, 2016
Pat, you are in my thoughts & prayers. My dear trusted friend,May God be with you & your family. Your legacy will live forever. #PrayForPat

— Bruce Pearl (@coachbrucepearl) June 26, 2016
Thinking about @patsummitt and sending prayers for her and her family.

— Billie Jean King (@BillieJeanKing) June 26, 2016
Praying for @patsummitt. Sharing 19 yrs w her at UT was inspiring. I learned so much about coaching/leading/friendship from her #PrayForPat

— David Cutcliffe (@DavidCutcliffe) June 26, 2016