Parker Jackson-Cartwright discusses expectations going into the 2016 season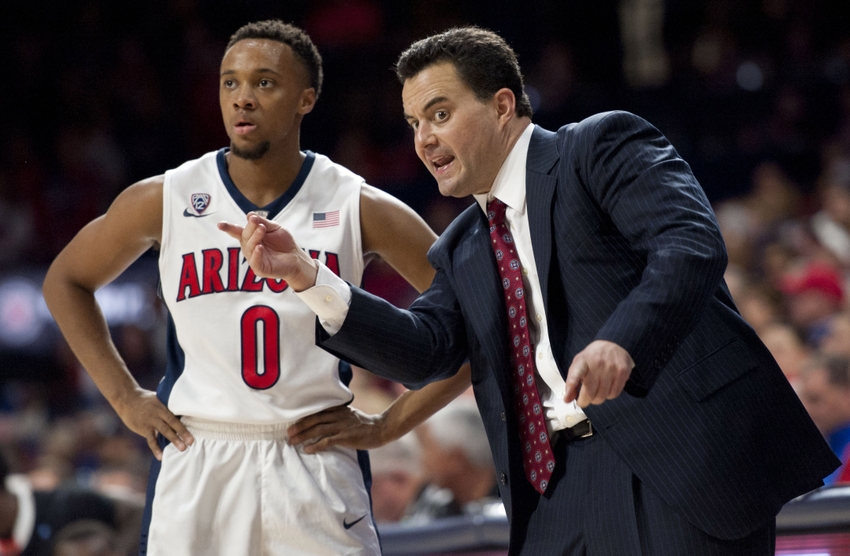 A Players Program recently interviewed Arizona Basketball point guard Parker Jackson-Cartwright about what he's been up too and next season.
Parker Jackson-Cartwright, 5'11 Junior PG for the Arizona Wildcats last season led the Pac-12 conference of champions in three-point field goal percentage in conference play at 48.6 percent while averaging 2.75 assist-to-turnover in non-conference play. Did you know that?
Even though he may be shorter than most college basketball player, Jackson-Cartwright blocked seven shots last year, which was fifth-most among Pac-12 players 6-feet-3-inches and shorter. But the Wildcat have let go of key seniors and reloaded with a group full of young promising talent.
Since the last season, Jackson-Cartwright out of Southern California has been worked on getting stronger and putting on a little more weight which can really help his smaller frame against bigger PG's around the conference and non-conference play.  He also added some new ball handling skills and shooting mechanics to get many reps as possible.
Last season even though he was able to lead the Pac-12 in three-point field goals percentage, he did not deliver in clutch moments in conference and non-conference play.  Hopefully, that was something Parker worked on building his confidence so when he faces Gonzaga and Michigan State this upcoming season, he will be more prepared.
Parkers best memory from last season was when he and his team faced off against the LA schools (USC and UCLA). Since it was a revenge match (the Wildcats lost to them both back in LA), the team was amped up to beat those two schools . But the most memorable memory of PJC so far is the Red and Blue game at the beginning of every basketball season.
"Playing the red and blue game is a great experience, to begin with, freshmen year and it is everyone's there, and it's sold out. A Real game atmosphere that you will play in at home that first test. New guys are just starting out and the older guys here for another go around. Running out to 14,500 is overwhelming and still get those nerves playing in front of those great fans. It is the best basketball experience a player can have," said Parker Jackson-Cartwright.
PJC and the Wildcats are not foreign to the process of adding new faces.
"Incorporating new guys is picking up where Arizona left, doing what Arizona always does," Said PJC, "Bringing these promising young players into our culture keep them on pace, not bringing them in slowly but at their own pace."
Finally, PJC is looking forward to this upcoming 2016 college basketball seasons is getting back in the NCAA tournament, taking those necessary steps and honoring the processing each day and getting better. Also, he's to continuing to get better every day, to eventually reach Arizona's ultimate goal in bringing back another NCAA Championship to Tucson.
Want your voice heard? Join the Zona Zealots team!
We are looking forward to seeing a stronger, faster and fundamentally improved veteran PG in Parker Jackson-Cartwright. He always seems to start off slow but maybe this season he can come out shooting and passing with authority to get our beloved Wildcats off on the right foot. BearDown Parker!
This article originally appeared on