OU Basketball Numbers to Know: Forward Matt Freeman, No. 5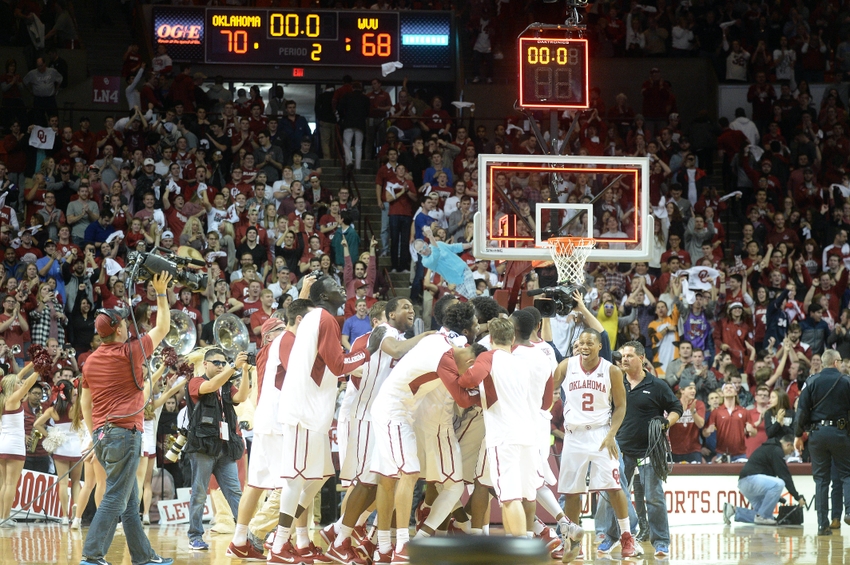 Six-foot, 10-inch Matt Freeman is one of four freshman on the 2016-17 edition of men's OU basketball and the tallest player on the roster.
Freeman traveled more than 7,500 miles and across a hemisphere to play basketball at Oklahoma. He is from Auckland, New Zealand, and he already has almost a full year under his belt in his home away from home.
He actually joined the team last January. Freeman redshirted the second half of the season, using the time to get acclimated to his new environment and gain valuable experience working out and practicing with seniors Buddy Hield, Isaiah Cousins and Ryan Spangler and the Sooner team that went to the 2016 Final Four.
"Last year I was just a body. I knew that because I was redshirting," Freeman told the OU athletic department's Micah Thompson for an article published on the Oklahoma athletic website.
"Last year it was putting in the hard work and pushing the guys, playing as hard as I could not matter what," he said. "For me now, it's working for minutes. I really want a starting spot. That's my goal."
Freeman, who wears the No. 5 jersey, has seen action in all five of Oklahoma's games so far this season. He averages about 14 minutes and almost six points a game.
Despite his size advantage, Freeman can often be spotted setting up behind the three-point line. Six of his 11 field goals this season have come from long range.
His best game so far was OU's season opener against Northwestern State. He scored 15 points in his Sooner basketball debut and hit three of four from behind the arc.
Freeman knows what it will take and what he needs to do to get where he wants to go while playing for Oklahoma, "so it's really up to me to do that," he says.
More from Stormin in Norman
This article originally appeared on