Oregon Ducks Women's Basketball On The Cusp Of Being Ranked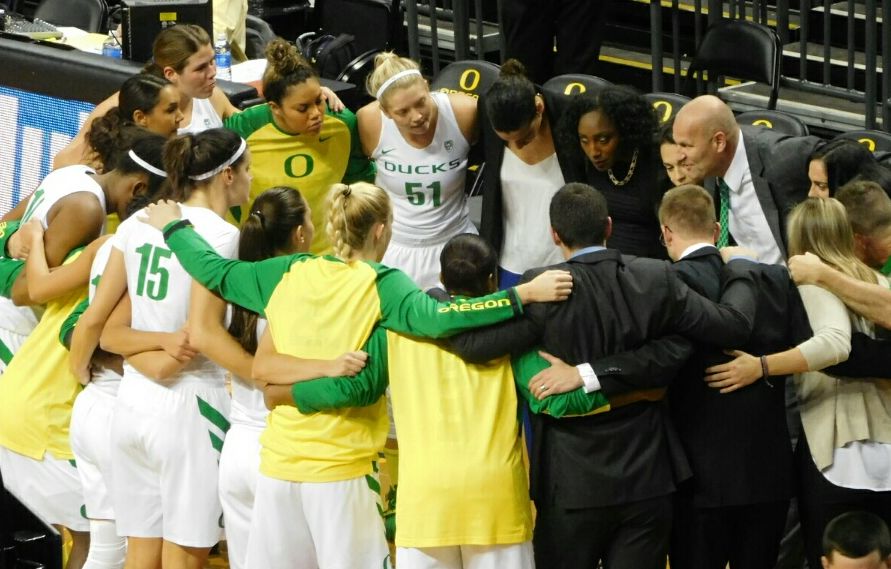 The Oregon Women's Basketball team has made some early noise in 2016 and the National Media is beginning to take notice.
Head Coach Kelly Graves has spent the first part of the season in 'Evaluation Mode.' He like what he sees. In most of the games he has played 12 or more players and the team is still working out some kinks before Pac-12 Conference play starts at the end of the month.
Sabrina Ionescu is a key player to watch. She is coming off a triple-double against San Jose State a few weeks ago. Oregon is putting up close to 81 points per game and winning by close to 20 per contest. Ionescu is averaging 13 points and 10 rebounds per game through the first 7 official games of the season. The Oregon Ducks are 6-1 with their lone loss in Hawaii against 7th ranked (at the time) Mississippi State.
This week the Oregon Ducks picked up 65 votes in the Associated Press Weekly poll, good enough for 26th – one spot from the Top 25. UCLA is the highest ranked Women's Team this week coming in at 9, followed by a Pac-12 logjam with Stanford at 10 and Washington at 11. Colorado is inside the Top 20 at 18 and Oregon State rounds out the poll at 24 for the Conference of Champions.
I thought it would take a few more weeks of winning for Oregon to get noticed, but it appears I was happily wrong. The Oregon Women's team has talent. They can go far this season and I expect a post season bid. 6-1 is just the starting point for a season with a ton of promise and growth. If it all comes together at the right time, it could turn into something very special.
The Oregon Women's Basketball team takes on Portland Friday night at 6pm at Matthew Knight Arena.
This article originally appeared on