Oregon Ducks Set To Celebrate Milestones On Opening Night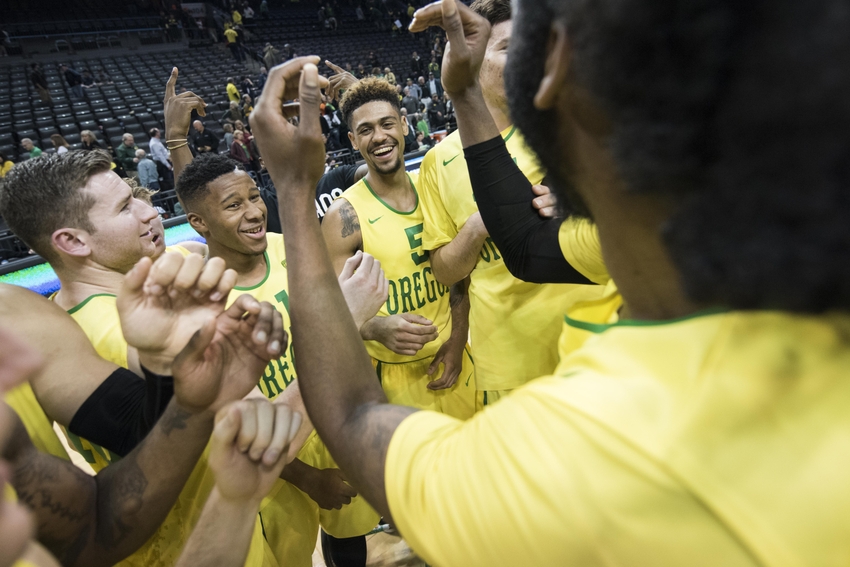 The Oregon Ducks tipoff the 2016 season on Friday night and celebrate one of their own behind the microphone.
For fans of College Basketball the Oregon Ducks have reached a height they have never seen before on the Basketball Landscape. For fans of College Football, it has been an underwhelming season for Oregon fans who have been clamoring for something to be hopeful about. Friday night brings the two together.
It will be one of the most anticipated season for Oregon Hoops in a very long time. The University of Oregon announced on Friday that they are expecting a close to sell-out crowd of over 10,000 fans to open the season against Army.
It will be the biggest opening night crowd for Oregon Men's Basketball in their history. The team last month sold out of 'The Lucenti Experience' – a partial season ticket package in less than 60 seconds. Friday night will be the start of something special, not just for Dana Altman and the team, but for another voice we all know.
A record 10,000+ expected at @OregonMBB's home opener against Army. Join the capacity crowd. #GoDucks

Tickets | https://t.co/ePWsJ6orXk pic.twitter.com/hIyavNYyd6

— GoDucks (@GoDucks) November 11, 2016

Public Address Announcer Don Essig will embark on his 50th season calling the Oregon Ducks on the Hardwood Friday night. He is just behind that mark at Autzen Stadium with this being his 48th season not allowing it to rain at the football home of the Oregon Ducks.
It will be an electric season at Matthew Knight Arena starting on Friday night against Army. Tipoff is set for 8pm Pacific Time on Pac-12 Network.
This article originally appeared on