Oregon Ducks Look To Take Flight vs CSU Bakersfield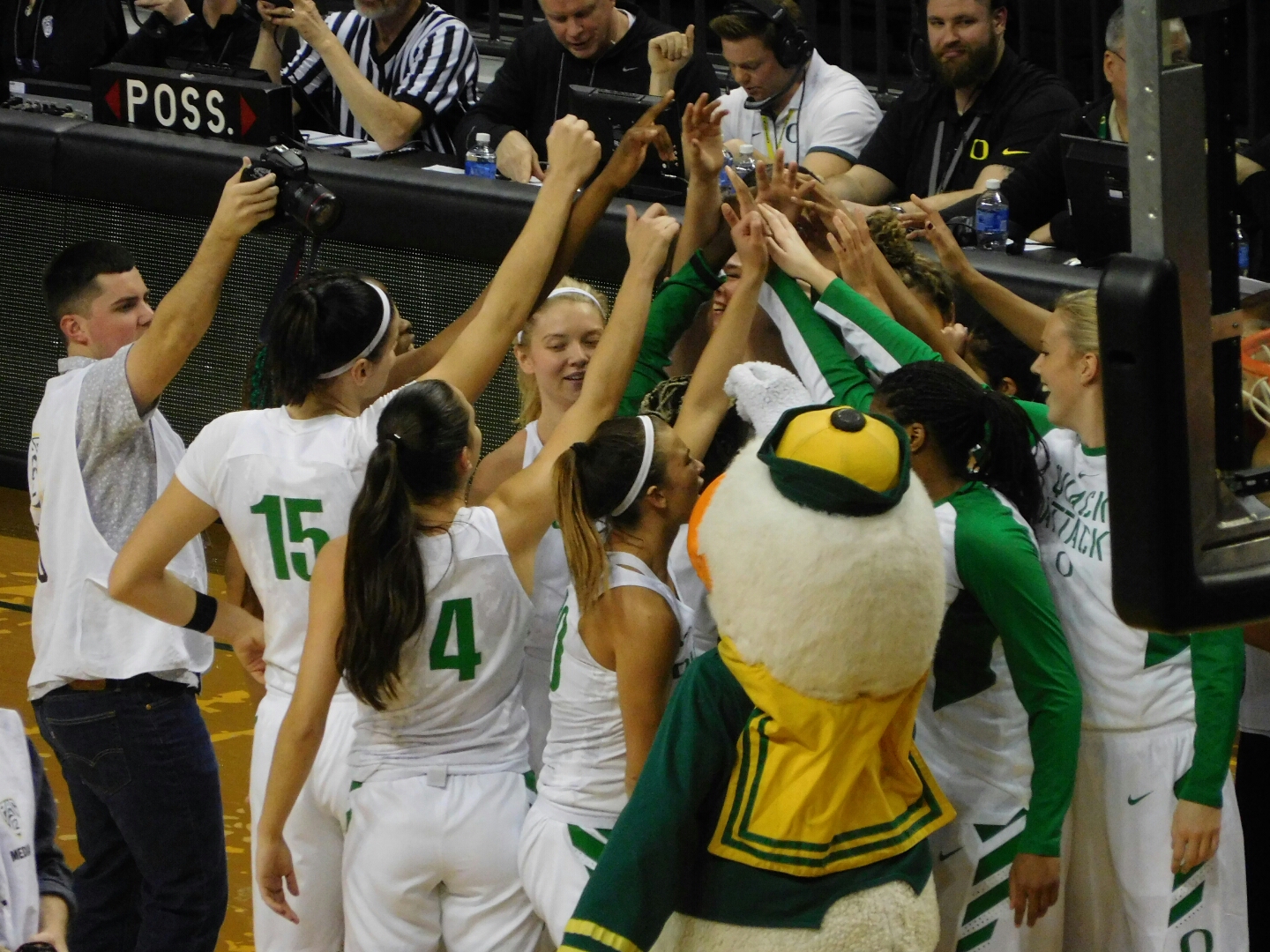 The Oregon Ducks begin one of their longest stretches of the season playing six games in ten days.
Head Coach Kelly Graves has started his third season at the helm and has some players on the roster, including Lexi Bando who started the season on fire with 6 three-pointers and 20 points going 6 for 8 in the win over Lamar on Sunday. The Ducks shot 48 percent for the game.
The conversation this year is about the recruiting class and the 4th best recruit in the nation in Sabrina Ionescu. She was a regular at games as a spectator during Pac-12 play last season and now is on the court at Matthew Knight Arena. Ionescu hit her first career three pointer against Lamar.
CSU Bakersfield has played two games this season and enter the matchup 1-1. They will have to step up their scoring to pace the Ducks. The Roadrunners are averaging just under 60 points per game beating Hawaii and losing by 6 to Southern Utah. Forward Aja Williams is one to watch. She can score and put up 27 points in the win over CSUB. She also had 8 rebounds to go with an assist and a block.
In their last meeting against CSU Bakersfield in 2013, the Ducks put up a school record 131 points
at home. With a better recruiting class I expect on-court experience will play a big role in the outcome on Friday night.
Tipoff against CSU Bakersfield is set for 6pm Pacific Time on Pac-12 Networks.
More from Autzen Zoo
This article originally appeared on