Oregon Ducks Head To Waco For Matinee vs Baylor Bears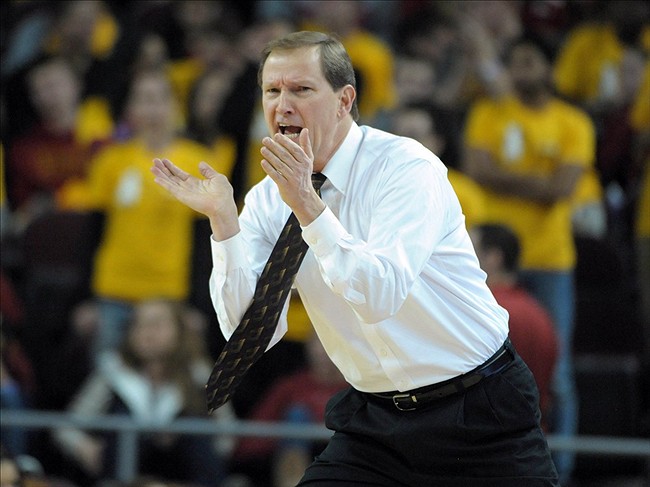 The Oregon Ducks face an early road challenge against the Baylor Bears.
The Oregon Ducks will revisit some history on Tuesday afternoon. It was last season in Eugene and a win against the Baylor Bears that catapulted the team into the National Spotlight. The team made it to the Elite 8 after beating the Bears. Revenge is certainly on the mind of the Baylor Bears on Tuesday.
The game is a matinee and part of ESPN's Tipoff Marathon. The Oregon Ducks took care of Army to open the season last week. Baylor took care of Oral Roberts 76-61 to open the season.
One area of glaring concern for Oregon is Defense. Last week they saw Northwest Christian University(exhibition) and Army. The Black Knights picked up their game to start the second half hitting 50 percent of their shots before Oregon again clamped down on Defense. Army pulled within 9 points and saw the light at the end of the tunnel with just over 4 minutes to go in the game.
If the Oregon Ducks don't clean it up, a loss on Tuesday won't derail their season, but will make the challenge a little more difficult. The Ducks have done well without their Star Player Dillon Brooks to start the season.
Leading scorers have been Chris Boucher and Tyler Dorsey. Last week Boucher had 25 vs NCU. Dorsey put in 21 against Army last Friday. Payton Pritchard added a spark with 15 points to go along with 3 rebounds and 2 blocks against the Black Knights.
Baylor comes into the game with a grudge from last season and would love nothing more than to knock off the number four team in the nation. The game will differ from last year. The Bears have just one senior entering the contest this afternoon. Baylor is young, starting four players who redshirted last season.
In the eyes of the NBA the game will also play a big role. According to Baylor's Website 15 NBA scouts from 11 NBA Teams have requested credentials for the game.
The Oregon Ducks and Baylor Bears tipoff at 12:30pm Pacific Time Tuesday on ESPN2.
This article originally appeared on