Oregon Ducks Face Big Test vs Michigan State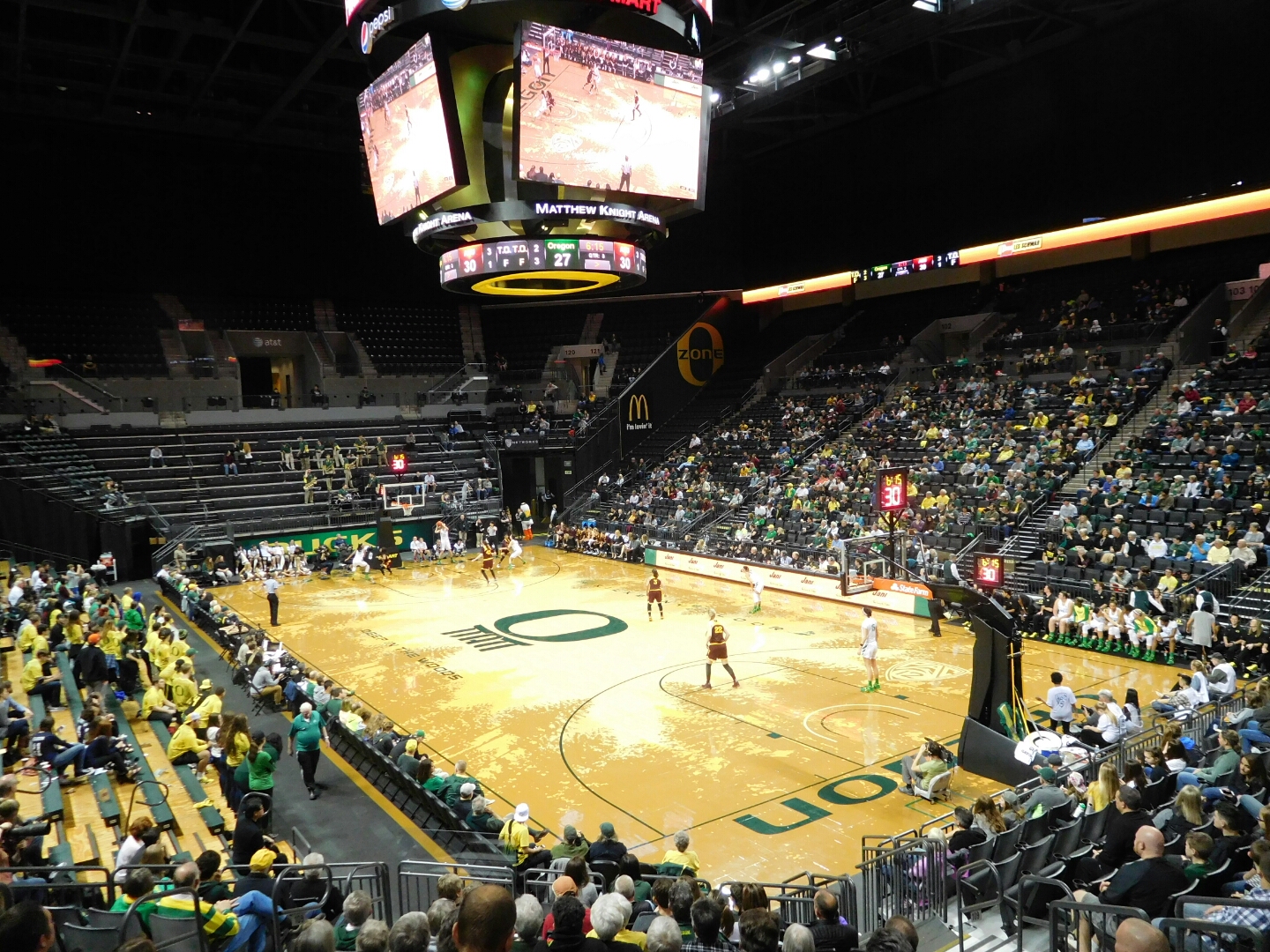 The Oregon Ducks will face a big test in Michigan State on Tuesday.
Head Coach Kelly Graves has his team at 3-0 on the young season and a test starting Tuesday that these young Ducks could pass. Michigan State comes to Matthew Knight Arena to take on Sabrina Ionescu, Lexi Bando and the Ducks.
Ionescu leads the team in scoring after putting up 26 points and 8 rebounds on Sunday afternoon against the University of Texas San Antonio. Her efforts during the week earned her Pac-12 Freshman of the Week honors for the first time.
Michigan State comes with Senior Leadership at a kye position. Branndais Agaee has had a double-double in three straight games to start the season and posted 15 rebounds last week over Western Michigan. Tori Jankoska is leading scorer for the Spartans averaging over 20 points per game. She has over 85 games in scoring in double figures in her career at Michigan State.
The Oregon Ducks come in at 3-0 and can also put up the points. Lexi Bando and Sabrina Ionescu have proven to be a solid back court presence for the Ducks so far. As a team Oregon has been putting up close to 80 points per game.
The Oregon Ducks and Michigan State Spartans tipoff at Matthew Knight Arena on Tuesday at 8pm Pacific Time on Pac-12 Network.
This article originally appeared on