Oregon Ducks Drop To 24 In AP Poll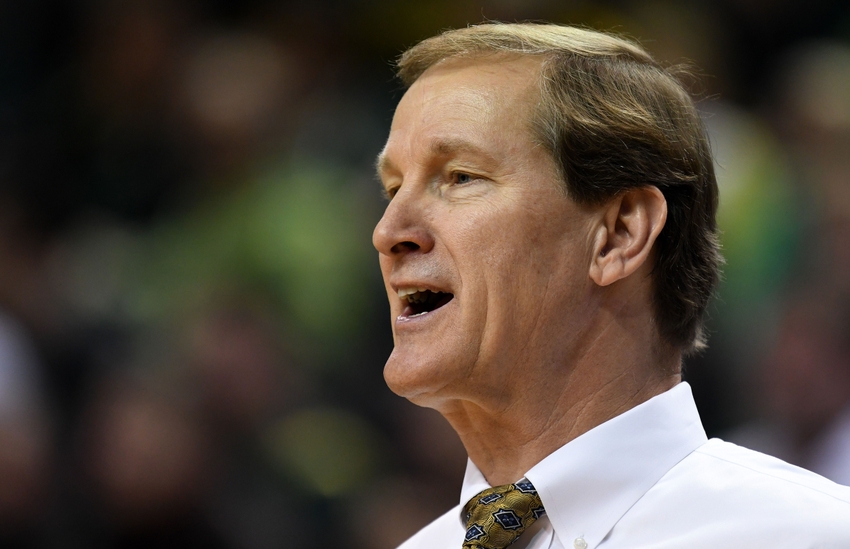 Lack of higher profile Non-Conference competition cost the Oregon Ducks AP Poll votes this week.
The Oregon Ducks Men's Basketball team dropped a spot in the Associated Press Top 25 poll despite going 3-0 at home last week and extending their home winning streak to 30 straight games.
While the 69 point win over Savannah State on Saturday was impressive, the media appears to have expected it. The Tigers Offense is clearly not Baylor and Oregon took clear advantage in the 128-59 win, setting a new points total in their history in the process.
It has been a week of tweaking the system for Head Coach Dana Altman. Entering Pac-12 play healthy and prepared are increasingly important. The first team the Ducks face in the Conference of Champions is 2nd ranked UCLA who had a big upset on the road in Kentucky.
It appears Dana Altman is still undecided on a Starting Lineup knowing that Brooks is still a game or two away from jumping back in. Payton Pritchard has done a solid job dishing out assists this past week, including 13 against the Tigers. Jordan Bell and Chris Boucher have fallen into their Defensive positions. Bell had a slam dunk on Saturday that was Sportscenter worthy, it was also his only two points of the game.
Jordan Bell (Oregon) en modo Juan Palomo, alley-oop contra el tablero para su propio mate: pic.twitter.com/gnzTWzYX1D

— Esperando Marzo (@esperandomarzo) December 4, 2016
Dillon Brooks saw plenty of playing time this past week and is looking stronger each game. He showed some aggressiveness getting to the basket on several occasions against Savannah State on Saturday.
The Oregon Ducks get the week for practice before taking on Alabama at Matthew Knight Arena on Sunday. (3pm Pacific Time, ESPNU)
This article originally appeared on