Oregon Ducks Dismantle Michigan State, Bench Scores 47 Points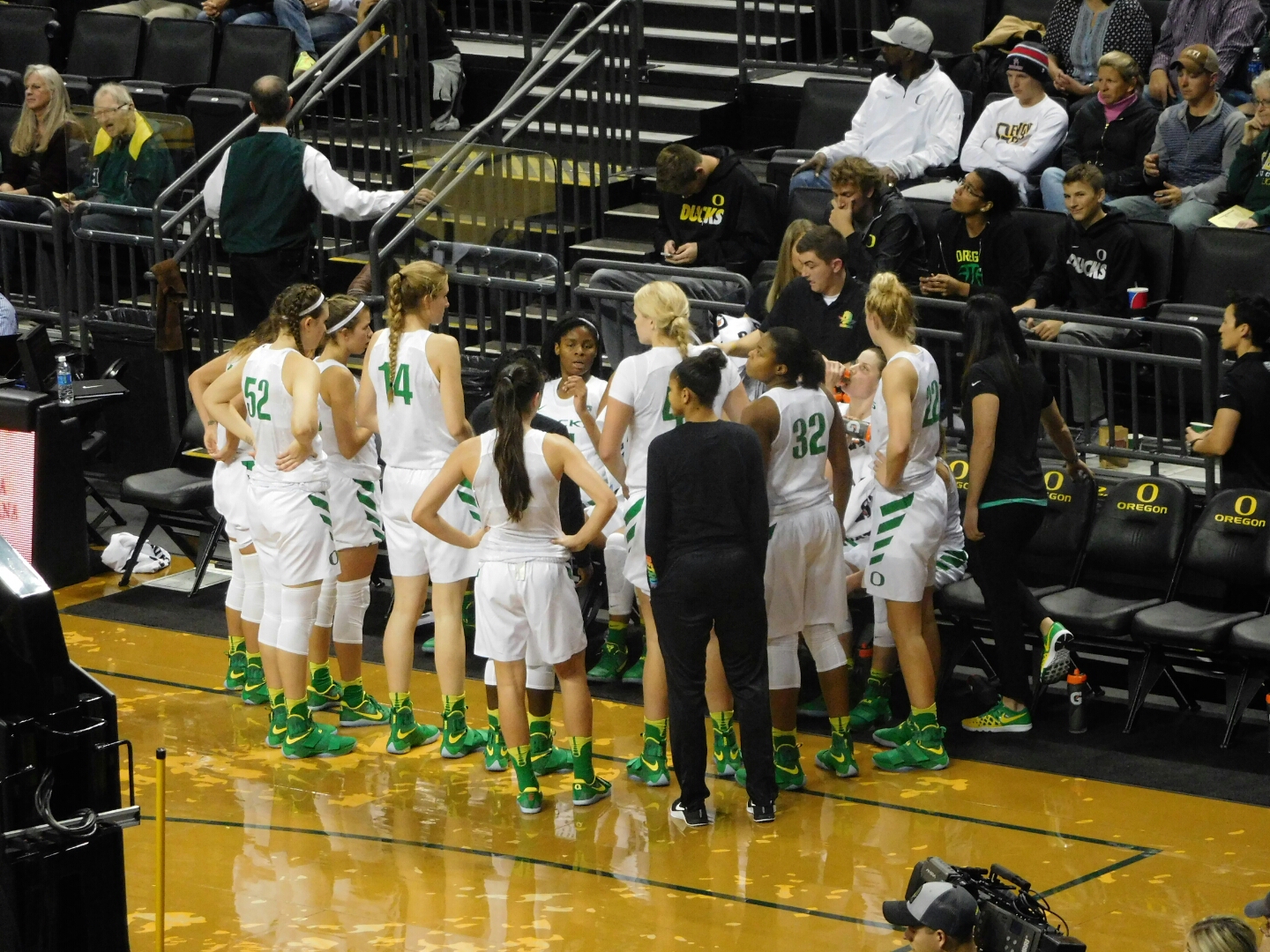 Oregon came ready to play from the opening tip forcing Michigan State into mistakes early and taking advantage.
The Oregon Ducks faced one of the biggest non-conference opponents in the Kelly Graves era on Tuesday night facing the Michigan State Spartans from the Big Ten. The Spartans were also the first ranked team the Ducks faced in the young season.
From the opening tip, the Oregon Ducks were determined and it showed. Halfway through the first quarter Michigan State added a basket after going scoreless for the first four minutes of the game. Lexi Bando led the early scoring for the Ducks with four points and Oregon leading 8-6.
The first quarter saw Michigan State forced into 8 turnovers, rather uncharacteristic of the Spartans. Oregon took a 20-8 lead into the second quarter with Lexi Bando leading the way with 11 points. The Ducks also had three steals in the opening 10 minutes.
The second quarter saw Kelly Graves use his bench to the tune of 13 points. Oregon had 20 points inside the paint through the first 20 minutes and was hot out of the gate cooling to 44 percent shooting from the floor while holding Michigan State to just 25 percent.
The Oregon Bench continued to dominate in the third quarter putting up points from Megan Trinder with 3 and Morgan Yeager went 3 for 6 from the field for 8 points. The Ducks won every quarter taking the third with a 28 to 8 advantage and a 65-26 lead on the 24th ranked Spartans. Michigan State ended the third quarter in 3-minute scoring drought.
In the end the Oregon Ducks were ready from the start and despite a poor Defense in the 4th Quarter, the team won by 30 points. Kelly Graves used his reserves in a big way once again with a total of 9 bench players seeing the floor for 47 points.
The Oregon Ducks now head to Hawaii and begin a three-game stretch away from home with Mississippi State on Friday at 5pm Pacific Time.
This article originally appeared on