Oregon Ducks Dillon Brooks Named To USA Today All-America Team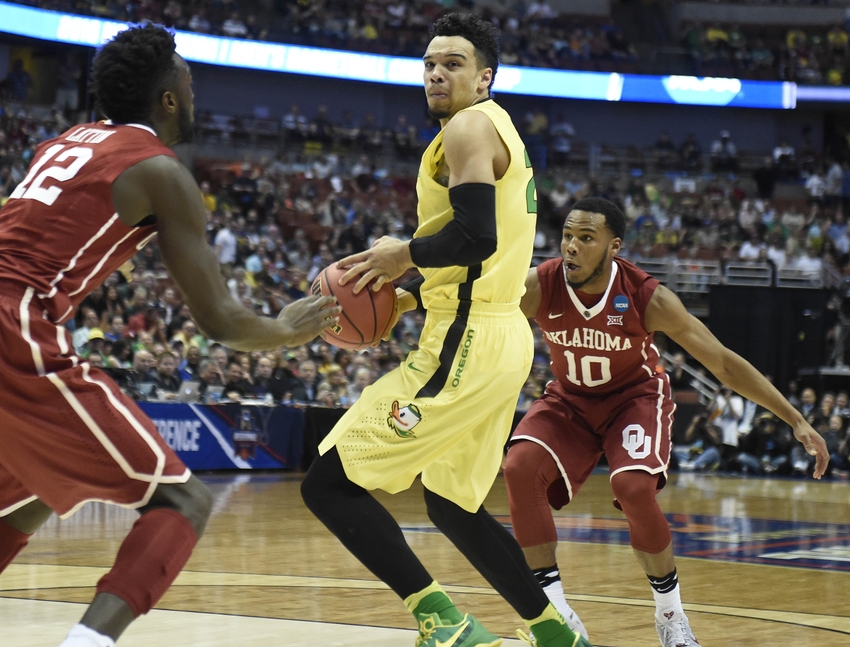 Dillon Brooks gaining more National Attention making USA Today All-America Team.
Oregon Ducks Forward Dillon Brooks will start the season on the sideline. Over the last few weeks he has gained quite a bit of attention. It is expected he will return before the end of the year.
On Tuesday the Oregon Junior was named to his third All-America team leading up to the 2016 season opener on Friday night against Army. USA Today named Dillon Brooks as a First Team selection along with fellow Pac-12 Forward Ivan Raab from California, Nigel Hayes from Wisconsin, Josh Hart from Villanova and Grayson Allen from Duke.
The Oregon Ducks enter the season primed to make an NCAA Tournament run. The team is ranked 5th in the Nation in both the Associated Press and Coaches Polls respectively. Oregon has garnered National Attention from the start of the season for the first time in Head Coach Dana Altman's seven seasons at the helm.
There is no set timeline for Dillon Brooks return to the court. He had offseason foot surgery and was walking without a boot last month. He is currently working one on one drills and is could return as the Oregon Ducks begin the Pac-12 part of the season in late December.
Oregon begins the 2016 season on Friday night hosting Army at Matthew Knight Arena at 8pm Pacific Time. The game will be broadcast by Pac-12 Network.
This article originally appeared on