Oregon Ducks Continue Homestand With Western Oregon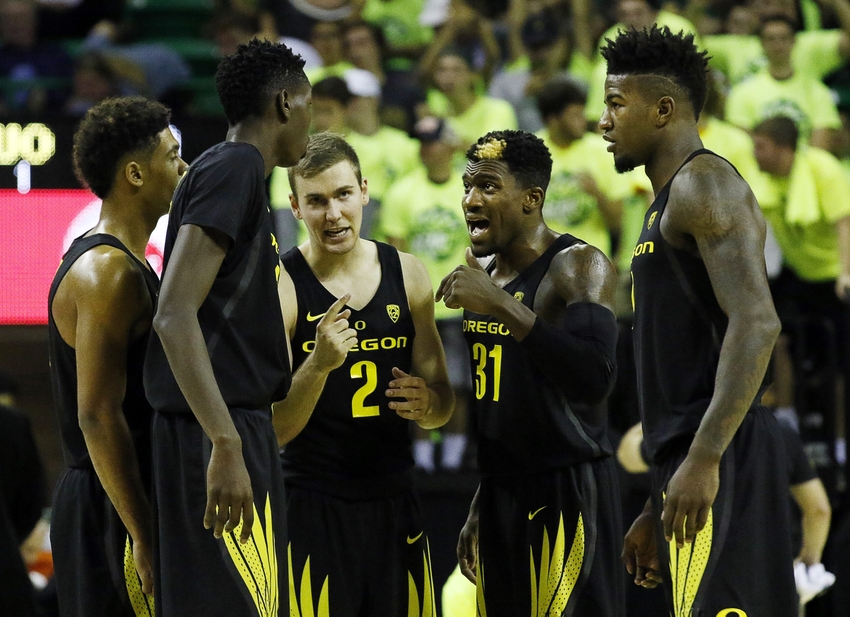 The Oregon Ducks Men's Basketball team continues to work toward Pac-12 play facing Western Oregon on Wednesday.
Dana Altman knows playing games against lesser competition can still be a challenge. Different looks on both Offense and Defense will help as the team moves toward Pac-12 play later this month.
The Western Oregon Wolves picked up a win over Concordia Tuesday with Junior Tanner Omlid putting up 19 points and Senior Yanich Kulich with 13. They saw 51 percent shooting on the night in a 10 point win.
Oregon has had issues with Defense on the Hardwood recently. The team saw 15 turnovers against Boise State Monday night, but managed to see past them for a win over the Broncos. Tyler Dorsey had 17 points and Dylan Ennis added a season high 18 to get the Oregon Ducks to 5-2 on the year.
Last Time Out:

Oregon started sloppily against Boise State giving up 7 takeaways in the first ten minutes. It was a single point game throughout with the Broncos leading for over 53 minutes. Oregon put it together when Dylan Ennis his a three-point shot to give the Ducks the lead with about 5 minutes remaining in the game. Ennis led with 18 points, Tyler Dorsey had 17.
The Oregon Ducks will play the rest of the season at home and have an opportunity this week to focus on team chemistry, and also continue the process of getting Dillon Brooks back into form for Pac-12 Play. Altman has increased his playing time over the last three games, but Brooks is still showing some signs of rust following off-season foot surgery.
Oregon will play the second of three games this week against Western Oregon(7pm Pacific Time, Pac-12 Network) and wrap up the week facing Savannah State Saturday at 3pm Pacific Time.
This article originally appeared on