Oregon Ducks Basketball Preview: Rebuilt Army Offers Lopsided Challenge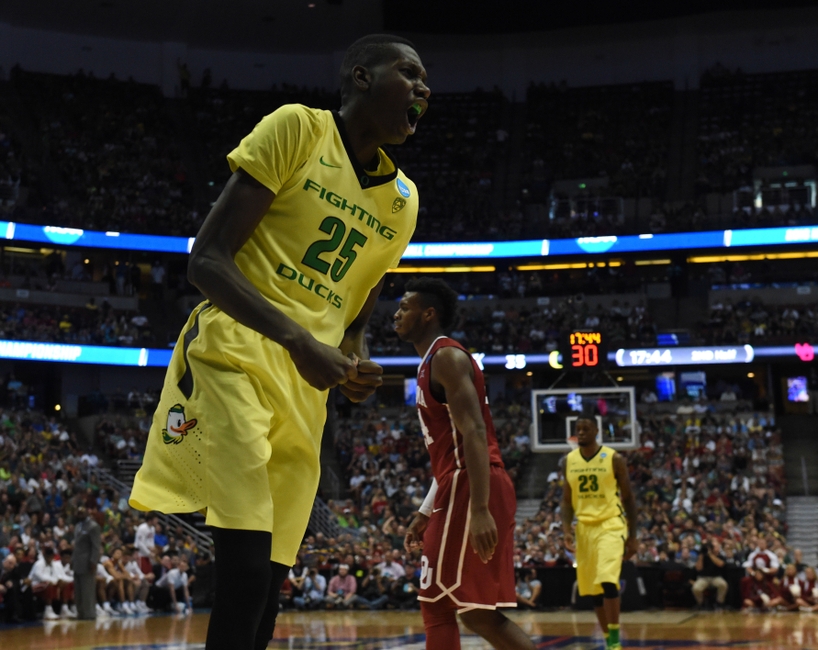 The Oregon Ducks host a new-look Army team on Friday night to start the 2016 season.
Army and Oregon have some similarities. Both teams made the post season last season. The Ducks played in the NCAA Tournament. The Black Knights lost in the first round of the CollegeInsider.com Tournament. Army comes into Matthew Knight Arena with a new Head Coach and five new Starters to begin the season.
The team lost a ton of production on the Offensive side of the ball including 75 percent of their scoring and 68 percent of their rebounding. Those statistics will have to be picked up in a hurry for a team that was 19-14 last season.
It is clearly a rebuilding year, but Army brings talent to Eugene. It is a young roster with 10 Sophomores and 10 Freshman, some hailing from North Carolina.
Last Time Out:

The Oregon Ducks hosted cross town friend Northwest Christian University on Monday night. Chris Boucher showed off his long range shot for 25 points on the night and the Ducks showed their length and depth in the 86-51 win.
Jordan Fox and Mac Hoffman are two players to watch on Friday night. The two combine for the most experience on the team from a year ago. Look for the Black Knights to pick the perimeter game against Oregon over shots inside the paint.
On the other side, the Oregon Ducks have length and depth and come in as the 5th ranked team in the country. Head Coach Dana Altman has flexibility, at least at the start. There is opportunity to get key game experience for some younger players.
Oregon will start the season without Star Player Dillon Brooks and look to get by with a more 'small ball' look. I expect Dana Altman will shuffle his depth to his advantage to get the most out of his bench players early in the season before a more stable lineup will be set for the long haul at the beginning of Pac-12 Play when Brooks is expected to return to the lineup.
The Oregon Ducks and Army Black Knights tipoff for a Veteran's Day matchup at Matthew Knight Arena on Friday.(8pm Pacific Time, Pac-12 Network)
This article originally appeared on