Oregon Basketball: Ducks Drop From Top Ten In Associated Press Poll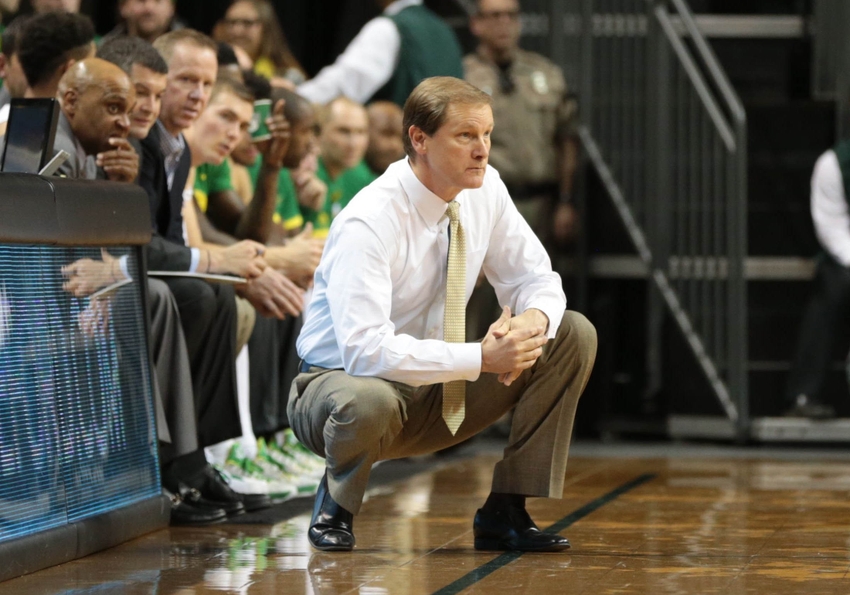 The Oregon Ducks were bounced from the Top Ten following their loss to Baylor and a 2-1 start.
At the beginning of the season, the Oregon Ducks Men's Basketball team saw their highest ever ranking in the Associated Press Poll coming in at 5 – after defeating Army they moved up to 4 but a loss against Baylor has put a temporary dent in the rankings. This week Oregon comes in at number 13 with UCLA right behind at 14. The Ducks are 2-1 and face Tournament style competition this week in Hawaii. Three wins could get them back into the Top 10.
Duke also lost last week, but fell five places to 6th. Kansas took over the top spot – at least for this week. Villanova also moved up a spot to third.
The Oregon Ducks received some good news on Sunday when it was announced that Dillon Brooks will return to the lineup this week in Hawaii. Brooks has been out recovering from off-season foot surgery and looked solid and full speed in warm-ups last week against Valparaiso. He did not dress for the game, but was seen in the gym in pre-game warmups.
The 2-1 Ducks face a 1-2 Georgetown team on Monday at the Maui Jim Maui Invitational before taking on Wisconsin or Tennessee on Tuesday. The Tournament concludes on Wednesday.
This article originally appeared on