Oregon Basketball: Dillon Brooks to return versus Georgetown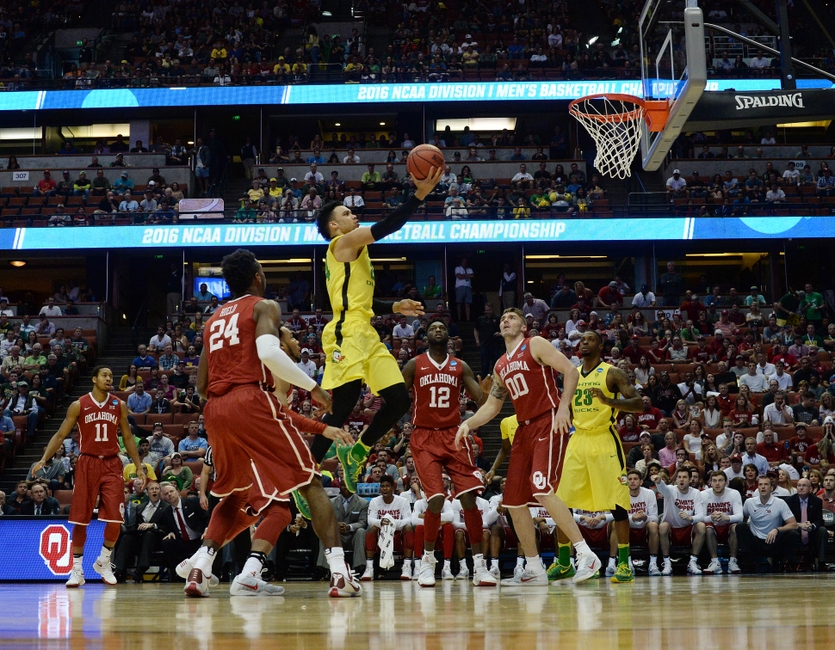 What can we expect to see out of Oregon basketball's best player on Monday?
Back in August, forward Dillon Brooks had surgery on a mysterious foot injury that had kept him out of workouts and drills for the entire summer. With no timetable and no update on the true injury from Oregon head coach Dana Altman, it was unknown as to how long Brooks would remain on the sideline.
Months later, we finally have an answer. Oregon's top player and leading scorer from last year's team will be on the floor on Monday in their first game of the Maui Invitational against Georgetown. According to ESPN's Andy Katz, Brooks is expected to be on a minutes limit of approximately 15 a game during the entire tournament this week.
This is excellent news for the Ducks, as they are a top-five team with Brooks in the lineup and just another ranked squad without the junior.
Without Brooks so far this season, Oregon hasn't exactly impressed nationally. They struggled with Army in their first game of the season and were blown out on the road against a solid Baylor team. They crushed one of the best mid-majors in the country in Valparaiso, but it's evident that they miss Brooks' versatility and scoring ability.
Oregon Ducks Dispatch Pesky UTSA To Get To 3-0
The 6'7″ forward is the player that makes everything click on offense. He opens up the floor with his shot making ability, can attack the basket due to his ball handling skills and strength, and can operate in the post when necessary. When Brooks and Chris Boucher are on the floor at the four and the five respectively, Oregon is difficult to stop due to their five out style of play.
Brooks is not the greatest athlete in the world and could get better defensively, but there's no question that Oregon is not a title contender without him.
As far as the foot injury, it still isn't known why Brooks had surgery. Altman is likely going to remain cautious with the big man until non-conference play is finished. Foot injuries can linger and the Ducks certainly don't want to be dealing with these same concerns when February and March roll around.
We still don't know if Brooks is ever going to be 100 percent in 2016-17. However, his presence alone will open up the floor for Tyler Dorsey, Dylan Ennis and others.
Oregon is one of the favorites in the Maui Invitational. While Brooks works into form, expect the Ducks to be outplayed by Wisconsin and North Carolina. This is obviously a positive development but there are still a lot of question marks to be answered beyond just this week.
More from Busting Brackets
This article originally appeared on