Ole Miss Basketball: Three Biggest Non-Conference Games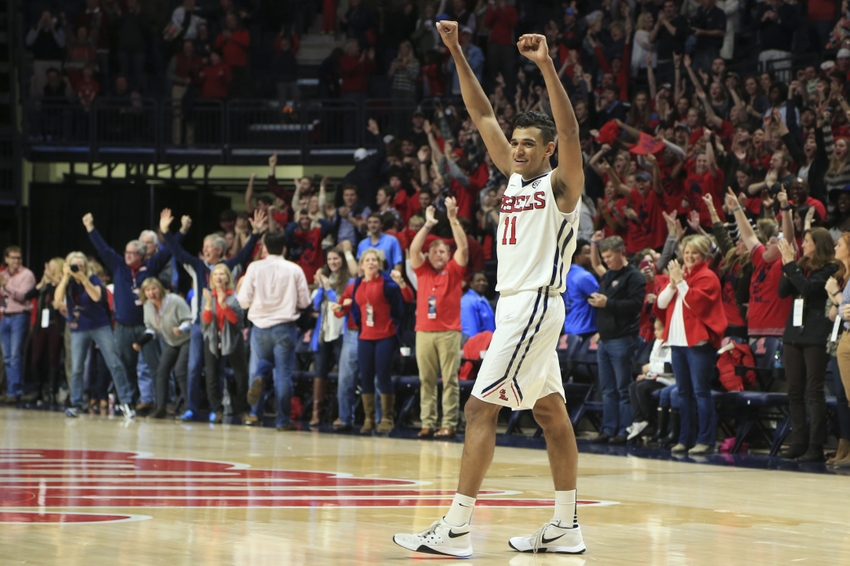 Ole Miss Basketball starts on Friday against UT-Martin. What games outside of the SEC slate will have the biggest impact on the season?
Andy Kennedy is entering his 11th season at Ole Miss as the head basketball coach. He is the dean of SEC coaches. However, this season may feel like his first. It will be the first full season in The Pavilion and it should be an exciting season for the Rebels.
We all know SEC play is important, but what games are there to look forward to outside of the conference slate?
Ole Miss renews the basketball rivalry with the Memphis Tigers on December 3. This will be the first time for Memphis to play in The Pavilion and they come in with first year head coach Tubby Smith. The Rebels beat the Tigers 85-79 last year at the FedEx Forum.
Memphis may not be great but they will be a solid team and getting a win would do great things for the RPI for Ole Miss.
The only true road test in the non-league portion of the schedule will be against Virginia Tech in Blacksburg, VA. The Hokies went 20-15 last season and return their entire startling lineup from a season ago.
Due to a lack of road games in the schedule, this game might be the most important because the committee values wins away from home. The last time Ole Miss played at Cassell Coliseum was during the 2008 NIT in which the Rebels won 81-72.
Perhaps the sexiest game on the schedule for Ole Miss is a home date with Baylor on January 28. This game is part of the SEC-Big 12 challenge. It serves as a nice break from the conference schedule in the midst of the grind of the SEC.
Baylor will also serve as the biggest target in the non-conference schedule. The Bears are likely the second or third best team in the Big 12 and a win could do wonders for the Ole Miss resume going into March.
This article originally appeared on