Ole Miss Basketball: Rebels Prepare to Open Season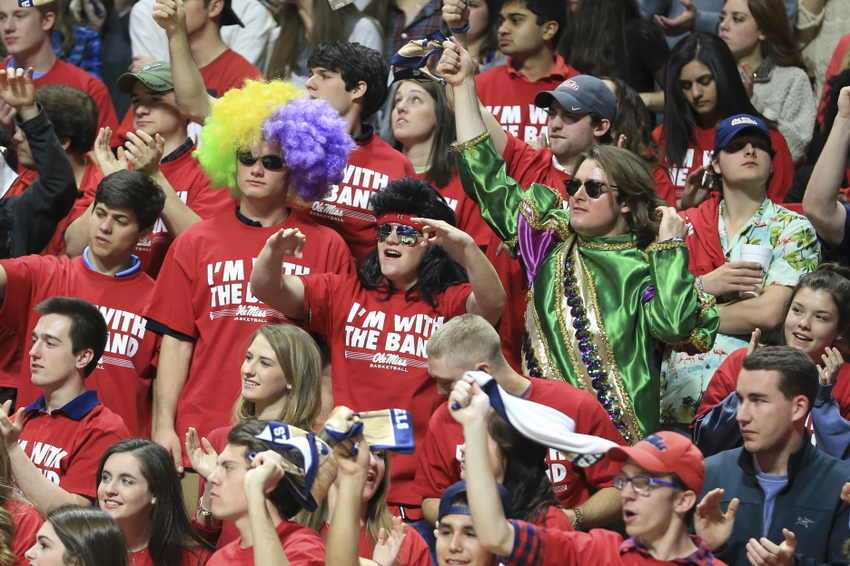 The Ole Miss basketball team will face UT-Martin on Friday night in The Pavilion. Ole Miss begins its first full season in the new arena.
Ole Miss basketball will face off against the University of Tennessee-Martin on Friday night at 6PM in Oxford, MS. The lineup this year for the Rebels will look foreign for most Rebel fans.
With the departure of Stefan Moody, Tomasz Gielo, Martavious Newby, and Anthony Perez, Ole Miss will be bringing out a new lineup to start the 2016-17 season.
The starting lineup for tonight will most likely look like this:
PG: Cullen Neal
SG: Deandre Burnett
F: Marcanvis Hymon
F: Donte Fitzpatrick-Dorsey
F: Sebastian Saiz
Ole Miss will bring out new transfers Cullen Neal and Deandre Burnett to play this season as the Rebels have high expectations for the two transfer stars.
Both played in the scrimmage against Morehouse College last Thursday. Neal scored 19 with 7 assists, while Burnett scored 17 with 2 assists.
Terence Davis will get most of the work off of the bench, he scored 14 against Morehouse last week.
Justas Furmanavicius will see some clean up work off of the bench for the Rebels too. He had 6 points last week.
According to KenPom.com rankings, Ole Miss ranked 75th in the nation and UT-Martin is ranked 278th in the country.
Using a KenPom simulation system, one can get an idea of how the teams will matchup based on their adjusted offense, defense, and tempo.
According to the simulation that I ran, Ole Miss is expected to win tonight's game 82-65.
Once the season actually starts up and KenPom gets some updated numbers, these simulations will become more exact.
Ole Miss will be wearing their new all white uniforms this game, as they introduce the new Nike Elite lineup of uniforms. They wore the same uniform against Morehouse last week.
More from Ole Hotty Toddy
This article originally appeared on