Ole Miss Basketball: 2017 guard Devontae Shuler commits to Rebels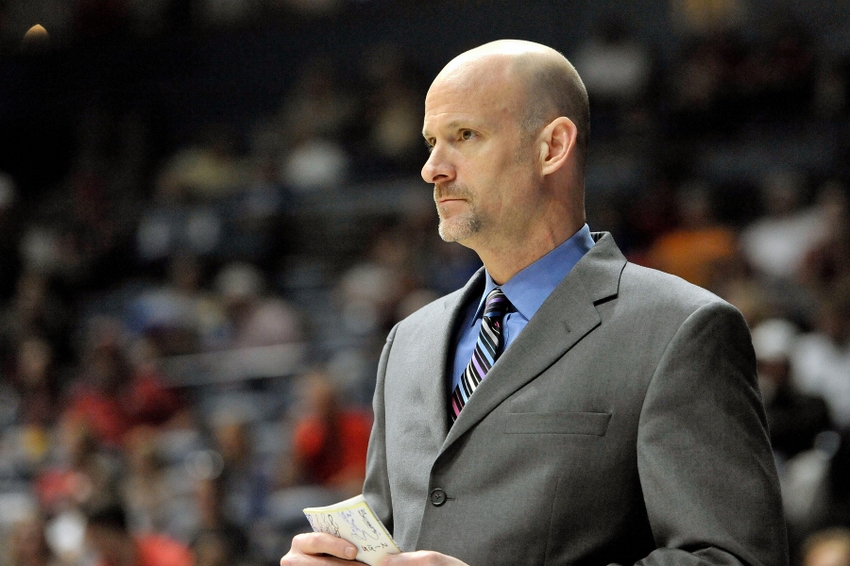 Ole Miss basketball adds their fourth commitment in the class of 2017 on Monday.
Ole Miss head coach Andy Kennedy reeled in a critical recruit on Monday evening, as 2017 four-star guard Devontae Shuler committed to the Rebels.
Shuler chose Ole Miss over a plethora of high major offers, including Oklahoma State, Clemson, North Carolina State, South Carolina and USC, among others. The 6'3″, 185 pound shooting guard is ranked as the 2nd best player in his home state of South Carolina and is the 28th best two-guard in the class of 2017.
The Oak Hill Academy guard is a dynamic athlete who can make plays in transition and is very quick with the basketball in his hands. While Shuler is capable of making perimeter shots, his bread-and-butter in the half court is his ability to beat defenders off the dribble. He has a knack for getting into the lane and his athleticism helps him finish around the hoop.
He needs to improve his handles, efficiency from beyond the arc and decision making. Shuler can sometimes get out of control and turn the basketball over, but that can easily be cleaned up as he matures at the college level.
On defense, Shuler has intriguing potential. He has a combination of size, strength, athleticism and lateral quickness that will help him develop into a multi-positional defender (one and two position).
Shuler gives Ole Miss four commitments in the class of 2017, however, he is the highest ranked player of the bunch. Four-star shooting guard J.J. Smith, three-star shooting guard Parker Stewart and small forward Tirus Smith all are intriguing long term pieces, but may not be able to help Kennedy in year one as much as Shuler can.
With Stefan Moody gone, Ole Miss is trying to rebuild their back court successfully. They will have Miami transfer DeAndre Burnett for the next two years and reeled in three-star point guard Breein Tyree in the class of 2016.
Shuler has to work on his game before he steps on an SEC basketball court next November. But there is promise that the South Carolina native can be molded into one of the best guards in the conference by his junior or senior season.
This article originally appeared on