Oklahoma State Basketball: Cowboys face tough test against Connecticut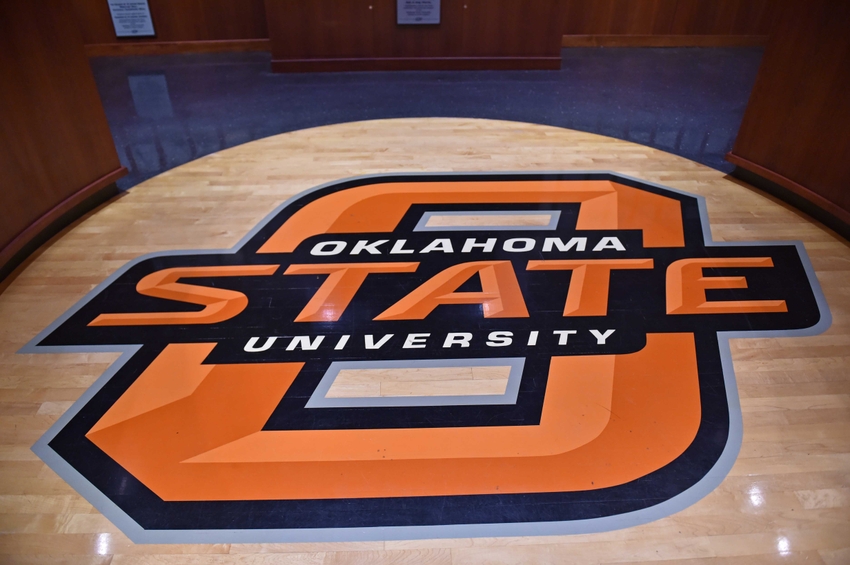 Oklahoma State basketball will have a difficult early season test against the Connecticut Huskies.
Under new head coach Brad Underwood, the Oklahoma State Cowboys have won their first three games of the season. Yet, they have not faced competition quite as good as the Connecticut Huskies.
UConn head coach Kevin Ollie's team has not looked good so far. After three games, they're sitting at 1-2, with losses to Wagner and Northeastern. But Loyola Marymount finally gave the Huskies their first win, 65-62, back on November 17.
Oklahoma State hopes to take the momentum from their three game winning streak into the meeting against UConn in the first round of the 2016 Maui Invitational, on November 21 at 8 p.m. C.T. Both teams are fighting to get their biggest win up to this point.
Oklahoma State Basketball: The Week Ahead (Kansas, Kansas State)
The field for the 2016 Maui Invitational Tournament includes Oklahoma State, UConn, Tennessee, North Carolina, Oregon, Wisconsin, Georgetown, and Chaminade as always.
Now let's take a look at the background of each team as the Oklahoma State Cowboy basketball team faces a tough test against the UConn Huskies.
UConn Huskies (1-2)
Ollie and the Huskies have a chance to get their first Maui Invitational Championship since 2010, and second since 2005.  If history repeats itself, then the Huskies will have a successful result this season if they can come away with the Maui crown.
When the Huskies won the Invitational in 2010, they ended up as the National Champions in the same season. After UConn won the Invitational in 2005, they made it to the Elite Eight, before getting upset by the 11 seed George Mason.
However, this year's field of teams is stacked. The bracket features the number four Oregon Ducks, and number five ranked North Carolina Tar Heels. Number nine Wisconsin will also be a tough out.
UConn's back court has struggled to hit shots from range. Guard Rodney Purvis posted discouraging numbers, especially in the opener against Wagner. Purvis is averaging 5.7 points per game, 3.3 rebounds, and 2.3 assists, with a field goal percentage of 28.0. His three point percentage of 12.5 is even more upsetting to UConn fans.
Center Amida Brimah finally showed up against Loyola Marymount. He nearly posted a double-double, but his nine points left him one short. Yet, his four blocks and 10 rebounds could be signs of better things to come.
Virginia Commonwealth transfer Terry Larrier is leading the Huskies in scoring at 16.7 points per game. With 5.7 rebounds per game, he is also second on the team in boards. The Huskies will need Purvis, Brimah, and Larrier, to all step up in Maui.
Oklahoma State Cowboys (3-0)
Cowboys sophomore point guard Jawun Evans is on a tear. His points per game per 40 minutes have already doubled what he had during his freshman year. Evans is averaging 23.3 points per game, and 36.4 points per 40 minutes (compared to just 17.4 points per 40 minutes.
Guard-forward Jeffrey Carroll took on the role of unsung hero for the first three games for the Pokes. Carroll is averaging 18.7 points per game, 8.0 rebounds, and 1.3 steals, while only playing 18.3 minutes per game. His averages per 40 minutes are extremely impressive. He has 40.7 points, 17.5 rebounds, and 2.9 steals, while shooting 63.3 percent.
Shooting guard Phil Forte has played for the Cowboys, averaging 22.0 points per game.
The Cowboys were able to coast through their three games. Campbell visited Stillwater for the Cowboys first game, which resulted in a 102-65 victory. However, Central Arkansas presented a tougher challenge in a 102-90 Cowboy victory. A 45 point victory against the New Orleans Privateers rounded out Oklahoma State's home stretch.
Want your voice heard? Join the Pokes Post team!
Evans and Forte will have to show that they form one of the best back courts in the Big 12, for the Cowboys to win. UConn will be motivated to turn their season around. Huskies and Cowboys fans should expect an offensive showdown between the two back courts.
This article originally appeared on