Oklahoma Basketball: Young Sooner Squad Faces Stern Test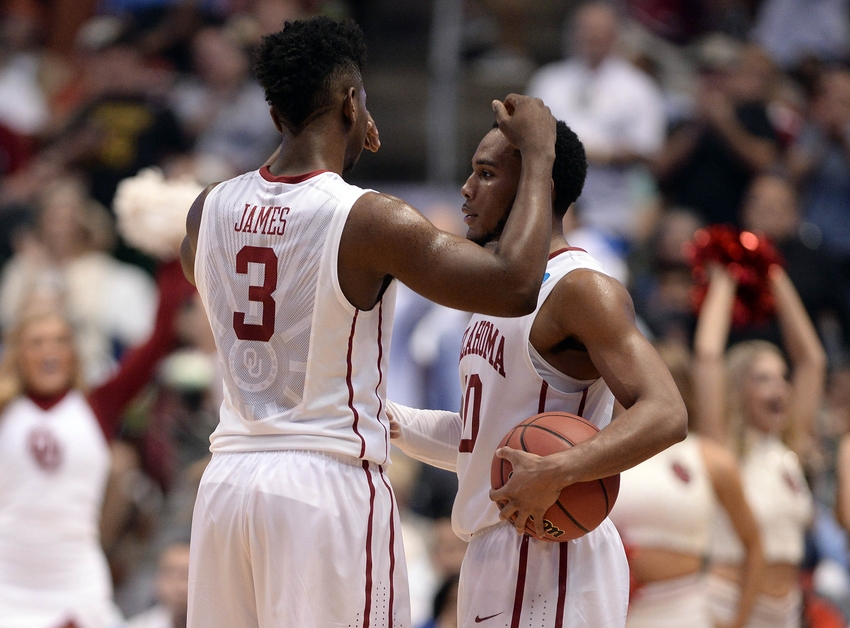 The Sooners have done very well under head coach Lon Kruger in tournaments played in the regular season, but this year's young Oklahoma basketball squad will get its first real test of the season when it goes up against a formidable Northern Iowa team on Friday in the second round of the Tire Pros Invitational Tournament in Orlando.
After defeating Tulane 89-70 in its opening-round game on Friday, Oklahoma moves on to face Northern Iowa, a team out of the Missouri Valley Conference that has been to the NCAA Tournament the past two seasons and seven times since 2004.
Northern Iowa, an 82-63 winner over Arizona State in its opening game of the tournament, was 23-11 last season and won the Missouri Valley Conference Tournament for a second straight season. Fans of Big 12 basketball might recall when the Panthers upset No. 1 seed Kansas in the Sweet Sixteen round of the 2010 NCAA Tournament.
This will be the first meeting between Oklahoma and Northern Iowa. Both teams are 2-0 coming into Friday's game.
The two teams just missed playing each other twice last season. The Panthers were one of the participants in the Diamond Head Classic in Hawaii, which was won by the Sooners. Northern Iowa and OU would have met in the NCAA Sweet 16 last March, but the Panthers lost in the round of 32 to Texas A&M, which went on to play Oklahoma in the Sweet 16.
Senior guard Jordan Woodard led the way for the Sooners in the win over Tulane. Woodard recorded a game-high 22 points, including four of six from three-point range. He also pulled down six rebounds, had four steals and contributed seven assists in the game.
Rashard Odomes had 15 points in a team-high 31 minutes of action, and sophomore Christian James added 12 more.
The Sooners had another big game in the paint, scoring 40 of their 89 points in close to the basket. OU had 21 points off of turnovers against Tulane and scored 15 second-chance points. Both teams shot 40 percent in the first half as OU took a three-point lead, 38-35, at the half. Oklahoma hit 67 percent in the second half, outscoring the Green Wave 51-35 to break up what was a close game through the opening 20 minutes.
"We had some really young lineups on many occasions tonight," said head coach Lon Kruger in his postgame press conference following the Tulane game. It's going to be a club that individually we'll see people get more comfortable with each game."
Oklahoma will need to keep an eye on three Panther players who had big night's in Northern Iowa's 19-point win over Arizona State. UNI senior guard Jeremy Morgan had 20 points and 12 boards in the game, Klint Carlson recorded a career-high 19 points and redshirt freshman Spencer Haldeman fired in a career-high five of seven three-point shots on his way to 17 points off the bench.
The Sooners are 59-14 in nonconference games under Kruger, who is in his sixth season at Oklahoma. They are 13-4 in tournaments played in the regular season and a perfect 6-0 in opening-round games.
Oklahoma shot better than 50 percent in its first two games this season (52 percent against Northwestern State and 59 percent in the win over Tulane). This marks the first time since 2008 that the Sooners have shot better than 50 percent in their first two games of the season.
Friday night's game with Northern Iowa is scheduled for a 6 p.m. CT tip and will be broadcast on ESPNU.
More from Stormin in Norman
This article originally appeared on