Oklahoma Basketball: Wisconsin Will Serve as Early Season Progress Report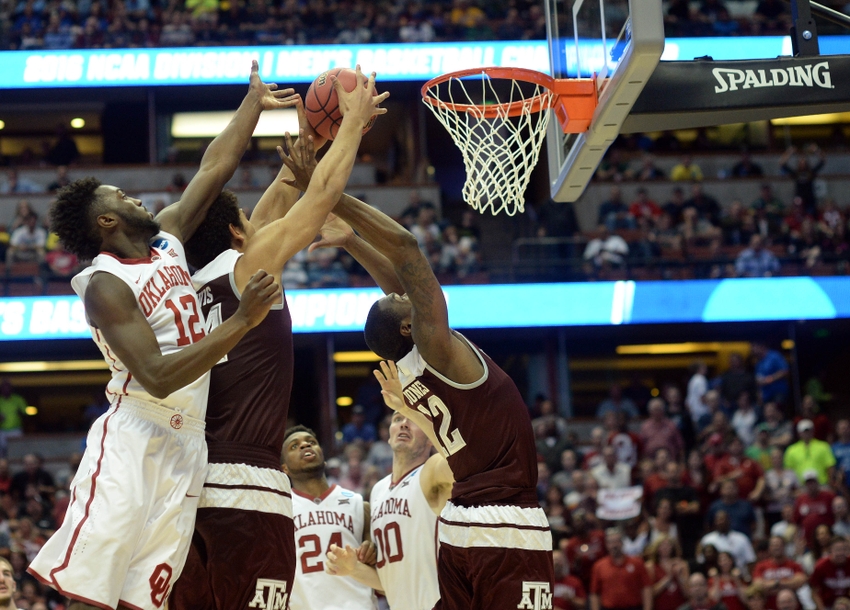 Oklahoma basketball gets a double gut check this week. The men travel to Wisconsin on Saturday to face the 17th-ranked Badgers, and the OU women also go on the road and up against a ranked opponent in a game on Thursday with the Kentucky Wildcats, another team sitting at No. 17 in the national rankings.
Both Oklahoma squads are facing their first ranked opponent of the 2016-17 season.
One important difference in these two matchups is that the OU women are also ranked, and higher so than their SEC opponent. Sherri Coale's Sooner women are a perfect 5-0 and ranked 12th in the current Associated Press poll. That is the highest the Lady Sooners have been ranked since the beginning of the 2013-14 season.
The Oklahoma-Kentucky women's game is part of the 2016 Big 12/SEC Challenge. These same two teams met last season in the second round of the NCAA Basketball Tournament. That contest, which was played at Kentucky, went the way of the Lady Wildcats, who prevailed 79-58 over the Sooners.
The OU women are off to their best start since going 7-0 to begin the 2010-11 campaign and are hoping to record win number six at Kentucky and their first road win over a ranked nonconference opponent in a decade.
The Sooner men are in a rebuilding year, but are still off to a good start at 5-1, the sixth consecutive season that Lon Kruger's teams have gone 4-1 through the first five games. Last season, with National Player of the Year Buddy Hield, Oklahoma won its first 12 games, including a home victory over Wisconsin, before losing to Kansas in triple overtime in early January.
Wisconsin not only will be the first ranked opponent for Lon Kruger's Sooners this season, but also their first true road game. A year ago, Oklahoma enjoyed its best road record in Kruger's five previous seasons at OU. The Sooners' were 7-5 in true road games last season and are a combined 23-31 under Kruger in regular-season games away from Lloyd Noble Center and not on neutral courts.
On paper, the Sooners and the Badgers look strikingly similar, although in reality Wisconsin has played a more difficult schedule to date, including games against two ranked opponents (North Carolina and Syracuse) that it split, and has a more experienced squad than Oklahoma.
The Badgers are led in the scoring column by senior Bronson Koenig, who averages 15.1 points a game. They also get double-digit offensive production from 6-foot, 10-inch Ethan Happ (13.4 ppg) and senior Nigel Hayes (11.3 ppg).
Hayes had 20 points in last year's game between the Sooners and the Badgers in a losing effort. Oklahoma won the game 65-48.
Jordan Woodard is the Oklahoma scoring leader through five games. The senior point guard is averaging a career-high 17.6 points a game. Junior Khadeem Lattin is second on the Sooner team in scoring, with an 11.8 average, and sophomore Christian James is third at 10.8 points a game.
Lattin is among the Big 12 leaders in rebounds and blocked shots and James leads the conference in three-point shooting percentage at 57 percent.
These two games this week for both the Oklahoma men and women will serve a true tests and gut checks on who they are and where they are, and perhaps what to expect going forward in the one-month-old 2016-17 college basketball season.
More from Stormin in Norman
This article originally appeared on