Oklahoma Basketball: Sooners Look Stellar at Wisconsin for 30 Minutes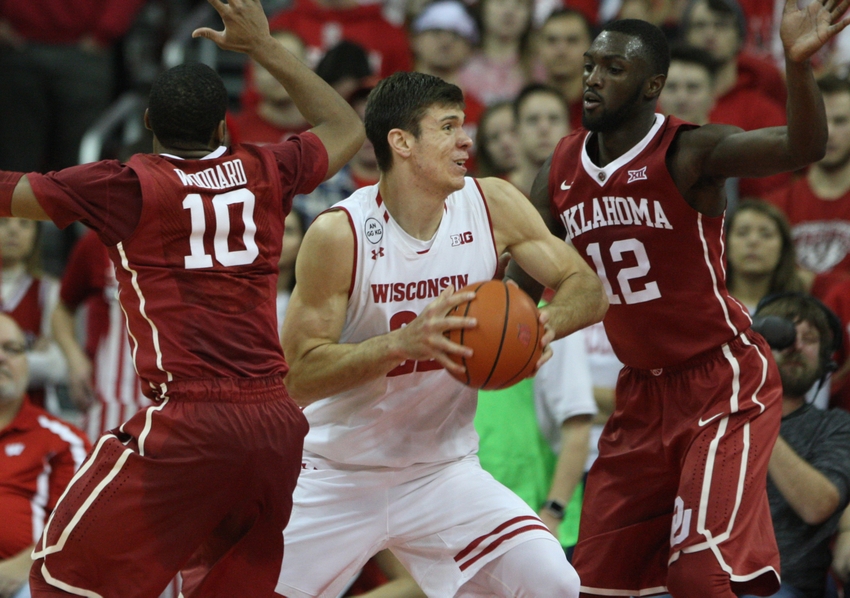 For three-quarters of Saturday's Oklahoma basketball game at 17th-ranked Wisconsin, the Sooners were playing their best game this season.
The final 10 minutes, on the other hand, may have been the Sooners' worst of the season.
Wisconsin did not take its first lead in the game, at 51-50, until four minutes into the second half. There had been five ties to that point, but no lead changes. With 10:36 to go in the game, Oklahoma did not take its first lead in the game, at 51-50, until four minutes into the second half.
The final 10 minutes of the game – easily the most critical – the Sooners were outscored 28-10. They scored only two field goals the remainder of the game and committed turnovers on four consecutive possessions after drawing back within two points when the score was 62-60.
When you are a young, inexperienced team playing in a hostile environment on the road against a top-25 team, you don't go into the game with overly high expectations.
One thing Lon Kruger's team had on its side heading into this season's first true road game, aside from the confidence gained from winning five of its first six games, was that OU beat this same team by 14 points in Norman last season.
Three of the four Badger players who reached double figures in points against the Sooners on Saturday played in the matchup between these two schools a year ago. Oklahoma's top three scorers from last season's 62-48 victory over Wisconsin are all gone in 2016-17. Ryan Spangler, Buddy Hield and Isaiah Cousins accounted for 46 of the Sooners' 62 points in that game.
Nigel Hayes contributed 20 points as the Badgers' high scorer against OU last season. The 6-foot, 8-inch senior was the high scorer again on Saturday, burying the Sooners down the stretch with a game-high 28-point performance.
Oklahoma shot almost 50 percent for the game and outrebounded the Badgers 31-29, but the major difference in the game was Wisconsin's ability to protect the ball, committing only five turnovers the entire game, while the Sooners were guilty of turning over the ball 16 times, and multiple times in the late going, leading to 24 Badger points.
Rashard Odomes led Oklahoma in scoring with 17 points. Kameron McGusty and Christian James added 11 each.
The Oklahoma men next will face Oral Roberts at Lloyd Noble Center on Wednesday before a date with Wichita State in Oklahoma City on Saturday.
More from Stormin in Norman
This article originally appeared on