Oklahoma Basketball: Sooners Avoid a Rerun in Orlando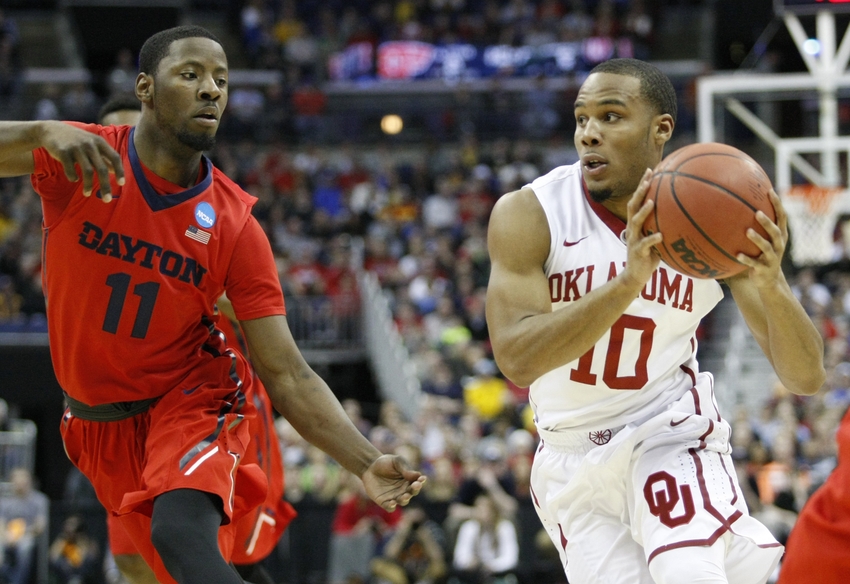 For a second straight game, the Oklahoma basketball men built an 18-point lead midway through the second half, and once again they watched that advantage almost totally evaporate before holding off Clemson late to win the third-place game in the Tire Pros Invitational Tournament in Orlando.
Led by the scoring of freshman Kameron McGusty and veteran point guard Jordan Woodard and poor shooting by Clemson in the opening 20 minutes, the Sooners pulled away late to open up a 35-23 halftime advantage. OU widened the margin to 18 points eight minutes into the second half, much like what happened two days earlier against Northern Iowa.
Northern Iowa came all the way back to take the lead in the earlier game and won it in overtime. On Sunday, the Sooners watched as their 47-29 second-half lead was whittled all the way down to a two-point margin, at 58-56, on a 27-11 run by Clemson, and I'm certain the OU players were wondering if they were caught in a time warp and reliving the recent past.
That's when Christian James took over the OU offense, hitting a pair of clutch three-point shots and a layup in the closing two minutes, and Woodard added four points as the Sooners held on for a 70-64 victory and their third win of the season.
Woodard led the Sooners in scoring with 21 points and nine assists. James contributed 17 points, including five of five from three-point range, and McGusty ended up with 14.
The Clemson comeback was led by a pair of seniors. Jaron Blossomgame, who almost left for the NBA after his junior season but decided to return for his senior year instead, scored 18 of his game-high 22 points in the second half. Six-foot, 10-inch center Sidy Djitte was the Tigers second-leading scorer in the game with 14 and a game-high 14 rebounds.
Oklahoma's 24 turnovers against Northern Iowa was a major factor in the Sooners' late collapse and loss to the Panthers in the second round of the Tire Pros Tournament. They did a better job of protecting the ball against Clemson, but still committed 13 turnovers, which is a problem that could plague the young Sooners once they get into conference play in the highly competitive Big 12.
The Sooners were fortunate that Clemson was unable to capitalize on the OU turnovers, scoring only seven points off of them. Oklahoma, on the other hand, took full advantage of the Clemson miscues, scoring 25 points off of 17 Tiger turnovers.
For the first time in four games, the Sooners were badly beaten on the boards. The Tigers had a 47-33 rebounding margin and a 23-5 advantage on the offensive glass.
Next up for the Oklahoma men is a game on Friday with Abilene Christian back at Lloyd Noble Center.
More from Stormin in Norman
This article originally appeared on