Oklahoma Basketball: Notes & Quotes From a Shocker of a Loss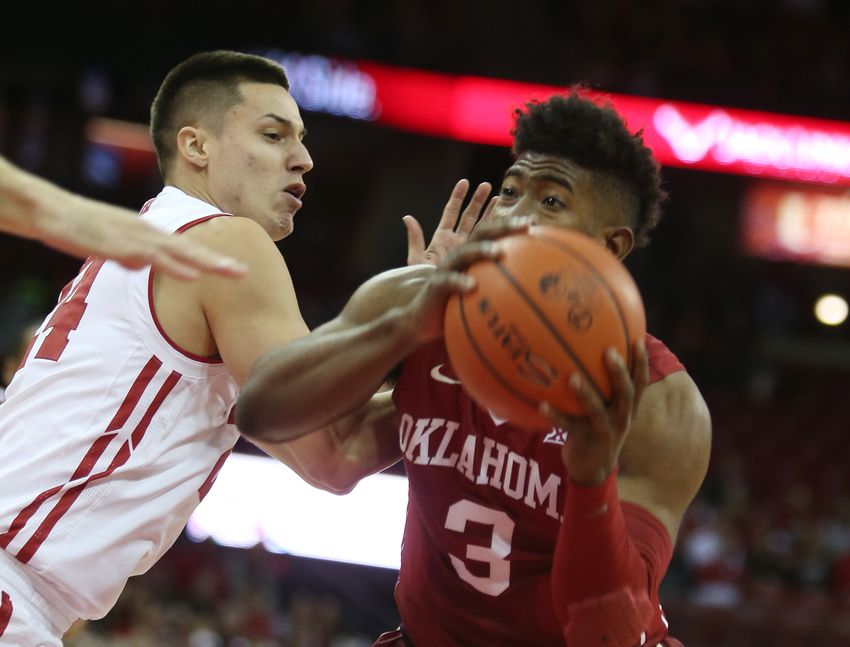 "The Peake," as the locals call Chesapeake Arena, home to the Oklahoma City Thunder of the NBA, has always been good to Oklahoma basketball. That was until Saturday, when Wichita State hung a 76-73 loss on the Sooners in the 79th annual All-College Classic.
Oklahoma won two games there in the NCAA Basketball Tournament last season on its way to the Final Four. Before Saturday night, the Sooners had a record of 4-0 at Chesapeake Arena under head coach Lon Kruger.
The Sooners limited the number of turnovers against Wichita State, committing a season low 10. Unfortunately, Oklahoma also limited the number of made field goals in the game, shooting a season-low 30 percent on 20 of 65 from the field.
Oklahoma is shooting 70 percent this season from the free-throw line. The Sooners shot almost 10-percent better on Saturday from the charity stripe, and that was a good thing because they shot a season-high 34 free throws in the game, making 27 of them (79 percent). OU scored 10 more points from the free-throw line than Wichita State on Saturday. Had that not happened, the final score might not have been as close as it was.
Finishing games and allowing its opponents from climbing back into games after Oklahoma has mounted double-digit second-half leads continues to be an issue for this young, inexperienced Sooner squad. The Sooners have led their opponents in eight of their nine games so far this season. Only against Abilene Christian did OU trail at halftime. That was the one game, however, that the Sooners overcame a second-half deficit and went on to win, defeating the Wildcats 72-64.
Senior point guard Jordan Woodard has a dozen 20-point games in his career at Oklahoma. His 28-point performance against Wichita State, however, represented a career high for the former Edmond (Okla.) Memorial High School star.
Speaking of Edmond Memorial, Saturday's game served as a homecoming for Woodard and Wichita State's Shaquille Morris. The were teammates on the 2012-13 Edmond Memorial team that won the Class 6A Oklahoma state championship in basketball. Edmond Memorial won the state championship in three consecutive seasons while Woodard was there.
Head coach Lon Kruger, after the Wichita State loss, on where the Sooners need to make the most improvement:
"We've got to do much better each possession and value each possession more," the Sooner head coach said. We need to execute more quickly and defensively we need to be better. We want to rush along as quickly as we can."
More from Stormin in Norman
This article originally appeared on