Oklahoma Basketball 2016-17: Sooner Second Half, N to Z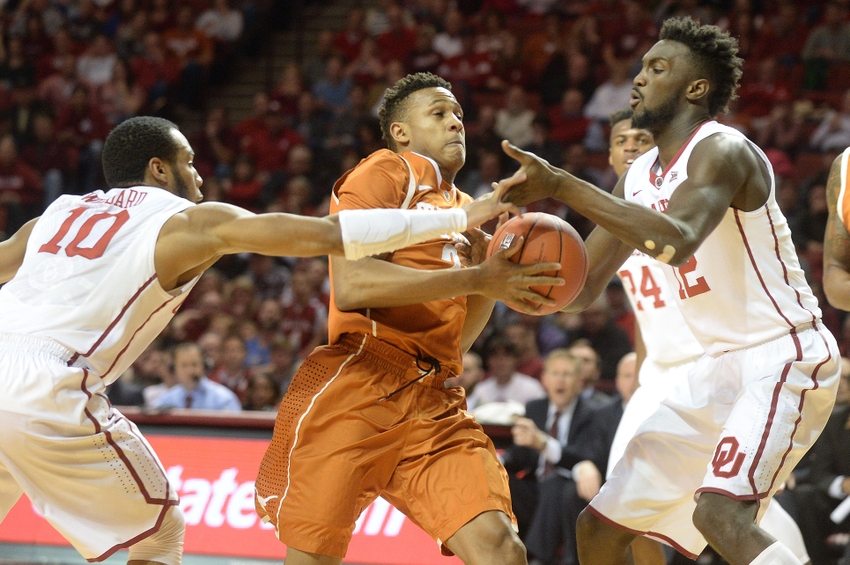 In the second half of our series on Oklahoma basketball and the 2016-17 season, we take an inside look at the Sooners, covering everything from N to Z.
In 109 years of varsity basketball, the Sooners have won xx games, lost xxx, captured 14 regular-season conference championships, made 27 NCAA Tournament appearances and played in eight Elite Eights and five Final Fours.
Lon Kruger is the 13th head coach of Oklahoma men's basketball and owns the distinction of being one of only two active NCAA Division I coaches to take five different teams to the NCAA Tournament (Tubby Smith is the other).
Kruger is in his sixth season at Oklahoma. His Final Four team from the 2015-16 season marked the culmination of a group of young sophomore starters (Buddy Hield, Isaiah Cousins, Ryan Spangler and Jordan Woodard, who now is in his final season at OU) who began playing together three seasons previous to last year, in 2012-13, and, by the end of last season had started over 100 consecutive games together.
This season begins a new era of Oklahoma Sooner men's basketball, and Kruger is excited to see how the current group of young players come together and progress this season and in the years to follow.
Some fun facts, insights and a sprinkling of trivia to keep in mind as we jump onto the ride that is the 2016-17 college basketball season on the circuit that leads in an out of Norman, Okla.:
N – Oklahoma has won 85 percent (528-93) of the games played at Lloyd Noble Center in the 40-plus years that venue has been in operation. Lon Kruger's teams are 65-12 playing at home in his five-plus seasons as the Sooners' head coach.
O – Sophomore guard Rashard Odomes has started all four games for OU this season. He averaged just 1.9 points a game a year ago, but is averaging 24 minutes of action and 7.5 points a game in the early going this season.
P – The most points scored in a single game in OU basketball history was 173 in November 1989. With Billy Tubbs as head coach, the Sooners defeated U.S. International 173-101.
Q – Last year's Sooner team, led by seniors Buddy Hield, Isaiah Cousins and Ryan Spangler, was a more quantitative in its style of play. It could score in bunches and put up plenty of points, largely because of its ability to play fast and get out in transition and its high percentage of made three-balls. This season, without the same offensive firepower, the 2016-17 Sooners will need to be more qualitative and balanced in its approach, playing better defense in order to fuel and complement the offense.
R – Oklahoma was the second-best rebounding team in the Big 12 last season. They are currently fourth this season, averaging 40.4 boards per game.
S – Wayman Tisdale owns the best single-season scoring average in Oklahoma basketball history. In 1983-84, he averaged 27.0 points per game. Tisdale also has the record for most points in a season, scoring 932 that same season. Buddy Hield is second with 925 last season.
T – The Sooners lead the Big 12 so far this season in three-point field-goal percentage (.459), and Christian James and Matt Freeman are one and two in that category on the individual side, hitting 71 and 60 percent, respectively, of their three-point shots through four games.
U – Three uniform numbers (for five different) players hang in the rafters at Lloyd Noble Center (No. 23, worn by Wayman Tisdale and Blake Griffin; No. 33, Alvan Adams and Stacey King; No. 10, Mookie Blaylock). One day in the not too distant future, there will be a fourth number raised high above the LNC, the No. 24 of Buddy Hield.
V – The most victories by the Oklahoma men in a single season was 35 in 1987-88, the season in which the Sooners lost to Kansas and Danny Manning in the NCAA Tournament national championship game. The most wins by OU in the Big 12 era was 30 in 2008-09, Blake Griffin's final season at Oklahoma. The Sooners won 29 games last season.
W – Senior point guard Jordan Woodard leads the Sooners in scoring in 2016-17, averaging 18.0 points per game.
X – Look for freshman Kameron McGusty to be the X-factor for Oklahoma in the 2016-17 season. His ability to contribute coming off the bench will be an important factor in the Sooners' success this season. He was rated the 46th player in the ESPN Recruiting 100 (the class of 2016), and is currently averaging 6.0 points per contest.
Y – The 2016-17 season marks the 110th year of varsity men's basketball at the University of Oklahoma.
Z – Only twice in 109 seasons has Oklahoma gone through a conference season with zero losses, and it happened in back-to-back seasons (1927-28 and 1928-29). The Sooners were 18-0 in 1927-28, their final season in the Missouri Valley Conference, and went 10-0 as members of the Big Six Conference the following year.
More from Stormin in Norman
This article originally appeared on