Ohio State Basketball: Keys to Win Over Virginia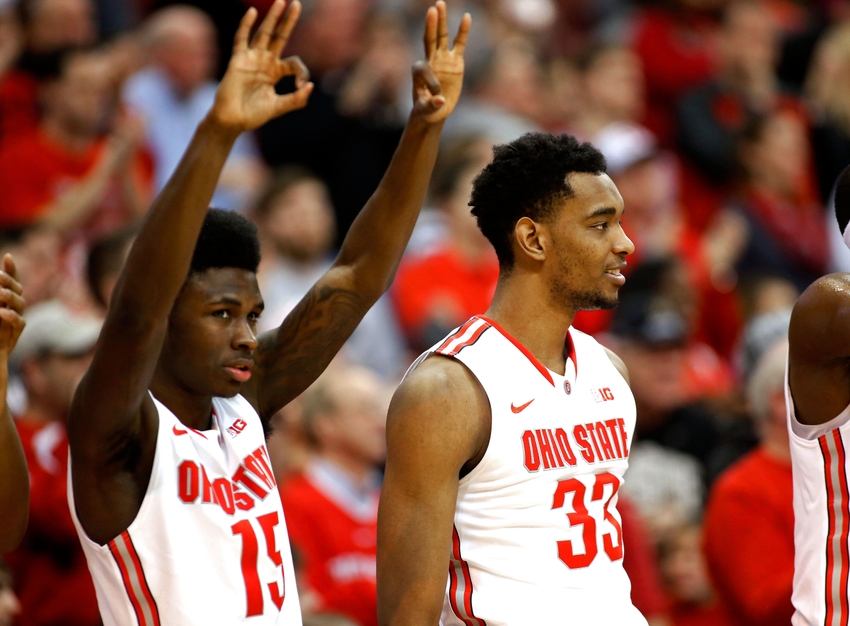 Keys to an Ohio State win over Virginia.
The Ohio State Football team has the campus buzzing and excited, but this week there is another team that could turn some heads; the basketball team. The Buckeyes have quietly started the season 6-0 and are coming off their best performance in a while, destroying Marshall 111-70.
The Buckeyes have had a fairly soft schedule so far minus playing a capable Providence team, but they will have an amazing chance to prove themselves against the mighty Virginia Cavaliers on Wednesday. This will be their toughest match up so far and could be the best team they play all season, so the question everyone is asking is simple…how can they win?
Before we can figure that out, we first have to dig into Virginia's strength and weaknesses. In Tony Bennett's campaign with Virginia so far, he has been known for their smothering defense and this year is no exception.
Through six games, Virginia has given up a high of 52 points and an average of only 41 points per game. Iowa went into their match up with Virginia averaging over 90 points per game and the Cavalier defense held them to a stunning 41 points.
Bennett has always been a huge believer that a good defense makes for a good offense and he is putting that on display early in this season. Virginia excels by making every shot a contested one and making sure that they limit second chance opportunities by pulling in every defensive rebound
One thing that may help the Buckeyes is Virginia's recent dismissal of forward Austin Nichols, who was expected to play a huge role after transferring from Memphis this year. Even without Nichols, this Virginia team knows how to rebound, pulling in about 37 a game. Another good sign for Ohio State is the fact that they actually are pulling in more boards a game at 41. This will be a key factor in this game with both teams being very equal rebounding statistically.
More from Scarlet and Game
Another thing that Ohio State has to take advantage of is their length. The Buckeyes are an incredibly long team, with all starters over 6'4 and guys like Marc Loving and Kieta Bates-Diop that are 6'8 and can pretty much do anything you ask of them.
Bates-Diop has missed the last 3 games due to an ankle injury and he will be a game time decision on Wednesday. It he can suit up and go, it will be critical because he is a facilitator on the court for the Buckeyes and is arguably the best player on the team.
It is imperative that Ohio State gets off to a quick start against this stout defense and gain some confidence because if they do not, it will be borderline impossible to come back from a deficit if they dig themselves into a hole. Also, Ja'Quan Lyle, the sophomore guard for Ohio State, must limit his turnovers and shaky passes because this is a defense that will capitalize on those careless mistakes.
If Ohio State can control the boards, limit turnovers and get their shooters like Marc Loving and Kam Williams going, do not count out this team from competing or even getting out of Virginia with a statement win. However, this game could get ugly if they do make careless mistakes and start out cold.
This article originally appeared on