Ohio State Basketball: Buckeyes off to a Hot Start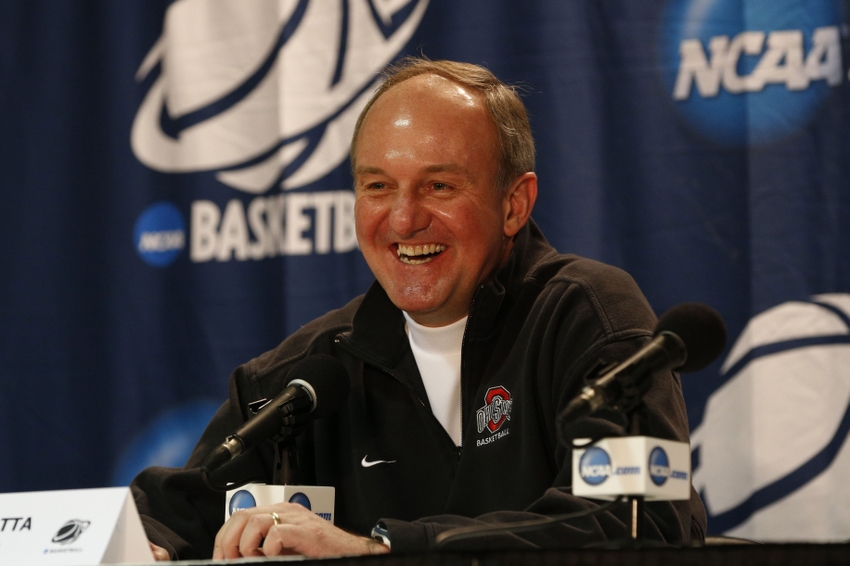 Ohio State vs Virginia will be a great test for the Buckeyes.
The Buckeyes face their first "real test" tonight, as they travel to Charlottesville, Virginia to take on the Virginia Cavaliers. I don't by any means expect the Buckeyes to leave with a victory, but this is going to be a good test to see where Ohio State really is at as a team.
I can tell you one thing for sure. The 2016-2017 Buckeyes are a heck of a lot better than the 2015-2016 Buckeyes. Sitting at 6-0 they are already miles ahead of last year's campaign. Ohio State started a dismal 2-4 with early losses to Louisiana Tech and UT-Arlington last year. This year, the Bucks have beaten a decent Providence team and pulled out their first two games, which were close.
Something reassuring about the new Buckeyes is that they put up 111 points against Marshall. I personally can not remember the last time Ohio State put up triple digits on anybody – so to see that was awesome. Another thing that OSU has done this year and definitely could not, or did not do last year – was old an opponent under 40 points. Matta's Buckeyes did this to Western Carolina in a 66-38 victory.
Sure – the competition hasn't been great, but rattling off 6 wins to start a season is nothing to look past. Teams like UConn are losing stupid games (Wagner, Northeastern) early in the season, and the Buckeyes wins against lesser opponents are adding up into something substantial. Like I said in a previous article – these wins the Buckeyes are obtaining now are really, really big for the team. They may not seem like it, but they are. They are games to where Matta can figure out minutes, who works best with who, and ultimately a chemistry and confidence builder. Winning games creates a really good environment in the locker room.
More from Scarlet and Game
So after going 6/6 in their first easy tests of the season – No. 6 Virginia lies ahead. Win or lose – this game will help the Buckeyes tremendously. The Cavaliers play really good defense, and like to slow the tempo down, which spells trouble for the young Buckeyes. My prediction is that the Bucks lose by 15+, but that's okay. It will be an outstanding learning experience and a good benchmark game for Matta.
After the game tonight against UVA – the Buckeyes have 2 more cupcake games to add to their win total and then a game against the struggling UConn Huskies. I think this will make for a confidence boosting win before playing a strong UCLA team.
After the non-conference portion of the season ends, I expect the Buckeyes to finish 11-2 with losses to UVA and UCLA. All things considered, this is huge.
So after just 6 games of the NCAA basketball season – we know one thing for sure. Ohio State is a lot better than they were last year.
This article originally appeared on