Notre Dame vs Iowa Live Stream: Watch Irish vs Hawkeyes Online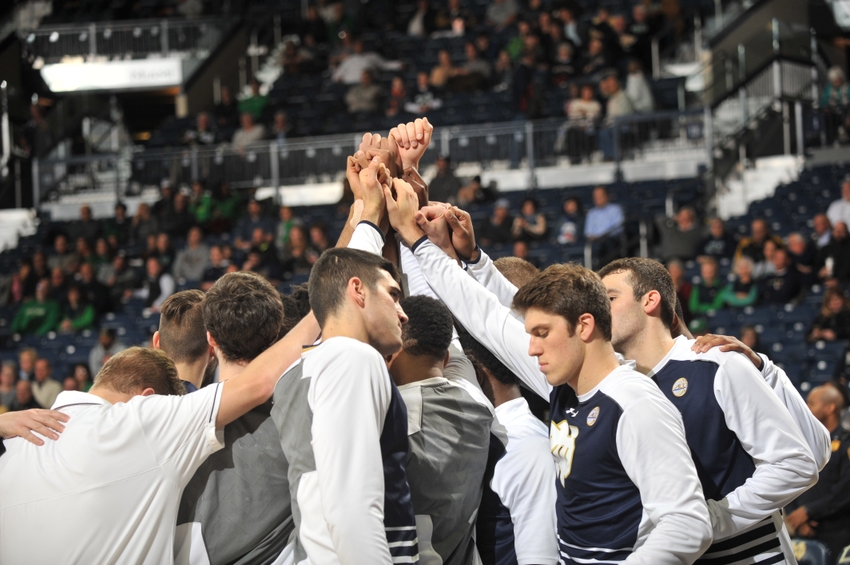 Notre Dame takes on Iowa as they try to keep their undefeated season alive. Here's how to watch Notre Dame vs Iowa online.
The Irish have done just about everything right this season. At 5-0, Notre Dame is taking the year one game at a time, and slowly developing into the team, they'd like to become conference play.
V.J. Beachem, Matt Farrell, and the rest of Notre Dame's backcourt have taken off during these first five games. Averaging 86 points per game, these guards are a big reason Notre Dame has started so hot.
In the post, it seems as though the Irish have given the reins to Bonzie Colson. The powerful forward is averaging 9.7 rebounds per game while leading the Irish in scoring as well with 17.2 points per game. Colson is quickly becoming the biggest part of this Notre Dame team.
Iowa on the other hand, have struggled all season. At 3-3, the Hawkeyes have struggled against above average teams. Their three wins are against UT Rio Grande Valley, Savannah State, and Kennesaw State.
The problem in Iowa is the lack of talent. The Hawkeyes rely heavily on senior Peter Jok. After Jok's 25.3 points per game, the next best Hawkeye, Tyler Cook, only averages 13.7 points per game. These are the only two players to average above 10 points per game.
This game should be a breeze for the Irish. It will be the backcourts first team against a pure scorer in Jok. How well these guards respond is going to be the biggest thing to watch during the game.
Notre Dame averages nine steals per game. With a heavy workload in the paint placed on Colson, the backcourt has stepped up to take some of the pressure off the forward. This will be the first time all season that the guards will have the tough task. How well they are able to shut down Jok is a significant factor in the outcome of this game.
Although this test for the backcourt is important, it isn't going to affect the winner of this matchup. Notre Dame has much more talent than the Hawkeyes. The lack of contributors is going to make it easy for the Irish to build a lead.
Notre Dame has been on fire this season. This will be the first time Bonzie Colson will have an opportunity to govern the boards. The guards will have their first challenge of the season. Even with Jok's scoring, though, these players should continue their run of dominance.
Want your voice heard? Join the Slap the Sign team!
Here's how to watch Notre Dame vs Iowa:
Date: Tuesday, November 29
Start Time: 9:00 PM EST
Location: South Bend, IN
Venue: Purcell Pavalion
TV: ESPN2
Live Stream: WatchESPN
More from Slap the Sign
This article originally appeared on