Notre Dame vs Green Bay Live Stream: Watch Irish vs Phoenix Online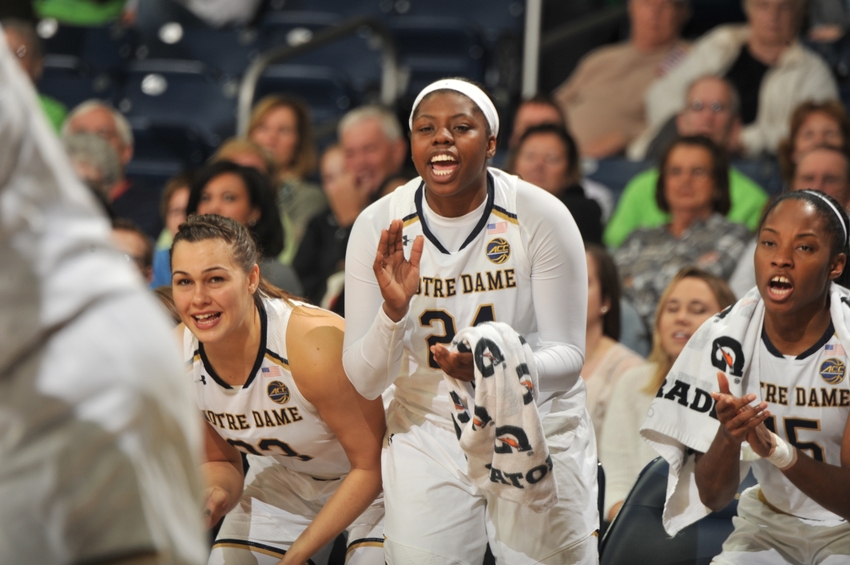 Top ranked Notre Dame will face Green Bay in their third game of the 2016-2017 season. Here's how to watch the Irish take on the Phoenix online.
As the Irish keep their National Championship hopes alive, and remain the best team in the nation, all eyes will be on them. Before they begin conference play, Notre Dame will face some momentum teams. These games should help the Irish build in weak areas before facing teams that can give them trouble.
Although it isn't likely that anyone will test the Irish this season, it's always a thought in the back of their minds. With a real chance to knock UConn off their high horse for the first time in four years, Notre Dame isn't taking 2016-2017 lightly.
With sophomore Arike Ogunbowale becoming one of the best players in the country, Notre Dame will hope that the star power on this roster is good enough to beat some of the best teams in the NCAA.
In their last match, Notre Dame was slowed by a Fordham team who claimed the pace of the game early. The Irish weren't really able to take off during the first three-quarters of the competition, as Fordham controlled the ball much more than Notre Dame would have liked.
In the fourth, foul trouble and fatigue claimed the best of Rams as the Irish began to pull away. Against Green Bay, Notre Dame will look to come out strong and control the game right from tipoff.
As Notre Dame begins their quest for the school's second National Championship, they'll need to take every game seriously. Even though the Irish have little to work on this season, it's still important to use these games as confidence builders before conference play begins.
The WNIT may not be the tournament the Irish are hoping to win this season. It is an excellent way to start off the year, though. If they can beat Green Bay and take home the WNIT Championship, they could start the season as strong as they hoped.
There isn't going to be much questioning this team's talent in 2016-2017. Until conference play begins, the Irish should dominate all of their competitors. Until they do play an ACC, though, it's how big Notre Dame wins that is going to be the question. Against Green Bay, the margin of victory should be pretty large.
Want your voice heard? Join the Slap the Sign team!
Here's how to watch Notre Dame take on Green Bay:
Date: Thursday, November 17
Start Time: 7:00 PM EST
Location: South Bend, IN
Venue: Purcell Pavilion
TV: ACC Network Extra
Live Stream: ACC Network Extra
This article originally appeared on