Notre Dame vs Colorado Live Stream: Watch Irish vs Buffaloes Online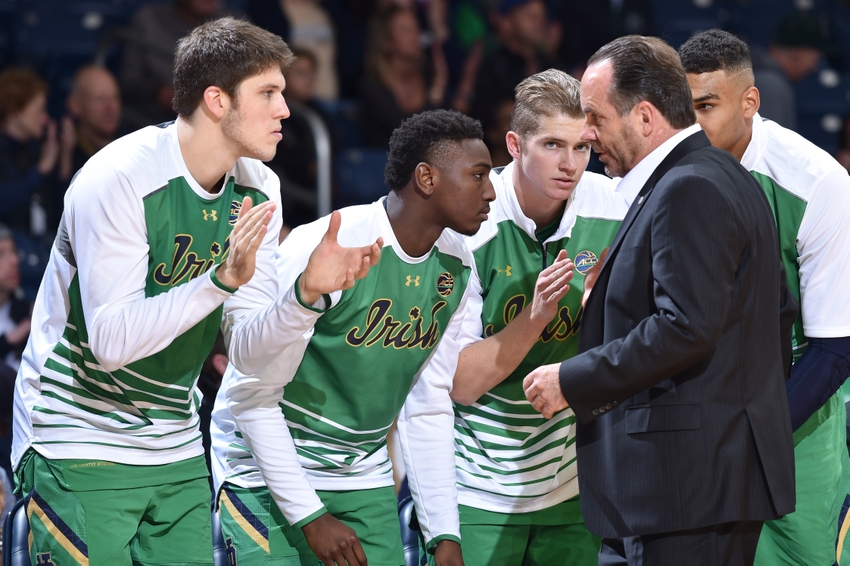 Notre Dame will look to keep their undefeated season alive as they take on Colorado. Here's how to watch Notre Dame vs Colorado online.
The Irish have started the 2016-2017 season off on the right foot, heading into their match against Colorado 3-0. This game will prove to be their toughest game thus far.
Colorado also heads into this game undefeated. The Buffs have started their season 3-0 in a different way than the Irish, though. In their three games, the Buffs have averaged 50.3 rebounds per game, and have dominated teams on the glass.
For Notre Dame, this is a major concern. The Irish have only averaged 40 rebounds per game, and are yet to find a dominant big man on the roster. With Bonzie Colson leading the Irish with eight rebounds per game, Notre Dame is in desperate need of developing a post player.
The matchup to watch will be Colson vs Wesley Gordon. This will be Colson's first game against a dominant post game. If he's able to keep his rebounding numbers up, it could go a long way in proving he's the force down low that Notre Dame is in search of.
If Colson isn't able to play well, though, it'll mean the Irish desperately need to find a true big man. So far, that hasn't happened. Either way, this will be a learning game for the Irish. They'll discover what needs to be fixed and what doesn't, which will allow them to focus on certain aspects of the team for the firs time all season.
Whether the Irish are able to perform on the boards or not shouldn't affect the outcome of this game. It will make it harder, though. Notre Dame's backcourt is one of the best in the NCAA. With V.J. Beachem and Temple Gibbs becoming two of the most dynamic players in college basketball, Notre Dame has taken over the guard position.
Their backcourt should be able to lead the Irish to a victory in this game. Although this is a much harder matchup than their last three games, Colorado still isn't a force in college basketball. It'll be a better test of their post game, but Notre Dame should still be able to come away with a victory against the Buffs.
Want your voice heard? Join the Slap the Sign team!
Here's how to watch Notre Dame vs Colorado:
Date: Monday, November 21
Start Time: 7:00 PM EST
Location: Brooklyn, NY
Venue: Barclay's Center
TV: ESPN2
Live Stream: WatchESPN
This article originally appeared on