Notre Dame Basketball: How Will They Bounce Back?
Chase Eyrich/FanSided via Slap the Sign

Fansided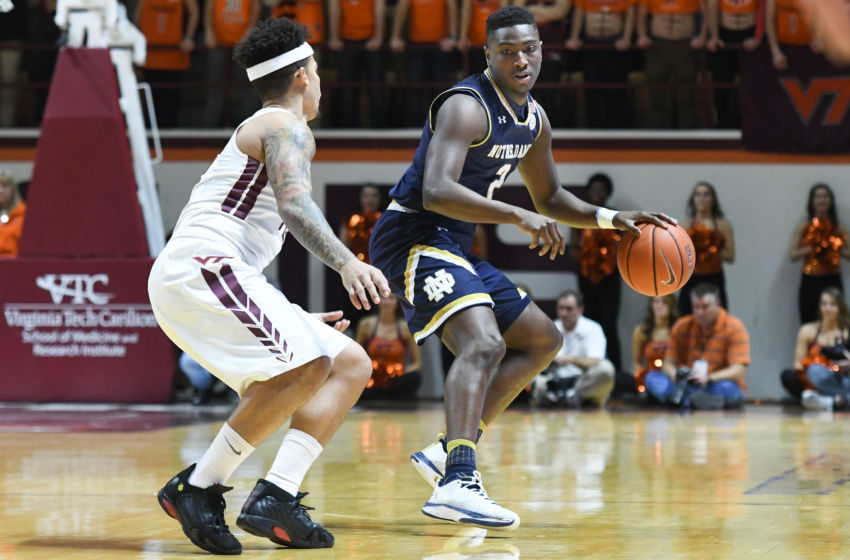 Notre Dame basketball received their first loss in the ACC (5-1), but should they be concerned?
It was inevitable that Notre Dame would lose an ACC game eventually. The conference is just too strong across the board. The latest Joe Lunardi bracket has 11 ACC teams in the Big Dance. The real question is how will the Irish react to this loss?
Take away's from the loss
A steady trend in the game against Florida State was ND playing catch up. Many times FSU would go on a run, and Mike Brey would have to find a way to close the gap. And he just happened to have the answer every time. Even in the final minute when it looked like an Irish miracle was just in reach.
It was a game that the Irish forced FSU to play well. The Seminoles had to shoot 50% just to get the 3 point win.
The normally almost flawless offense had 18 turnovers against FSU which proved to be the difference-maker. If Notre Dame plays a cleaner game there and maybe even wins the rebounding battle, it's likely that they return to South Bend still undefeated in ACC play.
Want your voice heard? Join the Slap the Sign team!
The shooting is still no problem for Notre Dame. It's not often that a team will lose after putting in a 71.4% effort from beyond the arc.
Hindsight says that if Notre Dame tweaks a few things they beat FSU. But more importantly, it shows that they were right there and could have beat a 10th ranked team. This is the type of loss that you wouldn't expect the Irish to suffer in the rankings for. But can the team look past it?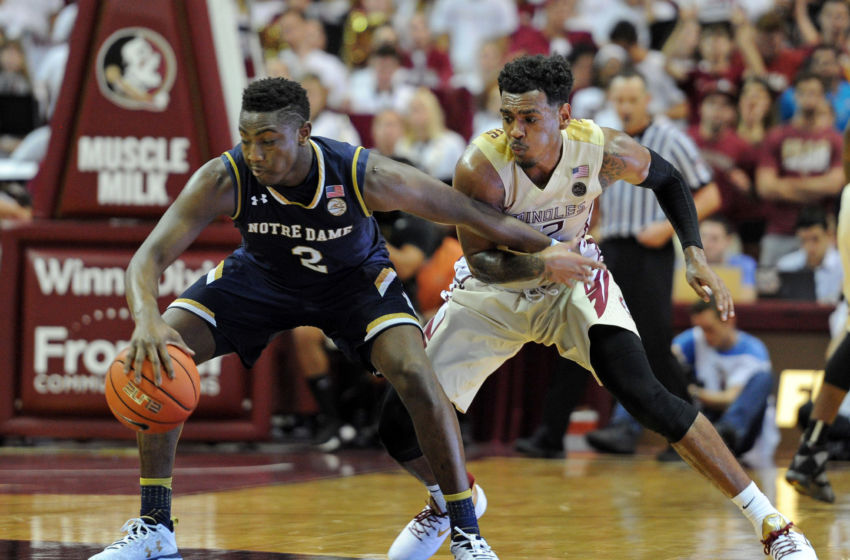 Looking forward
Up next will be Syracuse and then Virginia after that, who is currently ranked just below Notre Dame at 16th. Neither game will be easy. None are in the ACC. Just as much as we know that is true, we also know that this is a veteran team.
There should be no concern for this team. They are a bunch that knows how to win and are confident in their ability to do it in different forms. I don't even expect this team to be shaken.
Throughout this season we know from witnessing that there are some faults in this team, but they have continued to find a way to get the job done.
Not only will this veteran team have the ability to bounce back but they have already made an impact on the future Notre Dame. The freshman guard TJ Gibbs is coming out every game with more confidence. Against FSU he burst into the scene coming off the bench and immediately racked up eight quick points. He finished with 12 shooting 4-5 in 25 minutes.
Notre Dame is currently tied for 1st in the ACC, and they have the potential to continue playing at this rate of success. The one loss will not harm the Irish nor their ability to bounce back.
This article originally appeared on