Notre Dame Basketball: 5 Things to Watch for Against Miami
Noah Strackbein/FanSided via Slap the Sign

Fansided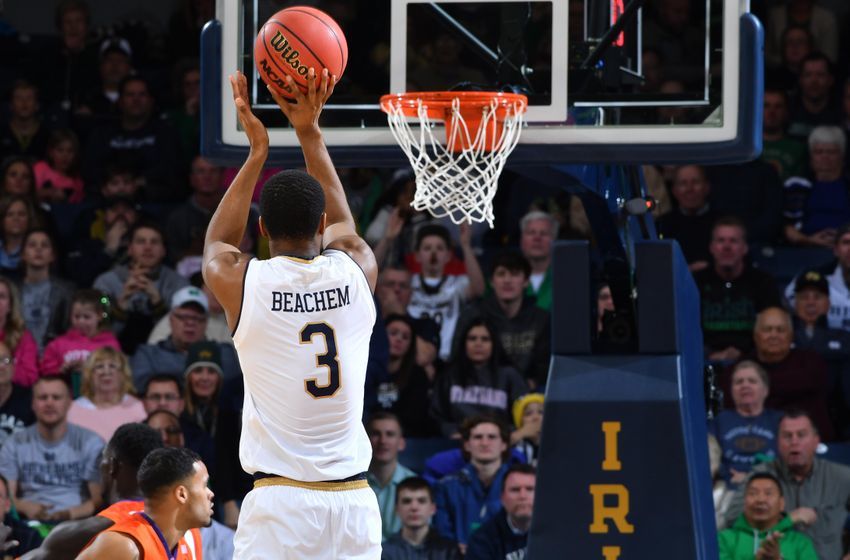 Notre Dame basketball looks to go 4-0 in the ACC, but have some things to watch for against Miami.
The Fighting Irish are perfect in the ACC, and with a win over Miami, Notre Dame basketball can be on track for a very impressive season. Behind their upperclassmen, the Irish are hoping to roll through the Hurricanes and stay unbeaten in the conference.
Since their 9-0 start to the season, Notre Dame has hit some rough patches. Those have all come to a halt since the beginning of their ACC schedule. At 3-0, the Irish are in full control of their season and where they stand once the ACC tournament begins.
First, the Irish need to go through Miami and sharp-shooting guard, Ja'Quan Newton. After a tough loss and their first blemish on their ACC record, the Hurricanes are coming into this game with motivation.
But beating Notre Dame is much easier said than done this year. At 13-2, the Irish are slowly working their way up the AP Poll and into the top of the ACC. With some of the best players in the country, the Irish have been nearly unstoppable this season.
Coming off a last-minute victory over Clemson, Notre Dame is looking to beat Miami by more than five points. If their stars play like they're capable of, that shouldn't be a problem for the Fighting Irish.
Don't expect this to be a blowout, though. Miami has weapons, and so do the Irish. There's plenty of reasons to watch this game. These five things to look for against the Hurricanes can all decide the outcome of this matchup.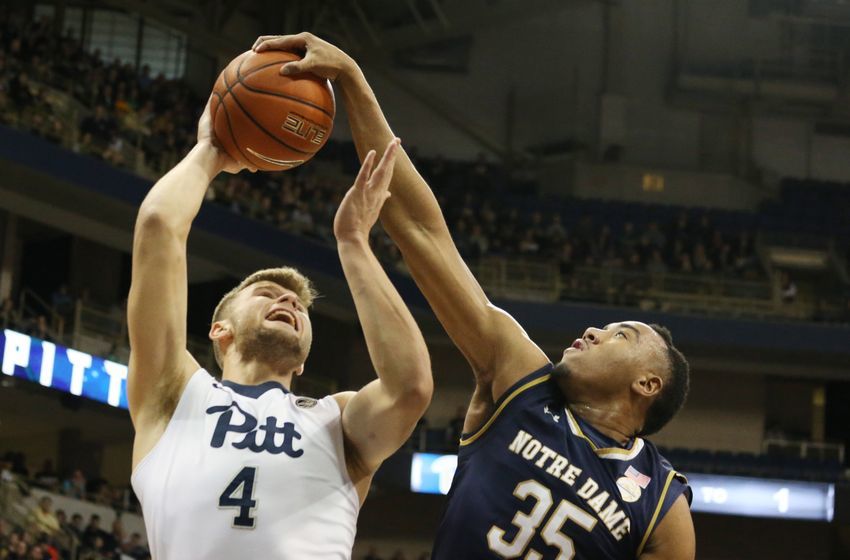 5. How Will Bonzie Colson and Martinas Geben Handle the Hurricane's Frontcourt
Bonzie Colson is past the point of explaining why he's one of the best forwards in the NCAA. Leading the Irish in both points and rebounds, Colson can single-handedly decide the outcome of a game.
Joining him in the frontcourt, Martinas Geben is coming into his own the more he plays. As the Irish's tallest starter at 6'10, Geben will likely have the challenge of guarding freshman forward, Dewan Huell.
Colson, on the other hand, will have the duty of stopping Kamari Murphy. At 6'8, Murphy still has a three-inch height advantage on Colson, but that hasn't stopped the junior so far this season. Averaging 10.8 boards a contest, Colson hasn't found much trouble controlling the paint no matter how tall the opponent is.
Miami doesn't rely on their frontcourt to win them games. Their athletic guards are their strong suit, and they'll likely depend on them against the Irish. The only difference, Notre Dame's guards are much better than the backcourt of Miami.
Want your voice heard? Join the Slap the Sign team!
If Miami wants to gain the upper hand, controlling the boards is where they'll need to start. How well Colson and Geben play against Miami's front court is a key to the Irish's success. Colson has been the deciding factor in a few games this season, and against Miami, it could surely happen again.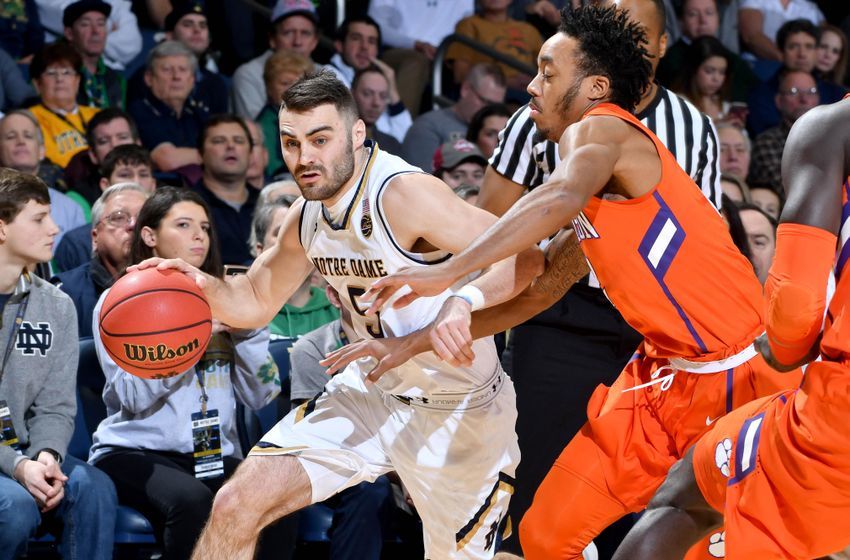 4. Matt Farrell vs Bruce Brown
As a 6'5, 190-pound freshman, Miami's Bruce Brown is doing Russell Westbrook type things in his first college campaign. Averaging 10.9 points and 7.3 rebounds per game, Brown is the Hurricanes' go-to man.
For Notre Dame, Matt Farrell has become the breakout star of the year. He may not be leading Notre Dame in scoring or rebounds, but when he's on the court, he's the biggest impactor for the Irish.
When two superstars meet like this, it's usually a game to watch. With this being two top teams in the ACC, there's no doubt Farrell and Brown will be going at it all game. If there were a matchup to watch, this would be it.
Farrell is the heart behind Notre Dame right now. When he's playing well and getting into the game, the Irish begin to work as a unit. There really hasn't been a game that Farrell hasn't clicked in, but when it happens, I'm sure he'll be able to motivate this team another way.
Stopping Brown is going to be a challenge. Farrell isn't nearly as athletic as Brown and in the paint, Farrell doesn't stand a chance. His goal is to keep him on the outside and make him play Farrell's game. If they can slow the ball down and allow Miami to play catch up, Farrell can cause Brown to make mistakes.
How well Notre Dame's star shuts down Brown will have a significant impact on this game. Brown is one of the biggest forces behind this Hurricanes team. Without him, Miami doesn't have to power to outlast Notre Dame.
3. Can the Irish Shake off the Clemson Game
A 75-70 win is a win none the less, but against a Clemson team that had control of the game through much of the 40-minutes is a battle Notre Dame shouldn't have had to face.
The Irish came out slower than they have all season and it took all but the last minute to work their way back into power. Clemson is a good team, don't get that wrong, but they aren't good enough to hold Notre Dame for 39 minutes.
Without one of the biggest nights of the year from V.J. Beachem, the Irish wouldn't have pulled off the victory over Clemson. Which leaves room to wonder, did Notre Dame is starting to hit a wall?
This game against Miami is one of the most important matchups of the season for the Irish. A large margined victory over the Hurricanes after a tight win over the Tigers says a lot. For one, it means the Irish haven't hit a wall, and two, it proved Notre Dame can bounce back.
There's plenty of talent on the Miami roster to make this an intriguing ACC matchup. But what Notre Dame wants to do is win big. Proving the Clemson game is behind them will go a long way in the Irish's future success.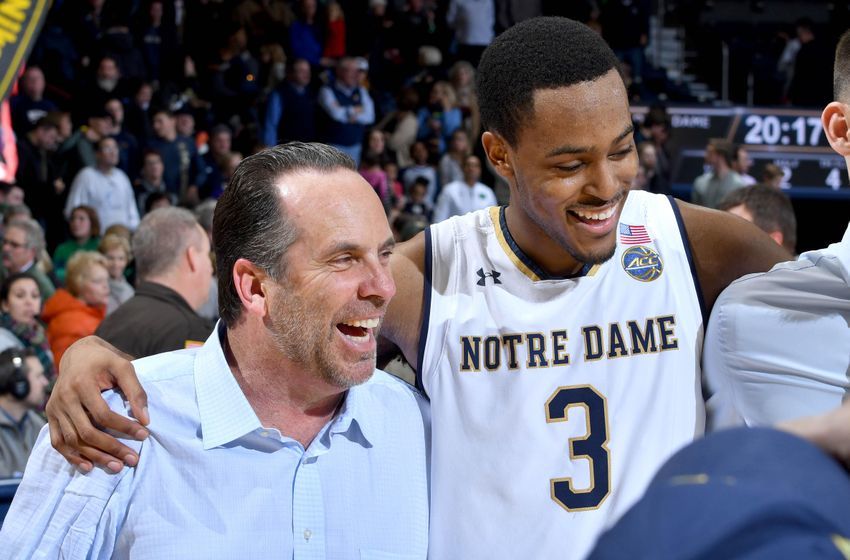 2. V.J. Beachem
One of the only things Notre Dame wants to take away from their game with Clemson is V.J. Beachem's 22 point outing. A showing that may or may not have gotten the senior forward out of his slump.
Beachem isn't having a bad season or underperforming in the slightest. He may have had unrealistic expectations put on him by being named a Naismith Award Watchlist player. But just because he isn't scoring 40 points a game doesn't mean he's having an off-year.
14.6 points per game is still third on Notre Dame's leading scorers list. Considering four out of the last seven games Beachem has scored less than his average, 14.6 is a number that is impressive.
If Beachem can find more success against Miami, he may finally be starting to get out of this slump. A big scoring game against Clemson was the beginning and could've very well have been his escape from the funk, but he needs to follow it up against the Hurricanes.
The Irish need their senior scorer late in the season. Beachem cannot be dealing with a bad streak of games later into the year if Notre Dame wants to win the ACC.
Whether or not Beachem is out of this streak will go a long way in the result of this game, and the rest of Notre Dame's ACC schedule.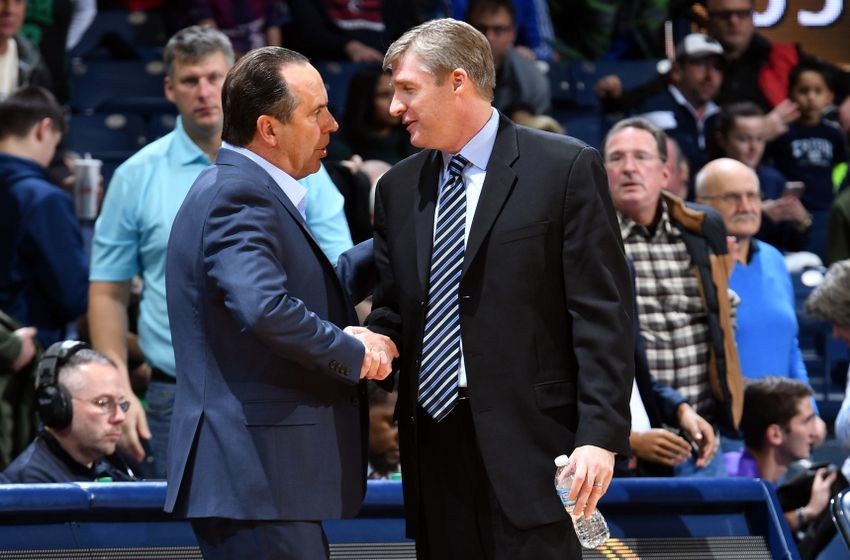 1. How Long Can the Irish's ACC Record Stay Perfect
At 3-0, Notre Dame sits pretty a half a game back from Florida State in the ACC. As the only two undefeated ACC records, the Irish are hoping they can stay perfect as long as they can.
With games against Florida State, North Carolina, Duke, and Virginia… Oh, and Miami, still on their schedule, the Irish are nowhere near the clear favorite for the conference.
The question isn't about whether or not they'll win the ACC. Many people believe with the talent they have, the conference is theirs to lose. The question is how long their record can go unblemished.
Every time this team steps on the court they surprise us. No one expects them to pull off the things they do, even after the continue to prove everyone wrong. Going unbeaten in the ACC is nearly impossible, but for Notre Dame, it could very well happen.
They have the pieces. With one of the best starting fives in the country and two of the most outstanding role players in the country, the Irish have everything they need to finish perfect in the conference.
Vasturia, Pflueger, Colson, Farrell…Notre Dame makes fearless offensive plays when the chips are down. Impressive.

— Jay Bilas (@JayBilas) January 7, 2017
At this point, whether Notre Dame wants to finish perfect is up to them. If they play as well as they could, they're nearly impossible to defeat. But they've shown a few times this season that they don't always play 100%.
Their unbeaten record will stay untouched as long as they continue to perform to their level and not to their opponents.
This article originally appeared on