Notre Dame Basketball: 3 Things We Learned in Win Over Wake Forest
Noah Strackbein/FanSided via Slap the Sign

Fansided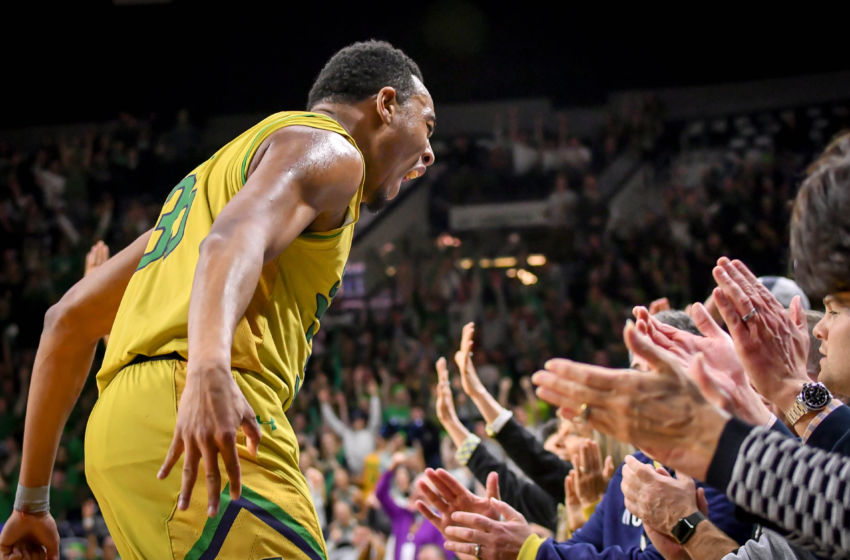 Notre Dame basketball finally got back to their winning ways with a tight victory over Wake Forest, 88-81.
It wasn't the blowout win Notre Dame had hoped for. But after four straight losses and falling out of the top 25, the Irish would take any victory they could get.
The key to this game was Notre Dame's huge second half. Without the help from their stars, and a big night from their backcourt, the Irish would've found themselves in serious need of a victory. But after struggling in the first half, they came out ready to pull away in the second and earned their 18th win of the season.
Now, the Irish have six games left and need to keep winning if they want a high seed in the NCAA Tournament. With Florida State next on their schedule, Notre Dame will be looking to earn their second top 25 win of the season. With little time left to build a resume, the Irish need to find a way to win their last two ranked games.
Wake Forest was a good start. Hopefully, they can ride this victory into a winning streak and finish the season as strong as they started. With a few more wins and maybe a run in the ACC Tournament, the Irish should be looking at a pretty decent seed come March.
So, what did we learn in Notre Dame's 88-81 win over Wake Forest?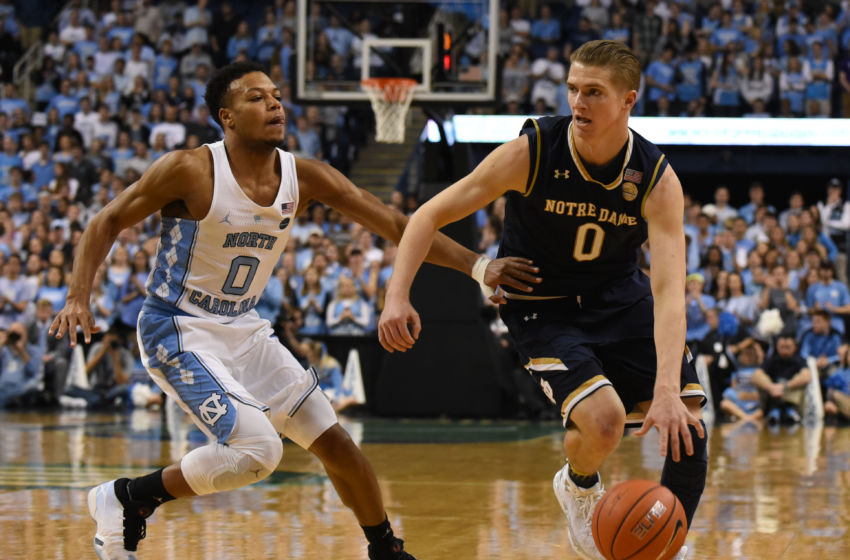 Rex Pflueger Needs to Continue Starting
All season, Notre Dame has struggled in their front court. Basically, it seemed like they were wasting a starting spot on Martinas Geben because he was the best of two below-average bigmen and Mike Brey didn't want to put an undeveloped John Mooney in.
Over these last two games, Rex Pflueger has earned the right to be in that starting five. He may not be putting up great numbers, but he draws more attention than Geben did all season. The Irish may find themselves struggling in the paint, but if they can build more momentum and keep Bonzie Colson and V.J. Beachem from being double-teamed, Pflueger is doing his job.
Pflueger can handle a 25 or more minute game. It's time for Notre Dame to stop pulling these guys and get into the NCAA Tournament with a quality seed. To do that, and to continue winning, they need to let their stars ride. Pflueger may not put up star numbers, but he's a big upgrade from Geben in the starting lineup.
It's Time to Let Your Team Play Small
Notre Dame has relied on their backcourt stars all season. But Colson has been their biggest contributor to their winning, and they can't say his game is now useless. If the Irish want to win, though, they need to play small. Not by taking Colson out, but by spreading him outside.
Beachem has finally hit a stretch of games where he looks like the star Notre Dame has needed all season. It couldn't have come at a better time now that they are struggling to get back into the top 25. Next to him, Matt Farrell has been the Irish's leader all year, and he hasn't missed a step or looks like he's going to.
Now, it's time to add their third biggest threat to the backcourt. Colson is an animal inside. For his size, he's one of the best rebounders in the game and continues to dominate the glass against opponents. But Notre Dame should begin to let his strong post play carry on defense while his athleticism should shine on offense. If Pflueger gets the starting job, Colson will technically be the five, which means he'll have one of, if not the, biggest guy on the court guarding him. Let him play outside and beat his man to the basket. Even if he doesn't, he has the ability to shoot.
Notre Dame looked more complete in this game than they have all season. Let this unit ride and let Colson show he's more than a forward. Good things will happen.
This is a 3-point Shooting Team
It's been clear all season that Notre Dame wins when they can hit from deep. Well, maybe their gameplan should revolve around it from now on. The Irish shot 27 times from deep and finished with 48% shooting from 3-point range.
It isn't uncommon for a team with a bunch of star guards to shoot well from outside, but when they're hot, this team is nearly unstoppable. Without two quality frontcourt players, Notre Dame's best bet to win is through their shooting. So, let them shoot, and let them shoot often.
Every one of these players has range. They may not excel at the 3-ball as well as others, but if they can get in a rhythm, this team is one of the best in the country. It may have taken some of the first half to get in sync, but once it happened, they proved once again that they couldn't be beaten when they're hot.
The Irish will find that when they're game plan consists of shooting, Beachem and Farrell play much better. On top of that, Colson seems to find wide open looks in the paint, something that has carried this team through a lot of the season.
With six games remaining in the year, Notre Dame needs to keep this deep ball going. If they do, they're going to build a lot of momentum heading into the ACC Tournament. Against some of the bigger teams in the conference, the Irish want to force them to play outside and make opponents play to Notre Dame's style of play. If they can do it consistently, they'll find themselves with a few upset victories many wouldn't expect them to have.
This article originally appeared on