Roy Williams hints at when he'll walk away from UNC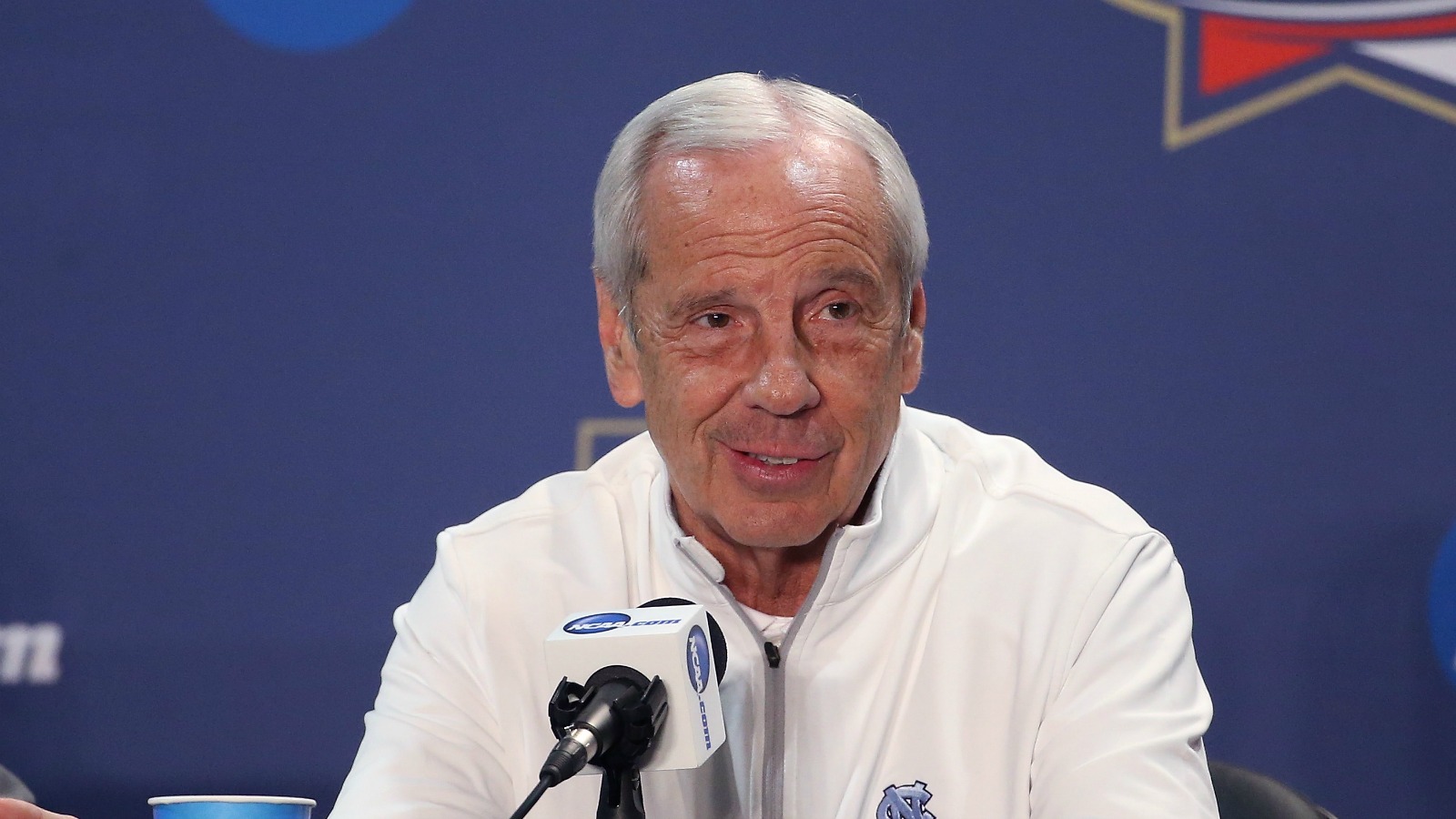 Over the course of the NCAA tournament, one of the biggest storylines that everyone wanted to discuss was the future of Roy Williams at North Carolina. From about halfway through the season straight through the last whistle at the Final Four, the media continued to badger Ol' Roy about his future in Chapel Hill, and he continued to shoot them down. Like a Kris Jenkins three at the buzzer or something.
But as it turns out, despite the media's constant questioning of Roy's future in Chapel Hill, the coach himself seems to have a pretty good idea of when he plans to call it quits.
According to Jeff Gravley, who covers Carolina for WRAL-TV in Raleigh, Williams said at his season-ending press conference Tuesday that he has told recruits he plans to coach another 5-9 years.
Now for starters, that number makes sense, if only because every coach who is even rounding the homestretch toward retirement always makes sure to tell everyone who will listen that they'll be at fill-in-the-blank school at least five more years. After all, if you're recruiting a high school senior (or in Roy's case, likely a junior) that's his way of saying, "I plan on being here your entire career." It won't stop the detractors or negative recruiting, but again, you can't blame Roy for doing it.
"I want to coach 5-9 more years." Roy Williams. That's what he told a recruit last week. #unc

— Jeff Gravley (@jgravleyWRAL) April 12, 2016
Of course while that five years makes perfect sense, the back-end of that timeline (nine years) hints to something that everyone who observed Williams in Houston last week at the Final Four (like me) also came to realize: This guy simply isn't ready to hang up his whistle and call it a career as a coach.
Naturally some would say it's at least time to consider retiring; after all, despite taking his team to within a couple seconds (and one Jenkins three) from a potential title, this was the Tar Heels' first Final Four trip in seven seasons, and their first true title contender since 2012. Not to mention that the Tar Heels have fallen behind in recruiting. While Duke, Kentucky and Kansas continue to replenish their rosters with the best high school prospects in the country every year, Williams has been more apt to sign more low-ceiling, three- and four-year players.
Then there is Roy's health, which only adds to the effect; it's no secret that Williams has suffered from vertigo for years, and he also needs offseason knee surgery (ironically, Williams will consult with one of Coach K's doctors on the procedure according to Gravley). Not to mention there is that little ho-hum NCAA investigation, which should be wrapping up any day now.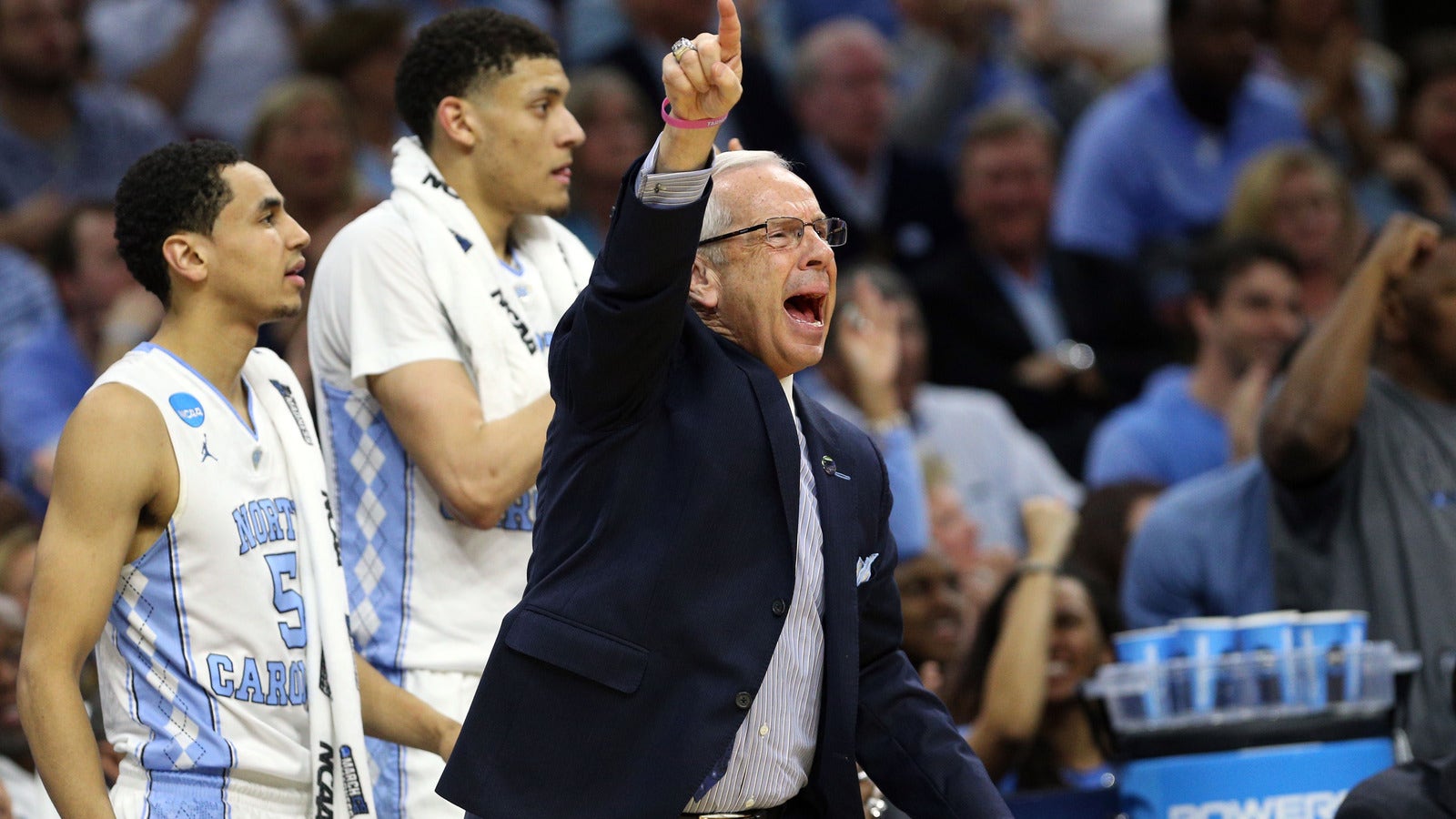 Of course there is the other side to Williams too: As a two-time National Champion, many believe he should get to decide when he leaves Chapel Hill. Not to mention that after coaching the Tar Heels to the brink of a title, he returns a darn good team in 2017 as well.
Still, regardless of what you think of Williams, he doesn't seem ready to go just yet.
Aaron Torres covers college basketball for FoxSports.com. Follow him on Twitter @Aaron_Torres.