North Carolina beats Kentucky after crazy last-second sequence to get back to Final Four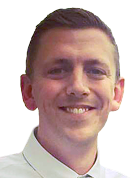 After two halves full of plot twists, physical play, questionable officiating and everything else you could want in a basketball game, North Carolina is headed back to the Final Four thanks to a final-minute flurry that gave us one of the best finishes of the tournament.
The top-seeded Tar Heels held off a spirited effort from No. 2 Kentucky on Sunday in the South Regional final, getting a game-winning shot from Luke Maye with just 0.3 seconds left to win 75-73.
The shot came just seconds after Kentucky's Malik Monk had hit a 3-pointer to tie the game at 73, and that was less than a minute after Kentucky was trailing by seven. Here's the last sequence:
!!!!!!!!!!!!!!!!!!!!!!!!!!!!!!!!!! #Elite8 pic.twitter.com/GETD7qN2kG

— NCAA March Madness (@marchmadness) March 26, 2017
North Carolina led 38-33 at the end of a physical, contentious, foul-filled first half. Kentucky's De'Aaron Fox drove to the basket in the closing seconds, drawing a boatload of contact but getting no call, leading to a chorus of boos for the officials as the players ran off the court. The Tar Heels never trailed in the first half and led by as many as nine.
The Wildcats responded by opening the second half with a 6-0 run to seize their first edge. North Carolina pushed right back with a 6-0 run of its own, then built the lead back up to six at 47-41 with 13:42 to go.
Kentucky wouldn't go away. A 17-6 run over the span of about five minutes gave the 'Cats their largest lead of the game, 64-59 with 5:12 to go. But there was North Carolina again with a 6-0 run to answer and retake the lead with 3:22 to go. But the run didn't stop there. The Heels made it 12 unanswered to go up seven with under a minute to play before Fox hit a 3-pointer to stop the bleeding.
On the ensuing inbounds play, North Carolina was whistled for a 5-second violation, giving it back to Kentucky. Monk then hit a 3-pointer to trim the lead to one, but the Tar Heels got a long pass up to Justin Jackson for a layup to go back up three.
"I'm the one who wanted to make him a walk-on, so how dumb am I?" – Roy Williams on hero Luke Maye #FinalFour #GoHeels pic.twitter.com/bD1VlrVasE

— NCAA March Madness (@marchmadness) March 26, 2017
The Wildcats then turned it over, and the Heels went to the free throw line to ice the win. Jackson, though, missed the first free throw, setting up the end-game heroics.
Jackson led all scorers with 19. Maye added 17.
It's the 20th trip to the Final Four for North Carolina, which joins two first-timers (South Carolina and Gonzaga) and one school (Oregon) that hasn't been there since 1939, when the tournament looked very different.