North Carolina shreds Butler, and now we'll find out who the Tar Heels are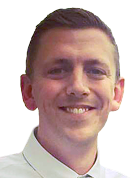 Hang on a minute before you crown Kansas.
North Carolina dropped 52 points in the first half en route to an easy 92-80 win over Butler, looking very much like a title contender in the process. Here were the first-half highlights:
North Carolina game summary. #Sweet16 pic.twitter.com/hPsEC3Dqix

— NCAA March Madness (@marchmadness) March 24, 2017
Justin Jackson was sublime for the Tar Heels, scoring 24 points on 9-of-18 shooting and adding 5 rebounds and 5 assists. He was hitting shots from everywhere:
Justin Jackson is feeling it early on! #Sweet16 pic.twitter.com/eF3r2140Tx

— Bleacher Report (@BleacherReport) March 24, 2017
Popular opinion in the past week has pointed at Kansas as the team to beat in this tournament. The Jayhawks rolled through the opening week, then dismantled Purdue on Thursday to reach the Elite Eight. But North Carolina has all the tools. In addition to shooting a blistering 54 percent from the field in the game, the nation's best rebounding team destroyed the Bulldogs on the boards, grabbing 38 of them, 10 of them offensive. Joel Berry II was nearly as good as Jackson, going for 26 points on 8-of-13 shooting. Luke Maye tossed in a double-double off the bench.
It won't be an easy road from here for the Heels, though. They get Kentucky next in the Elite Eight. If they pass that test, it could be Kansas waiting for them in the national semifinals. Those two games, at least on paper, are tougher than any matchup they might see in the championship, but you can never count out an opponent at that point.
The Tar Heels have looked brilliant for much of this season, but after a head-scratching 43-point effort in a late February loss to Virginia and a loss two weeks later to Duke in the ACC tournament, there was some debate whether they should even get a No. 1 seed in the big dance. They did, just the fourth ever 7-loss team to get one, and so far they've made good on it.
North Carolina lost to Kentucky back in December in one of the best games of the entire season. The Wildcats won 103-100. In regulation. Expect a similar showcase of points on Sunday.
For now, the Tar Heels look very tough to beat. We'll find out if they deserved that No. 1 seed soon enough.